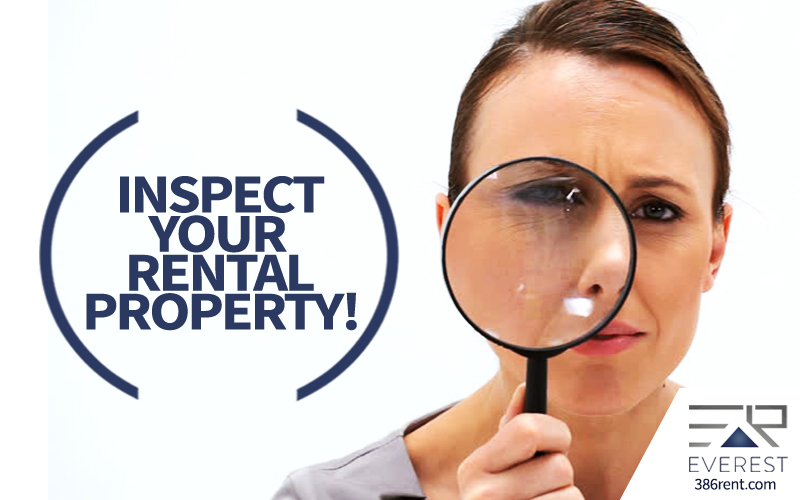 A good rental property inspection will provide landlords with a number of benefits, and today we're talking about the three most important advantages to getting inside your rental property on a regular basis. You should always be doing an inspection before a tenant moves in and after a tenant moves out, and we recommend you do at least one more interior inspection during the course of a lease term. Make sure you provide enough written notice to your tenant; it is not legal for you to show up without warning and let yourself into the property.
Benefit No. 1: You Can Examine the Property Condition
The best reason to inspect your property is to get a look at how well the tenant is taking care of the home. No one is going to be as attentive as you are when it comes to your home, but you do want to know that everything is in good shape and there isn't any damage that needs attention. Tenants may not know to check under the sinks periodically for leaks, or to make sure the dryer vent doesn't need to be vacuumed out. Make sure the air filters are being changed, and completely inspect the property for any maintenance items that are required. You don't want something small to be ignored because it can become a larger and more expensive repair. Inspections help you prevent that risk.
Benefit No. 2: Make Sure the Tenants Follow the Terms of Lease
An inspection is a good way to ensure that there aren't any unauthorized occupants or dangerous animals living in the home. You may also notice evidence of smoking, drug use, or other activities that are not permitted. If there is something that violates the lease, make sure you address it with the tenant immediately and in writing.
Benefit No. 3: Improves Tenant Relations
If your tenants are good ones, they won't mind an annual or periodic inspection. They've got nothing to hide, and they'll want to show you that they're taking good care of the property. It's also an opportunity for you to check in with them, and see if they have any questions or requests. Get an idea of whether they like living there, and if they plan to renew the lease when the term is up. A regular inspection will show them that you care about the condition of the property and you want them to be comfortable there.
If you'd like to talk more about the value of inspections, or you need help with Palm Coast property management, please contact us at Everest Realty.