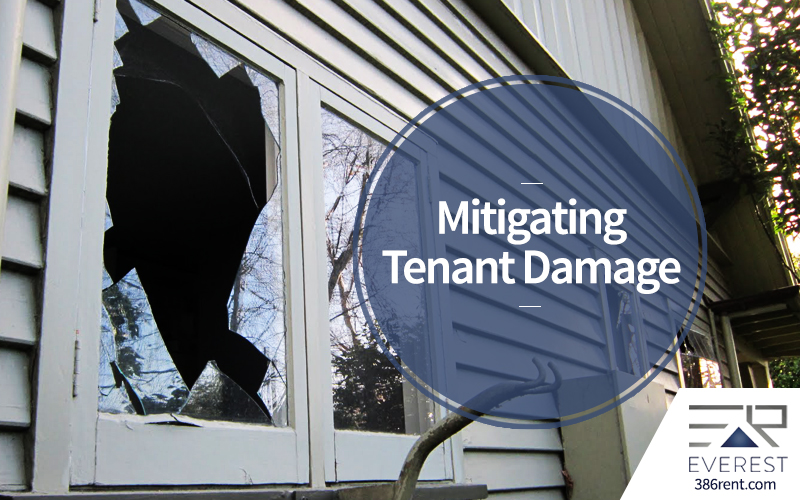 One of the biggest fears that many landlords have is that their tenants will cause expensive property damage. While tenant damage can and will happen, it's only in rare cases that the damage goes beyond what the tenant paid as a security deposit. The best way to avoid tenant damage is with a rigorous screening process. Regular inspections will also help you protect your home.
Screening and Inspections
If you take the time to thoroughly screen your tenants, you're more likely to place one that won't cause damage. By checking a tenant's background and talking to former landlords, you'll get an idea of whether any damage was left behind at previous properties. Inspections are also important. They will allow you to get inside the home and take a look at how well the tenant is taking care of your home. If you notice gaping holes in the walls, large scratches on the floors, or broken and dismantled appliances, you can take immediate action.
Strong Lease
Make sure you have a good lease in place that addresses what happens when a tenant damages the property. There's a big difference between wear and tear – which is expected – and property damage, which is due to tenant actions or even tenant negligence. Your lease should indicate what the tenant will be held responsible for, and how. If maintenance is required because a toy was flushed down the toilet, for example, you can bill your tenant for that cost. If a broken window needs to be replaced because your tenant lost his keys and had to break in, that's damage and the tenant's responsibility. Have it written out in your lease.
Security Deposit and Collections
When a tenant moves out of your property and leaves damage behind, you can charge the security deposit. Make sure you collect enough of a deposit to cover any potential damage. Most landlords collect the equivalent of one month's rent. If the damage exceeds the amount of the security deposit, send the tenant a bill that illustrates what is owed. Collecting this money may be difficult, but you can get an attorney or a professional collections agency involved.
If you have any questions about how to prevent tenant damage or what to do once it's discovered, please
contact us
at Everest Realty. We'd be happy to help you with
property management in Palm Coast, FL
.