Property Investing
Investments That Generate Real Returns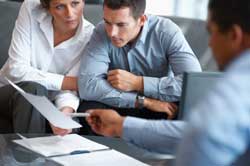 Benefit from a unique partnership with experienced industry experts.
Our experienced industry experts will make you benefit from this unique partnership, with advantageous returns.
Our Objectives
Realistic projections, proven-by-experience investment strategies and conservative underwriting are the tools which generate attractive returns. Our target is both single and multifamily properties present in value-based market. They represent strong growth potential and will give you a high ROI.
Our Business Model
The CAP factor of 7-8% or rental income alone (not factoring in appreciation) is what our business model is based on. Translating your property into a more valuable asset for you is done by our appreciation model, which we base upon conservative rent roll. This type of investment vehicle has a very low risk margin, giving exceptional return values.
Benefits Of Investing With Everest
Investing with EVEREST REALTY is an appealing option for qualified investors looking for limited risk options for capital preservation. By partnering with Everest, you'll benefit from the following:
Inquire About Our Services
Carefully-Vetted Properties
Everest Realty has developed over the years, a thorough investment process, which includes purchase and resale market analysis, property condition reports and repair estimates, market reports and full rental assessment. This is done through an in-depth vetting process for all prospective properties, showcasing you only the most valuable options when negotiating an investment opportunity.
Limited Recession Risks
Unlike traditional fixed income markets, value-based rental housing rarely loses value during recessionary cycles. Florida has one of the strongest rental housing markets in the nation, with constant rental demand that isn't heavily impacted by economic turmoil.
Inflation Protected Investments
Another key aspect in rental property investment is the safety offered by workforce housing, which is always in limited supply. This has proven, in history, that rents keep the pace with consumer price index, even in times of rising inflation. An asset you should consider, especially since you will not observe it through other investment avenues.
Everest Realty is taking pride not only in our core competencies in Real Estate Investments, Property Management and construction, but also in our adaptable services. You could already have a few prospect properties which we are happy to analyze and advise for or against, or we can find them for you, and further manage them as your property management choice. Our services cater for your needs. We are here to help you.