Palm Coast Property Management
Increase Your Income
You CAN rent your property by yourself! But you will be part of that margin which gets 10-15% less money out of their property rentals in Florida, while the rents have increased by 8% last year only! Owner-managed rentals always make less money. Let us help you make more, by increasing your rent and lowering your expenses!
Contact us to schedule a consultation and we will be happy to discuss your property goals, or request your FREE RENTAL ANALYSIS and start maximizing your investment today!

Request a Quote
Owner or Renter?
YOU AND YOUR PROPERTY ARE PROTECTED

Simple Fee
Guarantee
Learn about our simple
fee pricing plan

Maintenance
Guarantee
Flexible maintenance options to save you money

Satisfaction
Guarantee
Unhappy? Cancel
anytime

Proven Systems &
Trained Professionals
Found a better price?
We'll match it!

Service
Guarantee
We don't get paid if you
don't get paid

Tenant Placement
Guarantee
In-depth Tenant Screening
PLANS & PRICING
Full Management
- Our Most Popular Package -
10% of each month's rent
---
Rental Market Analysis
Professional photography
Advertising and promoting your property
Showing your property to prospects
In-Depth Tenant Screening
Leasing
Attorney Prepared lease
Financial Reporting
Flexible Maintenance Options to Save You Money
Property Inspections
Rent Collection
Online Payments
Legal Input
Bill Payment
Monthly Statements
24/7 Emergency Service
1-10 year leases
Eviction Protection Available
---
LEARN MORE +
Investors
- A Step Above -
9% of each month's rent
---
This is our full management package but curtailed to meet the needs of our real estate investors who own 5 or more properties. Management fees, leasing fees and other service costs are based on the number of properties and units placed into management. We work diligently to customize management plans that meet the needs of each owner individually. Due to the complexity of this process, an in-person meeting or phone consultation is requested to determine what plan can be developed to suit your needs.
---
LEARN MORE +
Tenant Placement Only
- Landlords that need renters -
ONE Month's Rent
---
Rental Market Analysis
Professional photography
Advertising and promoting your property
Showing your property to prospects
In-Depth Tenant Screening
Lease Preparation & Signing
Collect Funds Upon Move In
Move In Photos and Report
Landlord Holds Escrow
1 year lease
---
LEARN MORE +
How much rent can you get for your investment?

Get Optimized Rental Value
for Your Property

Gain Crucial Insight Into
Current Market Conditions

Determine Your Cashflow
from Monthly Rental Value
WHY EVEREST PROPERTY MANAGEMENT?
Our client portfolio and feedback will help you understand why owners trust Everest Property Management.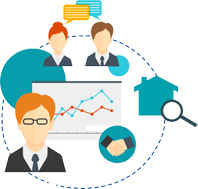 We Understand the Local Market
Everest Property Management has created a national network, with local market well-trained property managers, accountants and maintenance personnel which manage hundreds of real estate assets for more than 10 years. Having our professional rooted in their local markets develops a clear understanding of property management in the Florida market. The local expertise accumulated over the years helps our company provide occupancy for the owner's property, while minimizing the expenses.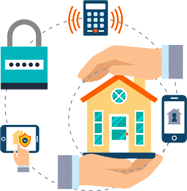 We know the security of your property is top priority.
Property showings are only done under the supervision of a certified agent. Access is not granted into your property to a prospective tenant unless a licensed Agent is there. Security code lockboxes are used on each property, so that other Agents do not have to sign out a key at our office. Not only is it deterrent for them, but we avoid situations when a home is not showcased if an Agent forgets they key and the commute to take it from the office would take too long. Our E&O (Error & Omissions) insurance covers all our managed properties, with no additional cost for the owner.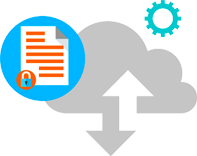 We are available 24/7
Our Owner's Portal helps you log-in and access with the ease of a click your latest monthly management statements and update your accounted on a need basis: contact or banking information, review maintenance invoices, access your management contract and executed lease and more! A similar version is available for tenants, with the option of online payment through e-check or credit card.
ABOUT Palm Coast

On Florida's northeast coast, midway between St. Augustine and Daytona Beach, is Palm Coast. This community occupies 42,000 lush acres of coastal and Intracoastal Waterway and inland forest in Flagler County. Palm Coast is situated on 26 miles of saltwater canals, 53 miles of freshwater canals and steps away from the Intracoastal Waterway and the pristine Atlantic Ocean beaches. Lush native trees and plants along the parkways are reminiscent of "old Florida".
Fun, active recreation and leisure are all in abundance here. What is your pleasure? Your choice might be boating year-round in the extensive canal system and the Intracoastal waterway, picnicking in one of the many parks located inside the city, or jogging on one of the winding trails through the forest or spotting dolphins and sea birds along the Intracoastal waterway.
If water sports, walking or jogging doesn't appeal to you, tennis or golf might be the answer. Palm Coast has numerous inviting golf courses to test your skill. After tennis, boating or golf, it's time to relax and try one of our many fine restaurants, or a leisurely stroll at the Palm Harbor Shopping Center, or one of the many shops located in charming shopping centers scattered along the arterial streets.
'Find Your Florida', the City's newest brand/theme, celebrates the natural beauty and amenities of Palm Coast's trails, beaches, golf, tennis, boating and active lifestyle and will market these virtues to nationwide visitors and possible new landowners. For more information on Palm Coast, please visit - www.discoverpalmcoast.com
MORE +