Landlords wear many hats to perform a wide array of roles and responsibilities. They are legally responsible to ensure their rental property is safety and habitable for tenants, alongside attending to various repairs and maintenance duties.
A landlord is under obligation to perform all repairs and maintenance chores to ensure tenants' comfort and safety. These include all structural and cosmetic repairs, form leaking taps and garbage disposal issues, to clogged drains and water damages. Besides, maintaining and preserving the property lies in the best interest of a property owner.
Warrant of Habitability
Landlords are responsible to provide the tenants a warrant of habitability, which basically involves ensuring the rental accommodation is habitable, safe and comfortable. The obligations of the landlord include taxes, financial matters, property maintenance and utility bills.
The landlord-tenant relationship is governed by a series of legal rules and regulations enshrined dictate by the federal, state and local government. It's crucial to do your research on federal laws, alongside examining legislation specific to your state and local community.
Tenants have a right to a warranty of habitability, regardless of whether it's added to the rental agreement. All tenants have a right to living in a clean, safe and livable property. Leaking faucets, broken heating system, damaged fixtures, and a pest infested kitchen are all examples of violations of this inherent right.
However, the term warranty of habitability is more of a blanket statement, and the responsibilities of a landlord stretch far beyond habitability and comfort.
Keep reading to examine the maintenance obligations of a landlord in more detail.
Compliance with Safety Regulations
The rental safety code vary, based on the state-mandated and local regulations. The removal of lead is a common safety code established worldwide, and it particularly applies to properties constructed before 1978. Given the health risks of lead paint, landlords are required to eliminate all traces and have it removed before renting out their property.
The presence of mold is another violation of safety quotes. Landlords are legally responsible to undertake mold remediation and eliminate water accumulation and resulting damages to make the property livable.
Occupancy regulations are another popular form of safety codes, which also vary from state to state. In most states, including the State of New York, bedrooms, dining and living rooms are considered as rooms of occupancy. It's crucial to examine the occupancy standards in your state to avoid discriminating against the familial status of your tenants or potential applicants.
Fire Alarms & Smoke Detectors
Landlords are legally obligated to provide fire alarms, carbon monoxide detectors and smoke detectors on each room or floor. The laws governing the presence of these detectors on each room or floor vary from state to state. Many laws mandate the presence of these detectors in rooms containing potentially hazardous appliances.
Property Safety & Security
Landlords must ensure the safety of all property spaces and common areas, including the garage, hallways, patio and laundry, amongst others. They are responsible for repairing all security features, from replacing lights to repairing door locks and upgrading security measures.
For instance, landlords are obligated to provide the tenants window guards, especially tenants with younger children residing or spending time on the property.
Weather Safety & Hazards
Does your city attract knee-deep snowfall in the winter? Or perhaps, your property is located in a flood-sensitive area? Either way, as a landlord, you are responsible for attending to weather safety measures to prevent hazards. However, this is a responsibility that landlords share with their tenants.
Both landlords and tenants are equally responsible for mitigating weather hazards and snow removal to ensure safety. However, it's crucial to examine the state and local legislation for concrete information.
Property Maintenance & Repairs
All cities and towns have varying legislation and rules with regards to property maintenance and upkeep. For instance, in most towns and communities, snow removal, lawn upkeep and maintaining outdoor furniture are chores overseen by the town administration. Both landlords and tenants must comply with the guidelines and regulations laid out by the town administration.
However, the responsibility of attending to repairs falls upon the landlord, as part of the tenant's right to a warranty of livability. Landlords must fix all fixtures and systems, from defected appliances and leaky taps, to chipped paint, clogged gutters and damaged drains.
Attending to repairs without delay is a strategy that works in the favor of the property owner. After all, a leaking faucet or clogged drain will give rise to water damages, leading to the destruction of your property. Therefore, landlords who attend to repairs immediately end up saving thousands of dollars alongside preserving their properties.
In contrast, ignoring a clogged gutter or a leaking roof can lead to moisture buildup, which can give rise to structural damages and mold growth. Attending to repairs promptly reduces the hassle and expense of handling more significant damages down the road.
Tenants are also obligated to inform the landlord as soon as the damages occur. The tenant and landlord must work together to identify issues and fix them immediately. Landlords can streamline this duty by hiring reliable handymen, electricians and tradespeople to eliminate the hassle.
Conclusion
Being a landlord is no different than running a business. It's essential to regard your tenant as a client or a customer, and the rental accommodation as an asset. From this perspective, attending to repairs and maintenance is not only a service you provide to you tenant. But more importantly, it's also essential to look after your asset and preserve its market value.
Likewise, landlords must abide by the legalities and regulations to ensure their compliance with laws governing the landlord-tenant relationship. We cannot stress enough the need to brush up your knowledge of federal, state and local laws before beginning your journey as a landlord. At times, even the smallest mistake can land you in hot waters with the legal system.
Abiding by the laws and attending to your duties will help you obtain the same professionalism and responsible attitude from your tenants.
If you'd like to talk more about property management, or you need help with Everest Property Management, please contact us at Everest Realty.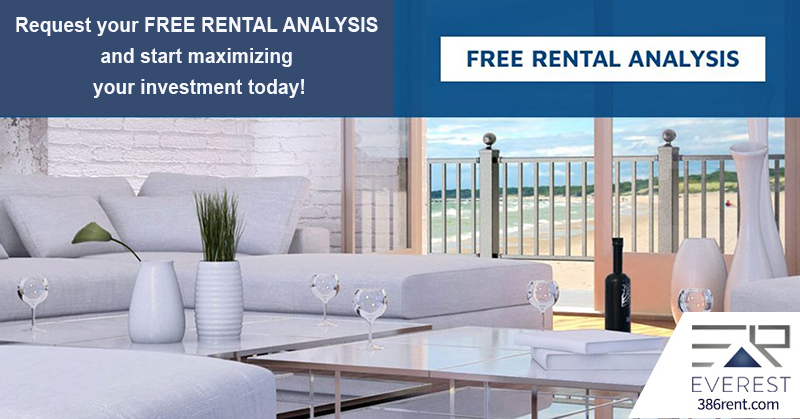 Property Management Service Areas