Property owners use different management techniques and tools to manage their rental properties in the best possible way. The safety of the tenants is the responsibility of landlords, and if your properties are secure and pleasant to live in, you will have better cash flow.
According to a survey, burglary incidents are more common with renters than homeowners. The average cost of burglary losses is more than $2500 in each incident. Renters are more conscious about their safety, and if you provide them with a safe house to live in, they will prolong their stay. However, property managers are always confused that how they can make their properties safer and secure for rentals?
Here we discuss some security management measures and plans, which can help you increase your property's security level. You will get some basic information about the keyless entry system and how to use it for better property management.
Advantages of Keyless entry systems on property management
Regarding properties' safety and security management, access control is the most important factor. Other than security, it offers various other advantages as well. Here we mention some advantages of a keyless entry system, which can help you manage your properties better.
Better security
A keyless security system uses an access card to open a door. If you have such a lock indoors, it means the person will the proper card will be able to open that door, and anyone else will not be allowed to enter. It will automatically stop the entry of unapproved persons. Traditional locks are easy to breach, and duplicate keys are easy to make, so with those locks, the security of your home is always at risk.
Keyless access is connected with data as the system is computerized and keeps the record of every entry. If the owner or tenant loses his access card, the system can be deactivated to stop the entry of an unauthorized person, even from a distance. So, keyless systems offer better security than traditional lock and key systems.
Stress-free entry for renters
As the name suggests, a keyless security system does not require any key. Your tenants can open the door by using an access card, an access code or a mobile device. They can open the door more quickly and easily.
There are different types of keyless security systems. You can use a Bluetooth activation, and door opening will be easier. Lose of keys is stressful for tenants and homeowners. It is more stressful, during the night hours when you have no one to help you. But if you have a keyless system, there will be no need to worry about keys, and you can easily enter the house without any trouble.
Problems can be resolved quickly
Security concerns are common in residential buildings. But if you have a keyless security system, you can resolve the problem quickly. A video camera can be easily attached to the access system. If an unauthorized person uses the access card, the video will be recorded in the news feed. You can provide the footage to the law enforcement agencies, and they can easily arrest the culprit. When you inform your tenants that your home is safe and any unauthorized person entering the home will be monitored, they will feel more safe and secure.
Additional features to integrate with your property management system.
The property management system can be used as a base, and you can attach various other tools with it, which can enhance the security of your home. You can install more tools and systems, and by integrating them with a security system, you can make your home safer and attractive for tenants. Let's look at some of the tools you can integrate with a security system.
Occupancy supervision
There can be an emergency at any time, a short circuit, sudden fire or any other incident which demands quick evacuation can take place any time. In such situations, it is very important to know how many people are inside a particular building or house. You can attach occupancy management software with the access control system. It will help you know how many people are inside the building at that particular time.
Safe use of a facility
This feature is more useful if you have a large building or a place with a pool, library, bar or other facilities like this. If the place is small and holds only a certain number of people, you can ask the people to book the service in advance for a certain period. It will not create a crowded situation at any place at one time. Once the booking reaches the maximum number, other people will know automatically and book another time slot. In this way, everyone will be able to use the best service.
Video surveillance
Safety of building or home is not complete without video surveillance. It helps the residents to know who is entering the building or if there is any unauthorized access. Large buildings can have video cameras at every access point, and for small houses, a single camera at the main entrance is enough. If someone tries to break in, you can easily call for help before entering the building.
Disadvantages of keyless security systems
Like any other thing, a keyless security system also has its disadvantages. The biggest con of this system is its price. Yes, it is expensive as compared to traditional locks. But if you compare the advantages that your tenants will feel secure and your residential unit will remain occupied all the time, the price seems justified. There is no other disadvantage of the system. It is a good investment idea to secure your property without much effort.
Verdict
If you want to make your home safe for the tenants, you must have an access control system in your house or building. It will help you plan your security more efficiently and play a great role in satisfying your tenants. You can integrate other safety tools with the system to better a secure living experience.
If you'd like to talk more about property management, or you need help with Everest Property Management, please contact us at Everest Realty.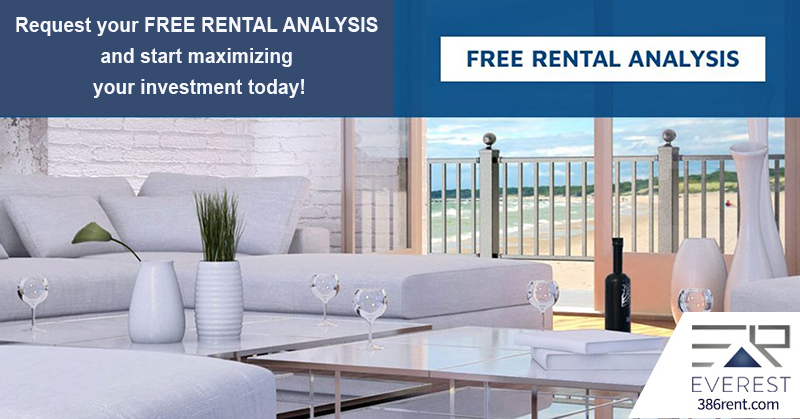 Property Management Service Areas