All harsh seasons affect the landlords as much as they affect the tenants. However, it's the rental that gets the most of the hard weather. Now, as a team, both the landlord and the tenant should work hand in hand to keep the rental safe from harsh weather. Summer, winter and spring, every season needs a bit of preparation. If you are clueless about what you need to do for harsh winters, this is going to be a very educative read for you.
It's on record that tenants work long and hard to get the rental through harsh weather as they are living in the rental property. Meanwhile, most landlords think it's the responsibility of the tenant to keep the rental safe, and the landlord has nothing to do with it. However, the rental property, as a landlord, is your investment; hence you are as much responsible for its safekeeping as your tenant. Here are several tips that you and your tenant can use as a team to protect your rental against harsh winters.
Winter's Emergency Kit:
Many people, while preparing for winters, forget the emergency kit, this we know is the least of your worries, but it's still an important one. Storms, blackouts, or any other emergency might call this kit, and it's better to be proactive than to be sorry. Between the two of you, landlord and tenant, you can divide the cost of this kit equally. Here are the must-haves of your "Emergency kit for winter." Many of these items will last you a lifetime, so this is a long term investment as well.
Flashlight
Blankets
Batteries
Water and dry food cans
Candles and matches
Can opener and a Swiss knife
Chargers for your smartphone and laptop
A power bank and a spare cell
The list may seem like an exaggeration, but its better safe than sorry and most of this stuff can be found around the house easily.
Repair and service the Heating System:
If you have been putting off servicing tor repair of the heating system all summer, now is the time to think about getting it done. Hire a professional, get your heating system inspected and repaired before the cold sets in. Your heating system is what will get your tenants through hard winters, and they will highly appreciate your prompt action regarding the service and repair of the heating system.
Moreover, negligence or being laid-back about getting the heating system repaired might get you sued. Neglecting the heating system and it's servicing in the winters may become a reason for a lawsuit.
Air Leaks and Cracks:
Proper insulation is a must in winters. The heat that escapes due to poor insulation not only increases your utility bill but also keeps the house cold and uncomfortable. Go over the house with your tenants, locate all air leaks and get them fixed before it's too late. Hiring a professional is a good idea in case you find any leaks; you can always divide the cost with your tenant. Working side by side creates a positive bond between the tenant and the landlord; these minor changes and assistance with winter repairs will put you in the good books of the tenant.
Reverse the Fans:
For those who aren't aware, putting the fans on reverse alters the flow of air from down to up. This way, your tenants will feel comfortable when they switch on the fan for air circulation. This will also make the tenants see that you care about them are worried about their well-being as much as you are for your property's safekeeping. Being on good terms with the tenants may also get you a renewal on your rental contract.
Cracks and Holes:
As you dint live in the rental, you might be aware of the wear and tear of the property. You may think its perfect, but only the tenant will be able to tell you the real condition of your property. Tiny cracks and holes in the walls may seem harmless, but they are a huge reason for heat escaping. Again, work with your tenant to go over the house or ask your tenant to point out the cracks and holes, if any, and get them repaired before winter air starts knocking on your door.
Installing Draft Stoppers:
Draft stoppers are very efficient at keeping the cold air out where it belongs. Regular doors have a normal crack between the floor and the door. The cold air coming from this crack makes you feel as if you are sleeping on the street outside. The simplest solution to combat this is draft stoppers. You can either install them yourself or educate the tenant to buy them. Either way, this is a good investment. If you choose to install them yourself, you can ask for them when the winter is over and give them to your next tenant in the future. They are both inexpensive and long-lasting.
Smart Thermostat:
A smart house is the demand of all new-age tenants; hence as a landlord, you should stay on top of the new-age trends. Installing a smart thermostat is one of these new-age and Eco-friendly trends. If you are the kind of landlord who rents the property will all amenities included, this is a good option for you.
The regulation control technology of a smart Thermostat will keep your home nice and warm and also help you save on energy bills.
Smoke Detectors:
With winter come a lot of festivities such as Halloween, Christmas, new years and family gatherings. Fireworks, extended baking, as well as lighting, is pretty common in winters and winter festivals. So, make sure your smoke detectors and fire alarms are all in proper working conditions to avoid any damage in case of an accident. State laws also require you to keep a check on your fire and smoke alarms, ignoring these laws might end up in a lawsuit from the state or the tenant.
Conclusion:
Winter is around the corner, and a few precautionary measures before the clod sets will go a long way.
If you'd like to talk more about property management, or you need help with Everest Property Management, please contact us at Everest Realty.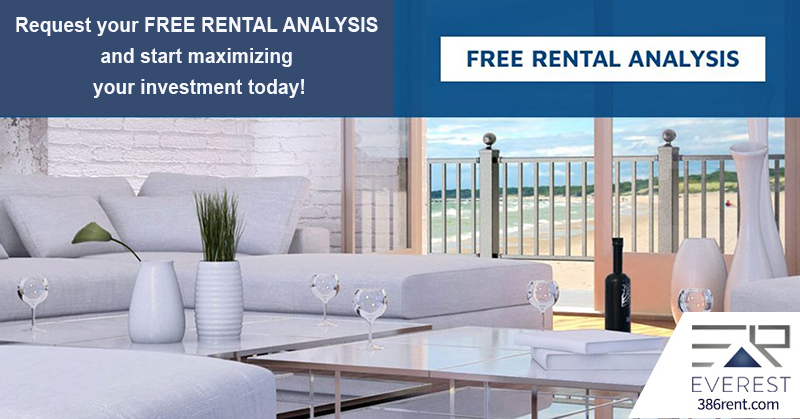 Property Management Service Areas