What messes up the ROI and profit that comes from your rental? Repairs! Its common belief that most of the income from rental properties goes to repair and maintenance. Most of the maintenance repairs like roof repair and air-conditioning take a toll on the profit and income. However, smart landlords know how to deal with such repairs in a smart way to decrease their expenses.
Why most landlords suffer from high maintenance expenses? It's because they lack a proper maintenance program; hence when they do need to tackle repairs, things get out of hand. Here's a guide to avoid common household repairs, as well as manage your property better.
Foundation Damage and Repair:
Structural damage is the worst damage of all. Not only does it affect everyone from property managers to investors to the tenants, but it also costs a lot to repair. Repairing foundation damage can cost as low as $250, and it can also go as high as $12,000.
No landlord looks forward to giving up this much money, but at times it's unavoidable. Moreover, you can't ignore the foundation or structural damage, as your property is inhabitable if there is even slight structural damage.
How can you minimize the risk as well as the cost of foundation damage? Well, the simple answer to that is to inspect your property now and then. A routine inspection will point out minor repair issues that may not cost a lot, but give you massive benefits. Ignoring these small repairs can escalate into more significant problems. To avoid that, it's better to nip the problem in the bud.
You can identify foundation issues by being vigilant about warped ceilings, sloping foundation as well as cracked walls and peeling paint. When these issues are addressed promptly, you avoid paying massive bills on escalated issues.
HVAC Unit:
Nothing keeps the tenant as comfortable as the HVAC unit and maintains that it should be the landlord's top priority. The heating and cooling unit in any rental makes the rental habitable, and hence it's a very important part of the rental. Adequate heating and cooling is your best selling point when you are renting out the property, but did you know that getting it repaired or replaced costs a lot? How can you maximize the potential of your HVAC unit? Well, that's easy; you can get it serviced through a professional ever season. Getting the HVAC unit serviced and tuned every 6 months extends the unit's life and minimizes the risk of urgent repairs.
Repairing Sewer Pipes:
Avoiding or being unaware of sewer pipe damage can lead to a significant health hazard. Tree roots and such can damage the pipes, which will eventually lead sewer water into the property. This matter can't be resolved till the tenants evacuate the building. The cost is also pretty expensive.
To avoid this, landlords are advised to hire a plumbing contractor to evaluate the plumbing system and resolve any such matter.
Water Heater Maintenance:
Warm water is again a huge need for any tenant. If you can't supply that, you might lose your tenant for good. Heated water isn't only for bathing; it also keeps the laundry systems efficient. As a responsible landlord, you should always keep an eye out for leaks or corrosion. The pressure release valve is the most important part of the water heater unit; keep a check on that, and you will save your heater from exploding.
Mold:
When it comes to mold, the blame can't be put on one person. Mold is the direct result of trapped moisture. It's not a problem or issue that should be ignored. You can have a habitable unit one day, and in the next 24 hours, mold can take over the whole rental. Mold makes the rental inhabitable hence it's a big issue. It's also one issue that can escalate very quickly.
Mold can cause a lot of medical issues like wheezing, eye irritation as well as nasal stuffiness and throat irritation; hence it's termed as hazardous. To avoid mold, the landlord should get the property thoroughly checked and get all leaks and structural damage repaired.
Roof Maintenance and Expense:
Did you know that getting the roof fixed can cost you as much as $10,000 or even more? It's a vital part of the rental; hence you need to make sure that it's in prime condition before you let in the tenants. The gutters on the roof are also a considerable issue when clogged. Stagnant water and clogging will end up in costly repairs or replacements.
Hire a roofer to inspect your roof before the tenants move in; checking for minor issues every season will also help you save huge repair and replacement bills. Never ignore minor issues, as they don't take much time to escalate.
Infestation:
An infestation of any kind isn't welcomed, and if its termites, your whole house will be destroyed in a matter of months. Termites eat up the wood; they destroy the wooden structure of the house, which can result in structural problems. Termite colonies can lead to roof and wall collapse and buckle.
If you or the tenant suspect any such issue, they are to inform you on an urgent basis. Pest control comes under the responsibility of the landlord unless it's caused by the neglect of the tenant.
Basement:
Basement and attic are two places that aren't visited frequently. It's because of these seldom visits that leaked pipes go unnoticed. Wet basements can lead to structural damage, mold and other issues that may cost a lot to repair. Periodic inspections can easily avoid these through a professional. Apart from that, you also get your basement waterproofed.
Bottom Line:
To avoid massive bills on repairs and maintenance issues, all you need is to be extra vigilant. Don't avoid minor issues, thinking you still have time. It's the minor issues that escalate and end up in costly repairs. The easiest way to avoid this is to maintain your property and get it regularly inspected after every move-in and out.
If you'd like to talk more about property management, or you need help with Everest Property Management, please contact us at Everest Realty.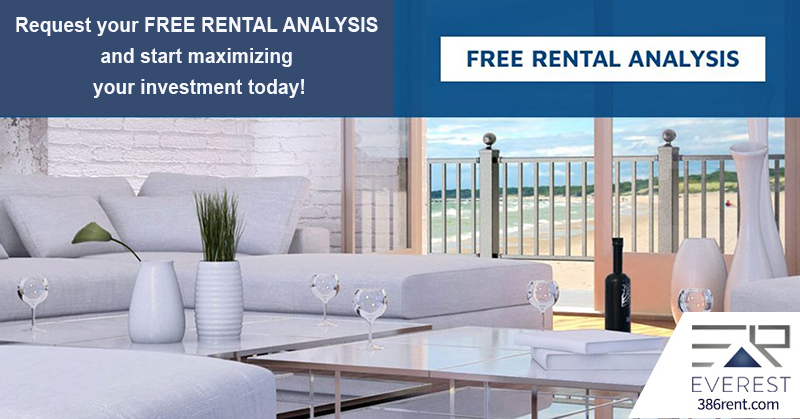 Property Management Service Areas