Many real estate experts predicted the crash of the real estate market after the pandemic, but the reality is different. After the pandemic demand for houses has increased. However, people who want to buy their first houses find it very difficult due to low inventory and fluctuating interest rates. On the other hand, experienced investors have made good profits by investing in the right target markets.
If you wonder, what will be market trends in 2023 this article can help you. We are discussing some predictions about the real estate market and how you can use them to your advantage.
External factors will influence the residential real estate market
In the past few years, we have seen a clear impact of external factors on the real estate market. The pandemic and war in a few parts of the world are examples. These events can not be predicted for the future, but external factors will keep affecting this market next year too. Inflation and increasing interest rates are the other factors that are affecting an average buyer. Shortage of construction material and high mortgage rates are also playing their role. Due to these factors, a slowdown is expected in the market in 2023, however accurate prediction is not possible.
House prices will increase 1% - 2%
Experts say that the real estate market will slow down in 2023, even if prices don't fall but there will be very little increase. The prices are expected to increase by 1 -2% but it will reduce the sale of residential properties. The reason behind this minor increase in prices can be the high-interest rates. On the other hand, some experts are predicting a positive change in the real estate market during the upcoming year. If interest rates are reduced the market can experience a boost.
Affordable housing will not be easy
In the majority of housing markets, the prices of residential homes will not increase. But the reduction in prices is also not expected so affordable housing will not be easy in 2023. This can be a serious issue for those who want to buy their first home. On the other hand, some experts are predicting high housing prices due to high-interest rates and mortgage rates. It will decrease the affordability of houses. Investors can find other cash sources to avoid high mortgage rates. Hard money loans and owner financing are some alternatives. But these options are not suitable for every homeowner.
US market will be a buyer's market in 2023
Most of the US markets are known for being seller's markets. The prices of houses will not reduce, but experts are predicting that next year will be the year for buyers. Many homeowners are listing their homes as banks are selling their REOs. An increase in housing inventory can turn the real estate market into a buyer's market. The market will not crash as seen in the last decade, but prices can slightly decline. It means an investor can get a good opportunity with planning and effort.
Regional differences will remain the same
In the US, different real estate markets have different behavior. For instance, the California real estate market is considered the largest and most active market in the country. The prices are expected to increase in this market, as economic growth in the state is fast and very high. On the other hand, in states like Ohio and Michigan real estate markets will remain slow as their economies are also growing slowly. These predictions reflect that regional differences will remain the same. Expert investors can invest in the right market to make profits. This prediction also reflects that location is very important in the real estate business.
High rental rates will increase the number of first-home buyers
After the pandemic inflation is high around the world. Home owners will increase rent in 2023 and high rental rates are expected. Tenants will not be able to pay such high rates and will try to find a home for themselves. Another reason for high rental rates is the high demand for rental houses. People love the flexibility of rental living and in other cases, they can't afford to have their own home so they prefer rentals. On the other hand, some experts believe that changes in government policies can encourage tenants to buy their homes.
Vacation rentals will remain in demand
If you want to invest in short-term rentals this prediction will be useful for you. Experts are expecting a positive rise in Airbnb rentals. Vacation rentals offer safety to the residents when crowded Places are not preferred. People live in isolation and can enjoy a change in their daily routine. During the pandemic, short-term rentals have seen a fall but in the long run, the experts are expecting this industry to flourish. So, investors will be interested in buying these rental homes and it can be a very good investment option.
What should be the response of real estate investors to these predictions?
Information is important but what should be the response of an investor is even more important. Last year was very challenging in terms of real estate investments. But in 2023 relief is expected. So, experts advise new investors to buy properties without any wait. No matter whether you are interested in long-term rental or want to invest in short-term rentals, buying property will be beneficial for you.
In 2023, rental fates will keep increasing so investing in traditional rentals will be a good option. However, invest in houses that have a high price-to-rent ratio. Another important thing to consider is to focus on Airbnb rentals. It will be a good investment as more tourists will be traveling for business and fun. Airbnb market is expected to expand, but you have to focus on the right market. The neighborhood should have affordable home prices and you have to consider local laws as well. Some online tools can help you to find properties within your budget.
If you'd like to talk more about property management, or you need help with Everest Property Management, please contact us at Everest Realty.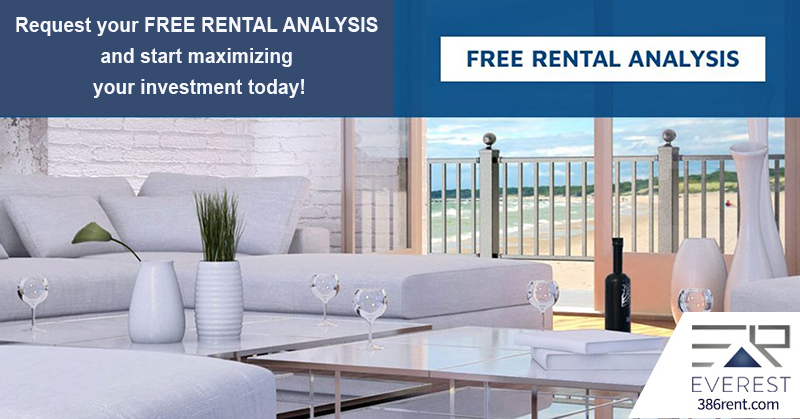 Property Management Service Areas