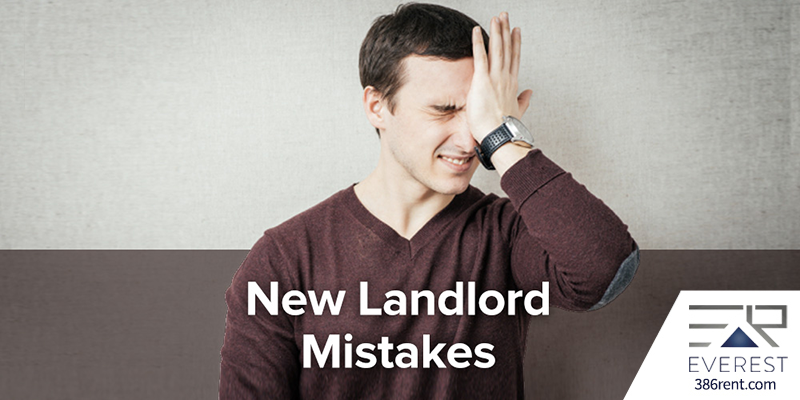 7 Blunders commonly made by Landlords

Investing money in a rental income property can be hugely profitable as it can help in generating passive income month after month. However, it can also boomerang if this investment is not done with are and planning. There are many landlords who cannot understand the reason why their properties are mot giving the desired ROI. This is because of the blunders committed by them. Here are not one or two but 7 big mistakes committed by landlords that they are not even aware of. If you know about these blunders and avoid them, you can not only save your time and effort but also earn a higher ROI.

Not carrying out financial background checks of applicants

It is a natural desire of every landlord to see his property fully occupied at all times. In their zeal, they forget or ignore the task of carrying out credit check of the potential tenants. This often proves to be a costly mistake which they realize when some of these tenants delay or not pay the rent altogether.

Assuming that the property will remain occupied at all times

This is another mistake committed by many landlords. You should remain prepared to shoulder the burden of mortgage, maintenance, and utility bills even if majority of the accommodation units in your property remain empty for a long period of time. You never know what is going to happen in future. You could have 100% occupancy rates but you could also have 100% vacancy rates.
Undermining the cost of repairs and maintenance

Many landlords think that they can get away by undertaking cosmetic improvements. But the fact is that is that a sizeable amount of money from the rental income needs to be spent on repairs and upkeep of the property to make sure that it remains attractive in the eyes of potential tenants.

Not fulfilling the terms of lease

There are many landlords who take the terms of lease agreement signed by them with their tenants lightly. They violate these terms and face legal action form their tenants which costs them dearly in terms of money as well as time and effort. There are also landlords who fail to enforce the terms of the lease such as penalty on late payments.
Flouting the local and federal housing codes

There are housing codes in operation both at the local as well as federal level. Many landlords do not meet these housing codes and try to rent out their properties. This is illegal and such landlords receive lower rents which results in loss of revenue for them.
Not keeping sound relations with tenants

A lease agreement should be treated like any other business agreement. Landlords should honor the terms of agreement such as carrying out repairs and maintaining the condition of the property. But many landlords fail to honor the terms of this lease agreement with the result that they start to face trouble at the end of their tenants. This could result in losses and damages to their property.

Giving unit on rent on face value

It is hard to believe but there are many landlords who do not bother to sign a lease agreement with some of their tenants as these tenants are either known to them or recommended by their friends or relatives. Being a landlord is a full time business and mixing business with friendship often results in losses that are never visualized by some landlords.
If you are a landlord, it is high time you took a hard look at your own style of working. Get rid f these mistakes and you will find your ROI going up.
If you'd like to talk more about the value of inspections, or you need help with Everest Property Management, please contact us at Everest Realty.
Our Service Areas
Palm Coast Property Management
Flagler Beach Property Management
Ormond Beach Property Management