Are you aspiring to build a lucrative portfolio of profitable real estate investments? Aspirants and beginners always feel overwhelmed by the prospects of investing their hard-earned savings. The real estate industry is brimming with opportunities to generate passive income streams and build wealth to secure your future. However, one has to build acumen, market understanding and industry-savvy skills.
People wrongfully assume that one requires millions of dollars to become a landlord, or buy a condominium. That's not true. Real estate is an industry that functions on OPM – Other People's Money. While enormous amounts of capital can make investment and buying much easier and simpler, you don't need bucket loads of cash to start your journey as an investor.
Keep reading to explore some practical tips on investing in the real estate industry:
Real Estate Investment Trusts
Is there a fuss-free way of investing in the real estate industry? Real Estate Investment Trusts (REITs) offer beginners a simple and straightforward process to build their investments and enjoy a passive income. The process is much similar to stock investments. REIT trading is accessible from all exchange markets.
So, what is an REIT? It's a corporation that pools money financed by numerous investments to buy and commercialize real estate properties. In the US, legal regulations oblige an REIT to pay at least 90% of its taxable revenues to investors in dividends. Simply put, REITs offer lucrative high-yield potential with minimal hassle and risk-free investments.
Here's another amazing advantage of REITs: investors enjoy liquidity and can sell their shares whenever they want to. Starting with an REIT is a viable route for beginners and novices who wish to build their risk-gearing capabilities.
Crowdfunding Platforms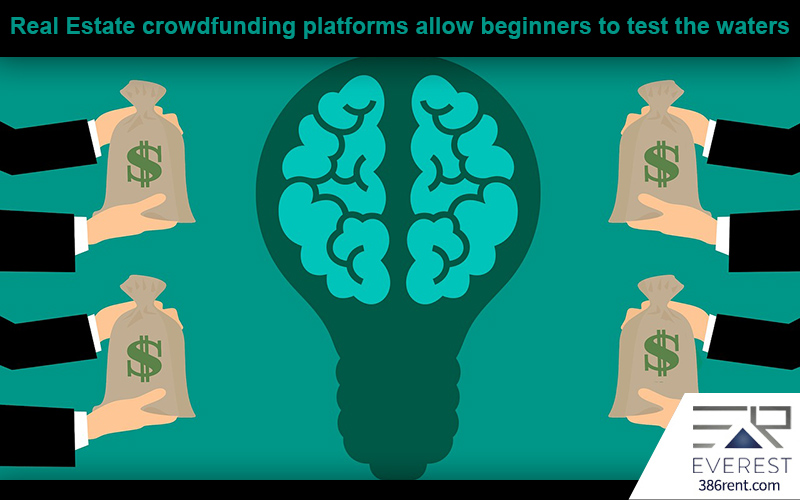 Crowdfunding is a major trend penetrating multiple industries and sectors, and the real estate industry is no different in this regard. Real estate crowdfunding platforms allow beginners to test the waters without the financial responsibility of a commitment.
These platforms introduce a straightforward medium to invest, but it's crucial to grasp the dynamics of the crowdfunding principle. They serve the purpose of connecting investors with real estate developers to fund projects by pooling money. With crowdfunding, you can become a part of a massive real estate enterprise or residential development without burdening yourself with an enormous mortgage payment.
Investors can choose residential, commercial and industrial properties, and closely follow the development of their investments. However, real estate crowdfunding is not devoid of disadvantages. Investors do not enjoy liquidity, making withdrawal increasingly challenging. Also, investors are required to pay management fees to the crowdfunding platform.
Short-Term Rentals
Short-term rentals are a fabulous strategy to start your journey as a real estate investor. If you have a summer home, a spare basement or room, or you travel frequently, this is a great opportunity to make some money in the real estate market. You can rent out your extra space, or your entire home while you travel and enjoy a passive income without any stressful commitments.
Airbnb is the best platform to rent out your space – any space! It could be a basement, a room, a treehouse, or even a hammock. People are renting out absolutely anything, and travelers look for either the most luxurious or the cheapest accommodations. With Airbnb, you can rent out multiple rooms and generate a steady income.
If you save that income, you can put it towards crowdfunding or REITs to increase your income stream and earning potential. If your goal is to buy a multi-family rental accommodation, short-term rentals will help you gain experience in rent collection and tenant management.
Rental Properties
Have you ever considered investing in a rental property? This is the most lucrative and high-yield investment option that offers immense potential for wealth generation. If you want to enjoy a passive and stable monthly income, considering buying an apartment, a house or a condo. If you have a sizable nest egg, put it towards investing in a multi-family building.
If you plan and strategize savvy, you can build multiple properties around the city or country, and enjoy multiple passive income streams as a full-time investor. However, make no mistake. Rental properties come with full-time responsibilities and laborious duties. As a landlord, you will be in-charge of all maintenance and repair needs.
You can always hire a property manager to delegate these chores while you enjoy your passive income.
House Flipping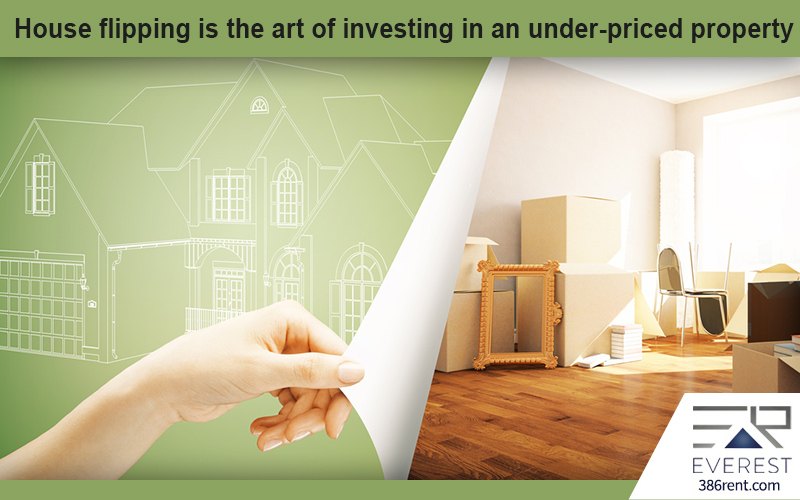 Do you possess architectural talent, and the acumen of a savvy seller? If yes, then house flipping is a dynamic real estate strategy to leverage your artistic ability and salesman aptitude. House flipping is the art of investing in an under-priced property, sprucing it up with modern advancements and cosmetic upgrades, and selling it for a much higher price.
Investors renovate, redecorate and improve the properties in multiple ways. For instance, installing state-of-the-art kitchen appliances, adding outdoor areas or swimming pools, erecting hot tubs and luxurious bathrooms, or transforming the floor plan. However, pure flippers know the art of selling for a larger profit without going through the trouble to renovate.
How is that possible? These pure flippers buy properties when the market is stagnant or low, and when the market is hot, they sell at significantly higher sums. House flipping doesn't come without risks. If you don't understand the market you can't ensure profitability with this strategy. More importantly, renovations and improvements require contacts and expertise in the construction industry and architectural processes.
Also, investors also have to shoulder the burden of a hefty mortgage payment while roping in potential buyers. Profitability is always a goal, but it isn't always achievable.
Conclusion
The investment options given above are some popular and common strategies to begin your journey as a real estate investor. All of them come with risk, but some are less risky than others. It's crucial to identify with your strengths and weaknesses as an investor, and examine your ability to handle risks and commitments. Starting small is a smart approach to learning, improving and evolving towards bigger, riskier investments.
If you'd like to talk more about property management, or you need help with Everest Property Management, please contact us at Everest Realty.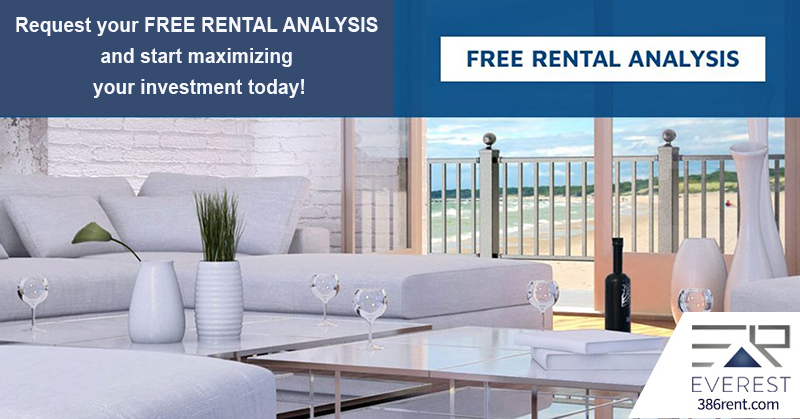 Property Management Service Areas