The last few years were not good for real estate due to the pandemic and the effects of the worldwide problems have not gone away yet. However, experts are predicting the recovery of the commercial real estate sector during 2022, but for the other sectors the situation is expected to remain the same.
If you are in the property business this article will provide you with information about those commercial property sectors which are good investment options this year. You will also get an idea of how low-demand properties can be reused in the changing real estate scenario.
Commercial property trends for 2022
Here we Are discussing different areas of the commercial property sector. We will also evaluate which category is suitable for investment in 2022 and which you must avoid protecting your capital.
Office real estate
The hybrid work model is very popular among businesses and a study proves that. The remote working model and hybrid working model have many possibilities and the pandemic has highlighted them in the best possible way. However, this working model reflected that demand for commercial real estate is not very high. To fit within the hybrid working model, businesses have to make a few adjustments as well. For instance, some have to downsize while others have to invest in flex spaces. The Office real estate sector of commercial real estate is facing losses, as businesses no more need large spaces to carry out operations.
Multiple family real estate
The other sector of real estate, multiple family real estate, is showing positive progress after the pandemic and the same trend is expected in 2022. This sector is showing strong growth but the number of vacancies will be fewer.
Some trends were seen in 2020 and they are still strong even after two years. For instance, the trend of remote working is increasing and that allows people to work from home. There is no need to live as a tenant in the vicinity of the office. It has also increased the demand for apartments in certain places, particularly suburban areas of large cities.
Tips to make investments decisions
A real estate investment will be profitable or not, it depends on various factors. Here are some tips for investors, which can help them to make the right investment decisions.
Choose a densely populated area, if you want to invest in real estate. In areas with high population growth demand for housing is more as compared to less populated areas. So, the landlord can expect to make good profits. The landlord can use it as a rental unit and get monthly income and when property prices go up, he can sell the house to make a good profit.
The other tip is to invest in an area with good economic growth. An economic market with plenty of job opportunities will attract people for jobs. More people means the demand for residential units will increase and your rental unit can earn good money for you.
The third option to buy your commercial property is near educational institutions. Colleges and universities are regularly open and working normally. There is no chance of online study now. So, demand for rental units is increasing among college and university students.
A fast-developing area can be another option for commercial investors. You can buy property at a low price here and in the future, when prices will be high, you can sell it at a good price. Moreover, you can also develop it as a rental unit, if you feel the growth in this sector.
Consider all the factors before you buy commercial properties.
Industrial real estate investment
Effects of the pandemic are very less on industrial real estate. People need good, no matter whether they are working or on lock-down at home. People used online stores instead of local markets, but they keep shopping for whatever they needed. The fashion industry was an exception as social events were banned during pandemics. So, in the industrial sector demand for certain spaces increased as compared to others. The need for following spaces increased
Industrial properties which are located near seaports and dry ports.

Demand for those commercial properties increased which have cold storage facilities.

Warehouses having large storage capacities were also in high demand during a pandemic.
Surgery and statistics show that the industrial real estate market is making a good profit and the trend will continue in 2022 as well. So if investors want to invest in industrial real estate it can be a profitable deal.
Retail real estate
Retail real estate is facing losses just like office real estate. The eCommerce sector is taking the place of retail stores so local stores are losing their business. According to a survey, more than 12,000retail stores will lose their business in 2020.
Adaptive use of commercial property in 2022
To overcome the loss of the office rental space sector, it is very important to adapt the space and reuse them in some other way. Demand for flex spaces is increasing, which fulfills the need for warehouses and offices at the same time. Offices have different features which are useful for different other uses as well. For instance, IT equipment is equally useful for warehouses and office spaces. Moreover, office spaces also have lighting and HVAC systems which are equally useful for offices and warehouses.
However, offices can be used as a warehouse for small and medium companies but large companies will need large spaces, which can be industrial spaces only. Just like the office space, spaces in malls can also be adapted as hospitals and medical centers. They have wide parking spaces which makes accessibility easy for patients and visitors.
Is 2022 a good time for commercial property investment?
If you are an investor and want to invest in commercial property, you have to consider some specific factors. Industrial commercial estate and multifamily properties can be a good investment option as their demand is increasing. You can also invest in office real estate and adapt it for other uses, which are high in demand. But buying the right property at the right pace is the key, otherwise, you will not be able to get the desired return.
If you'd like to talk more about property management, or you need help with Everest Property Management, please contact us at Everest Realty.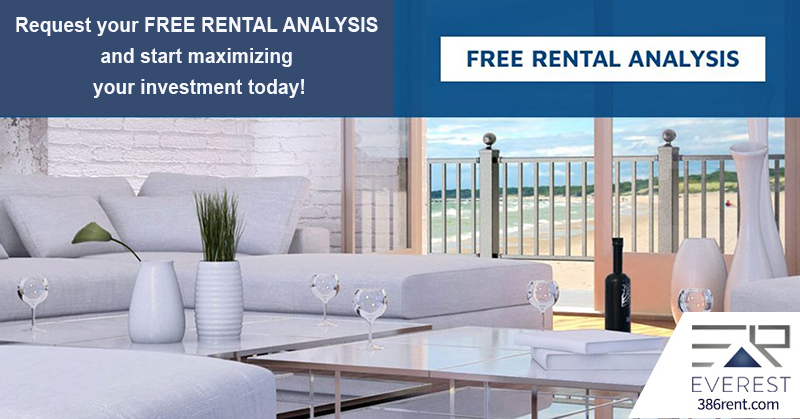 Property Management Service Areas