If you think of starting your business, a real estate business can be a great choice. However, it can be a challenging job for you. If you wonder how to become a landlord in this new year, this article can help you.
Get some prior information
You may have an idea of a landlord. A landlord owns a rental property, maintains it and allows people to live there, and they pay you a certain amount of money as monthly rent. However, things are not as simple as they seem. Before buying your first property, you need to know a few things.
Tenants can be a nightmare: Yes, everyone is not good out there. You can find good renters, but there is an equal chance of finding the bad ones as well. People can take advantage; they can damage your property, or there can be some other bad things too. So, you have to be very careful while choosing tenants. Do proper screening and accept only those renters who have a good history.
Secure your financial safety: It is very important not to risk your savings. Even your house is occupied, there is no guarantee of a steady flow of income. There can be many unexpected situations. So, you have to be very careful with your financial security. This is more important if you have to pay the mortgage or loan associated with the house.
Get help from professionals: If you are new in this business, you must have all the basic information about the rules and regulations of rental properties. It's important to seek help from legal professionals to avoid any problems in the future. A professional having expertise in this field will be a great helping hand. Hire a lawyer for the rental contract and other legal documents. You may also need a property management company to look after lease, payment and other maintenance records.
Adjust your schedule
If you don't want to hire a property management company, you can do things yourself. However, you have to manage your time properly. Property management is a time taking the job. You may need to visit the house many times. You need to advertise your rental unit, and maintenance also demands a lot of your time. You can use different software as a tool to increase the efficiency of your work. You can integrate different software to save your time. You may have to face many problems initially, but with time, you will learn to manage things in a better way.
How to start a property business?
The above information was just the reality check to let you know about your problems. If you have decided to become a landlord, you have to think about buying property. Very few people have the cash to buy property; most landlords start with a loan. When we talk about loans, three options are available.
Non-owner-occupied mortgage: As the name of the loan reflects, this is the loan you will get to buy a property, but the property will not be your residence. You have to pay a high-interest rate for this loan. The down payment will also be higher if we compare it with a standard loan.
Home equity loan: if you have a house to live in, you can get this loan to buy a second property. You will get this loan against your residential home. Repayment terms are very lenient, and interest rates are low for these loans.
Federal housing administration loans: if you don't have a house to live you can get this loan. These loans are for the house where you will live. But you can take this loan for a residential building, which can have upto 4 units. The condition is to live in one of these units for one year.
Decide which type of loan suits your circumstances and buy the property.
Find the property
Once you have arranged the finances and know your budget, you have to find the house. Location is the most important thing for any property. Following a few things can help you to find the best rental property.
Central location: Find a house close to the necessities of life. For instance, the business area should be close, it must have access to highway and shopping center and hospital should be in easy approach.
Neighborhood: choose the neighborhood according to the type of renters you want. If you want to attract families, buy a new school and park. If you want to rent out individual rooms, buy them near a college.
Average income: avoid buying a house in a low-income area, as you may not be able to get good rent in such areas. Find a house where median-income people live. You will be able to get good rent in such areas.
You cannot find a house with all these features, so you have to prioritize.
Acquiring a rental property
If you already have your own house, the process of buying a rental property is also the same. The financing method can be different. Otherwise, there is no vital difference.
Once you buy a property, you have to make it suitable for tenants. For this, you have to keep a few things in mind.
Schedule maintenance to make it a suitable rental property. Make necessary alterations and do all the repair work.
The next step is to advertise your rental unit. Make an attractive ad to get the attention of renters.
Once maintenance is complete, inspect the place and ensure everything is properly done.
Now you can start meeting potential tenants and show them the rental unit.
Once the lease agreement is signed, you will be a landlord, officially.
When renters move in, make sure they are happy in your unit, and there is no problem. If tenants are happy, they will stay longer, ensuring a steady cash flow. Moreover, tenants are the advertisers of your home. They will tell others how happy they are, and you will get better renters in the future.
If you'd like to talk more about property management, or you need help with Everest Property Management, please contact us at Everest Realty.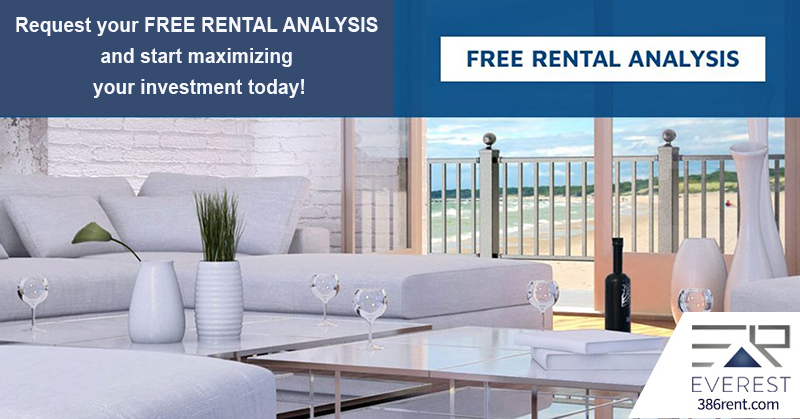 Property Management Service Areas