Real estate investment, by far, is the most lucrative investments of all. You can get both short and long-run profits through real estate investments. But there is a catch, and you can't have a high-returning investment if you dint buy a profitable rental. Your future profits relay on the kind of property you go for.
Here is a detailed explanation of how to buy a profitable property in order to get high returns.
Budgeting:
Being able to afford the property is the first step. Make sure than acquiring the best property doesn't leave you broke. Get a clear and honest calculation of your income and savings to make a budget for your rental investment. By doing these calculations, you will be aware of the kind of down-payment you can afford as well as the monthly mortgage payments.
Financing Options:
Why many people opt for real estate than any other investment, is because of the ample financing options. These options involve cash, conventional mortgage, hard money loans, syndication, private money lenders, partnership, etc.
After the calculation of your budget, educate yourself on these financing options and learn which one best suits your case. Unless you have saved up a considerable amount of cash, you don't be able to avail the full payment in cash option, but the other work pretty well in.
Pre-Approved Loan for Mortgage:
Many a time, people lose their dream property due to lack of solid investment and security. With the help of a pre-approval, you can avoid that altogether. The documentation of your pre-approval loan will help the sellers see that you are not only trust-able but also serious about buying the property. This one little step gives you an edge over the other contenders.
Location, Location, Location:
There is nothing that matters in real estate, more than a good location does. If you can determine the best location, you can easily score the market for the most profitable property ever. You don't need to have the education to be successful when it comes to real estate, but you do need good research skills to ace the game of real estate. For a long term property rental, you should keep the following in mind.
A persistent population increase
Diverse economy
A high percentage of homeowners VS renters
A secure neighborhood with a low crime rate
For short term rental properties, you need to keep the following in mind.
A popular destination all year long
Should hold popular events likes Conferences, exhibitions, festivals and fairs
A sound location determines the following:
The cost of your investment property
The tax as well as other costs including several fees for both sole startup as well as ongoing expenses
Your rental demand
Vacancy and occupancy rate
Your per month rental income
How To Start Searching for a Profitable Property:
Once you have the location and the budget, need to start looking for the property you want to invest in. As your first property, look for something that is relatively small and affordable and doesn't need much repair or maintenance. Once you lock down on a property checkout the demand according to your targeted audience.
Home Inspection:
To make sure your property is stable and won't need much repair get it inspected through a professional home inspector what may seem like an unnecessary cost may pay you off if he catches something that will help you negotiate a better price.
Hire an Agent:
Your last step should be to take help from an agent. With no previous experience, you are prone to make mistakes, with a professional and trustable agent; you will be able to avoid many minor mistakes that may cost you money in the long run. Agents come bearing certain gifts like access to MLS listings, information about foreclosures, knowledge of off-market properties, etc.
If you'd like to talk more about property management, or you need help with Everest Property Management, please contact us at Everest Realty.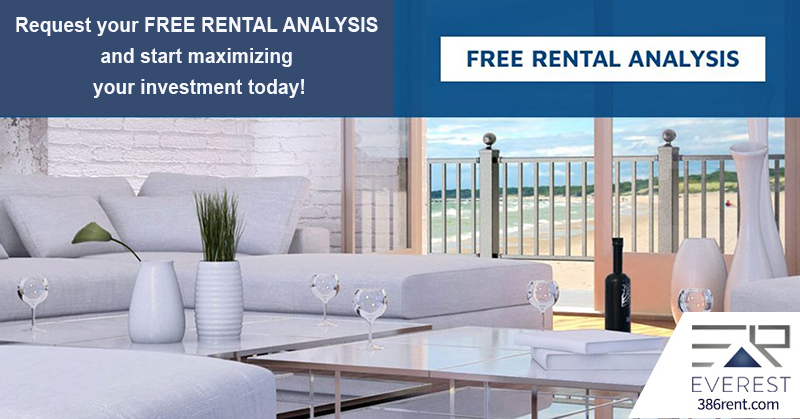 Property Management Service Areas