When you want to find a property, the listing is the first thing that comes to mind. However, we all know that all the available properties are not listed there. Many properties are sold without being on the listings. These are called off-market properties. Here we are discussing these properties and how you can find them.
What are off-market properties?
When a property is available for sale but is not listed on any listing service, it is called off-market property. If the property is advertised in any other way, we will not call it off-market property. There are many reasons for not adding a property on listings. People know about them through the network of realtors who is selling it. Off-market properties can be a great opportunity for investors, but they are hard to find. Here are some ways which can help you to find such properties.
Direct contact with the buyer: This is an effective way to target a property if you want to buy it. You can contact the seller directly, who can be the property owner or property manager. You can send them yellow letters to let them know that you are interested in his property. The owner can think about selling the property; even if wasn't not interested before. However, you have to do proper research before sending the letter. Moreover, you might have to wait for the required results.
Build a network: Networking is very useful for every business, but it's essential for real estate. Build a network with real estate managers, agents and other people related to real estate. It will take some time, but once you have a network, you can get information about all local properties available for sale. Remain in touch with your contact and keep asking them about off-market properties; this is an effective way to find non-listed properties.
Hire a real estate agent: Real Estate agents are helpful in many ways. They can help close the deal for listed properties and help find off-market properties. If you have a particular area in mind, you can hire an experienced property agent. Some local agents do not list properties, but they give ads or social media accounts on their websites. You can call them and ask about off-market properties. Usually, agents know about the properties that are not listed and about those that are ready to be listed. If you don't find your required information, for now, you can leave your contact number or keep in touch with the agent for any opportunity in the area.
Use Public Records: Public records have all the information about all properties. You can get information about foreclosed properties and short-sale properties. Such properties are good investment opportunities. You can get them at a low price than their market value. Public records are available on the website of the concerned department.
Moreover, you can find expired listings as well. You can contact the seller and see if the property is available or sold. Sometimes you get off-market properties this way too.
Participate in Auctions: You can find off-market properties in auctions. To get information about upcoming auctions, visit the related websites. Foreclose and real estate owned or REO properties are categorized as auction properties. Both properties have their pros and cons; you have to get complete information about such properties before finalizing a deal. Moreover, you need to set your budget first; these properties are available at various prices.
Contact Wholesalers: You can find real estate whole sellers in your area. They can help you find the best deals and charge the fee for that. Usually, whole-sellers buy listed properties and later sell them without listing them again, so such properties fall in the off-market category. You may find the price of such properties a bit higher, so negotiate about the price. Moreover, do the proper inspection before you close the deal.
Contractors: if you have any contractors or builders on your list, don't forget to contact them when searching off-market properties. Usually, contractors are well aware of local properties. When a contractor is working on such a project where the owner is short of money and cannot complete the construction or renovation, they can suggest to sell the property as it is. You can buy this property, complete the work and sell it at a decent profit. So, contractors know such places, and they can help you find one.
Search the internet: The Internet has all kinds of information for everyone. You can find off-market properties using the same platform. A website with the proper listing is also there, but you can find a platform that does not come under the category of traditional listings. Visit these websites regularly for updated information about off-market properties.
Word of mouth: It is the cheapest and easiest method on our list. All you need to do is to talk to the people around you. Talk with family, friends, neighbors, local shop keepers and everyone you know. It will build your network, and you can get some useful information from a random person. Someone in your contacts can introduce you to his contacts who also deal in real estate. So, talking to people is a great idea.
Visit neighborhood: This idea is also called Driving for Dollars. You have to visit the neighborhood to find off-market properties. You can find properties, and if not, you can build your network of informers. When you see an un-managed house having visible damage or an uncleaned yard, you can ask the resident if he wants to sell it. It is a time-consuming way to find properties, but it can lead you to find properties before anyone else.
These are some proven ways to find off-market properties in your area. If you successfully find one, it can be a great investment opportunity. You need to be consistent and grow your network. If you keep in touch with property agents and local people, you will get information about non-listed houses.
If you'd like to talk more about property management, or you need help with Everest Property Management, please contact us at Everest Realty.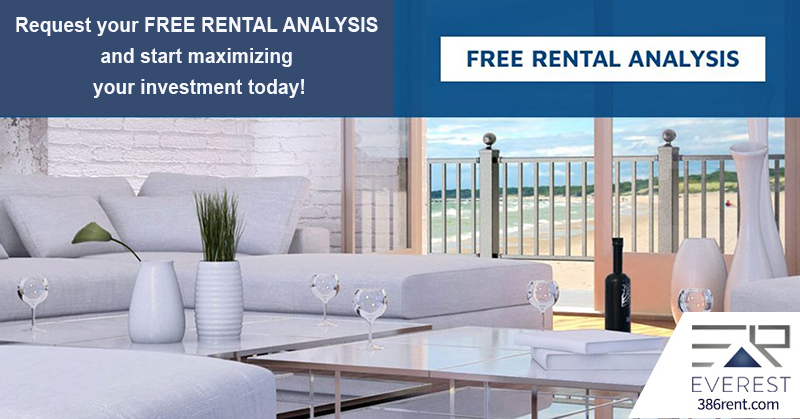 Property Management Service Areas