Are you aspiring to become a landlord by renting your space in your existing house, or investing in a multi-family building? This is a solid plan for wealth-generation and setting up passive income streams to enjoy financial stability and superior life quality. Being a landlord comes with many benefits, the biggest being the ability to generate wealth with a stable and sizable monthly income.
However, being a landlord also comes with enormous responsibilities. A landlord must be market-savvy, and ready to make the commitment. If you've just started your journey with a real estate investment, it's time to navigate the journey to become a successful and savvy landlord.
Keep reading to explore some practice tips that will guide your way and help you start a successful rental venture.
Meticulous Research & Planning
You cannot dive into any business venture without planning and research, and the real estate industry is a complex and demanding marketplace. If you don't understand market trends and dynamics, you cannot create a solid rental plan. So, the first step is to arm yourself with research, understand compliance and regulations, and explore market trends.
If you're unarmed with research, you will never be able to establish transparency, even if you hire a property manager. You will always be vulnerable to exploitation and manipulation. So, prioritize research and learn about the industry, your location, market trends and identify your competitors.
Moving forward, utilize your research to create a solid business plan that takes into account pricing, accommodation, amenities, rental agreements and clauses, maintenance and repairs. Do you want to hire a property manager, or can you handle the tenants and their requirements yourself?
Be sure to deliberate all your options and opportunities, and identify the best choices you can make to ensure profitability and success.
Amenities & Facilities
A rental property, be it a house or an apartment, is an offering just like any other commodity. Potential tenants are attracted towards square footage, amenities, facilities and features that improve their life quality. What amenities and facilities can you offer potential tenants?
Are you offering fully-furnished or semi-furnished apartments with state-of-the-art appliances, an in-house repairman and free parking space? Or perhaps, you're offering an unfurnished apartment with a nominal parking fee and an in-house gym?
It's crucial to map out the amenities and facilities you can offer to increase the rent and increase your overall rental income. It's ideal to offer facilities and features that attract your target demographic of tenants. If affordability is the prominent demand, then you don't have to worry about adding luxury elements and facilities.
Legalities & Regulations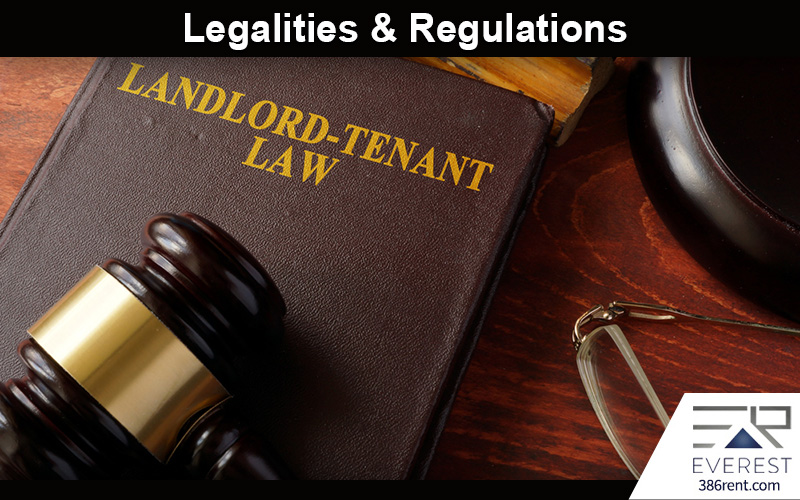 As a landlord, it is crucial to learn about the state and federal laws, because you will be dealing with a complex set of legalities and governmental regulations.
As a landlord, you need to savvy in legal matters, alongside understanding the supply and demand dynamics of your local real estate market.
While you don't have to memorize every single clause of regulations and laws involving landlord and tenant relationships, it's crucial to understand your legal rights and obligations. Legislation's create a balance by outlining the duties and rights of both parties, and understanding these laws will make you confident.
More importantly, this knowledge will help you evade legal trouble, and take action against tenants who refuse to comply with the requirements. Be sure to examine the state-specific laws and regulations, and engage a legal expert to help you protect your interests and ensure compliance.
Tenant Screening & Selection
What methods and techniques have you chosen to conduct tenant screening and selection? Or, will you be delegating this job to a trusted and reliable property manager? Tenant screening is crucial and, in most states, mandatory by law. Landlords must examine the criminal records, conduct background checks and perform screenings to understand the person you're dealing with.
You don't want to rent out your property to a convicted felon or a drug-peddler who is likely to engage in criminal activities in your property. You also need to examine credit reports to see if the potential tenant is financially responsible and savvy at paying off debts.
It is crucial to conduct a thorough screening, followed by a detailed interview. Use the interview to get acquainted with the potential tenant, and gain information that will offer valuable insight into the personality and character. Ultimately, a landlord must trust on his/her gut and rely on facts before entering an agreement with a tenant.
Do you Have a Pet Policy?
A pet policy is a great strategy to increase your rental income by charging a nominal fee. As a landlord, pets are a grave cause for concern because they can cause cosmetic and structural damages. Regardless of how well-groomed the pet may be, a solid pet policy is instrumental to ensure recovery in case of damages.
A pet policy allows you to demand a sizable deposit in the event of unexpected damages, and this deposit can be refunded. You can also charge a nominal fee that is non-refundable but as a service charge to allow tenants to keep their pets. Since most apartment buildings and rental accommodations don't allow pets, this policy will also help you attract tenants.
Pet-friendly properties enjoy great demand in the real estate marketplace, and pet owners are always willing to pay extra for their furry friends. Pet owners prioritize pet-friendly properties, and this can help you increase your target audience effectively.
Conclusion
As a landlord, you will find yourself learning from your mistakes and improving with each day. But before you begin, you have numerous decisions to make. It's crucial to establish a structure that allows you to enjoy convenience and efficiency.
For instance, hiring an in-house repairman will eliminate the need for tenants to disturb you every time an appliance malfunctions or the power goes out. Similarly, digital payment options and complaint portals eliminate the hassle of rent collection and compliant resolution. Embrace digital tools and innovate processes to enjoy your passive income with greater convenience!
If you'd like to talk more about property management, or you need help with Everest Property Management, please contact us at Everest Realty.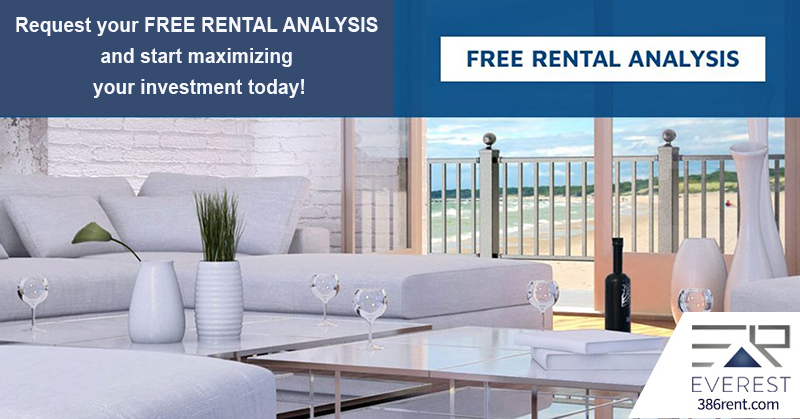 Property Management Service Areas