It's high time the landlords up their game and boost their chances of attracting new and better tenants. The rental industry is a mix of private markets; there are slow ones as well as extremely competitive ones. Landlords, therefore, need put to extra effort in making their rental properties attractive and up to the mark.
Attracting tenants is no easy task, here are some easy renovation ideas that you can apply to your rental estate and attract high-quality tenants as well as reduce their vacancies. However, getting into repairs isn't something the landlords are crazy about. It's not easy, and you never know which one you should opt for. There are times when landlords bit more than they can chew and had to endure a lot of damage and pay high costs for unnecessary renovations.
So, here are several cost-effected as well as easy renovations that can really perk up your rental property. These cost-effective, long-lasting, and durable solutions will not only make the place look nice but also attract high-end tenants. So, let's get started.
Bathroom:
The first place most tenants check out is the bathroom, so that's where you need to start. Many tenants judge the rental estate and its condition through the bathrooms. The best thing you can do to change the state of your bathroom is to remodel. However, that's not a very practical solution because most of the time, its way out of budget. So, when you can't remodel, a few cosmetic changes can really help you make your bathroom look grand. Start by changing the faucets and shower-heads, or if they are cleanable, give them a good scrub. Buying new won't break your bank; it's a very cost-effective way to upgrade your bathroom.
Grout your tiles; this will not only brighten up the bathroom, but also make the bathroom look a lot cleaner. Most bathrooms look dingy and gloomy because of bad lighting. According to the tiles' color, upgrade the lights, use warm lights to make big bathroom cozy or bright ones to make your small bathroom look spacious.
Fresh Coat of White Paint:
Crisp white paint can change a whole lot. A crisp white coat of paint can make your place look bright and well-maintained. White reflects serenity and purity; hence it's trendy among the tenants. White paint isn't only for making the place bright, but also creates the illusion of space and light. You can really make small rooms look wider and bigger with the help of white paint. White paint mixed with a couple of mirrors can make any gloomy room look regal.
Flooring:
If you have carpeting in your rental, you are making a very big mistake. Tenants with pets and small kids aren't too keen on renting a place that has wall to wall carpeting. Apart from that, carpets harbor germs and bacteria and are a huge reason for allergies. Hence, upgrading the flooring is a brilliant idea. Among the many types of flooring, the most practical and cost-effective are tiles.
Between high-end laminate flooring and economical tiling flooring, the latter is the best option. It's not only cost-effective, but it looks good as well. Moreover, tiling is also easy to maintain. It's a sound investment, and it will really make your rental space look well-cared for.
Grouting:
What most people don't understand is that grouting plays a huge role in making a place look neat and clean. The white grout is hard to maintain and very difficult to clean. It also becomes home to mold and fungus. Even when you try hard to keep it clean, a day or of neglect will make it look dirty and shabby. Dark gout looks cleaner, it's easy to maintain, and you don't have to spend your precious hours to keep it clean.
Impractical Renovation Strategies:
Fashion colors:
A fresh coat of paint can really brighten up a place and make it look newer and well-maintained. However, you need to do an excellent job of it, or it can really take the place down. Fashion colors or bold and dark walls aren't too popular. A bad paint job is enough to make tenants turn down your rental and look for better options. The easiest way to avoid this is to hire a professional, discuss trendy and in-fashion colors, and get a brilliant job done.
Kitchen:
Stop following typical and conventional renovations when it comes to your kitchen. For example, honey oak cabinets are typical for the rental kitchen, but do they look appealing? No, and hence many tenants tend to skip rental properties that have honey oak cabinets. Opt for plain whitewash cabinets, they are easy to maintain, easy to clean, and they also make smaller kitchens look spacious. Apart from that, they are extremely trendy. If you have the option, try and upgrade the handles and knob of your cabinets as well.
Light Fixtures:
To make a statement, many landlords go with loud and pompous light fixtures; this isn't a good idea. Think your light fixtures through, go for a minimal touch that is both easy to maintain and pleasant to look at. Plain and simple fixtures not only look great, but they are also very practical; they cost less and give a chic look to the place.
Backsplash:
There isn't much you can do if you aren't going for a full-fledged renovation plan, but when it comes to the kitchen area, small changes can make a huge change. The most fun part of any kitchen that can make your kitchen look chic and trendy is the backsplash.
When you can do much about the layout, appliances, and a color scheme of your rental property's kitchen, try changing the backsplash of your kitchen to spruce it up. A backsplash is the kitchen wall material that can either cover the whole wall or just pop between the countertops and cabinets. Choose from the hundreds of designs and colors and make an impressive impact. The backsplash is one way of adding color to your otherwise dull kitchen walls.
Conclusion:
The above-mentioned small changes will go a long way and impress your tenants to no end.
If you'd like to talk more about property management, or you need help with Everest Property Management, please contact us at Everest Realty.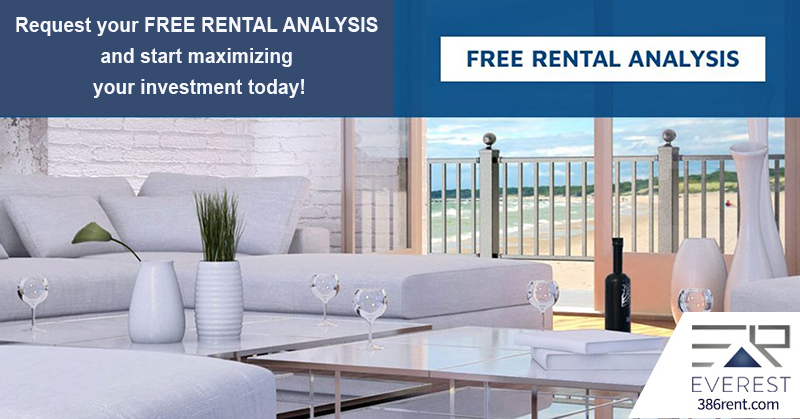 Property Management Service Areas