It is not easy to find real estate investment opportunities. It takes a lot of time and research. Once you find them, you have to analyze if it is worth your investment or not. New investors find the whole process even more tiresome. When you finally make your investment decision, you find that your competitors have already made offers and are in the middle of a deal. The situation is difficult for new investors and they need to find ways to have an advantage over their competitors. In this article, we are discussing the real estate market in the upcoming year in general and what are the profitable investment possibilities, and how you can find investment opportunities ahead of your competitors.
Is real estate investment a good decision right now?
Real estate investment is one of the most lucrative businesses around the world. However, it's important to find profitable opportunities and everyone has a different opinion about that. But most people and real estate experts consider rental properties as the safest type of investment in this market.
Rental Properties
Different factors make rental properties a popular investment. Rental properties are always in demand in every real estate market, which makes them the safe investment choice. Other than that, investors use rental properties as a source of cash flow, only a few go for instant profit and flip properties when they get a better opportunity.
The best way to maximize the profit is to rent out a property for many years, before selling it for a decent profit. New investors can make money this way and use the cash flow to pay loans and debts. Moreover, real estate properties give you security, as you have an asset that you can sell anytime for a profit or use as a primary residence whenever you need.
Real estate investment in 2022
Now we discuss real estate investment in the year 2022 and after that. At the start of the current year, the real estate market started recovering from the disruption caused by the pandemic. After the pandemic, the real estate market experienced an inventory shortage and at the same time demand for second homes increased considerably. These factors lead to an increase in prices, around the world. However, this year property prices are dropping down as demand is decreasing and the market is recovering. Resultantly, now it's very difficult to find affordable and cheap real estate properties. However, opportunities are still there all you need is to discover them.
Tips to find real estate investment properties
Investors need to be very patient to find good opportunities. Planning and analysis of the market are the other important factors. To make some profit in this market, you have to make wise decisions but they should be based on data and analysis. New investors find it a complicated process but these tips will help you.
Strategy Planning: To get the maximum benefit from your real estate investment, you need to plan it properly right from the beginning. Understanding your budget and how much you are ready to Invest without any problem is very important. Consider the possible source of cash which you can use like money lenders or any other rental property. If you are planning to borrow money, know your credit score and look for options accordingly.
Moreover, during the planning, you have to think about the goals you want to achieve as a result of this investment. For instance, how much rental income do you want, and for what duration or what is the profit you need, if you want to flip the property?
If you plan all the above-mentioned things you can find real estate properties quickly. Because if you know your budget and already planned outcomes it narrows down your choices and makes the decision easier.
Devise your rental strategy: As we are considering rental real estate investment as the best strategy so we are focusing on it here. There are two main rental strategies and you have to plan according to them. Firstly, there are short-term rentals like Airbnb and holiday properties and the other option is long-term rental properties. Both types have pros and cons which you need to know before making decisions. Investment for both types is different and so are the outcomes. So, if you plan your strategy in the beginning it will help you to get desired outcomes. Here we discuss the pros and cons of both strategies.
Short-term rentals: Due to online services like Airbnb this strategy is very popular. Travelers and tourists prefer short-term rentals and that makes it attractive for investors.
Advantages
High-profit potential

Frequent adjustment of rental rates to get maximum profits

High demand in peak season resulting in more profit

Easy to manage.
Disadvantage
A lot of laws and regulations are involved

Limitation on number of days per year

Low occupancy rate in low season.

More wear and tear damage.
Long term rentals: It's the most popular strategy around the world because demand for homes is always growing.
Advantages
Rental property can be operated anywhere around the world.

Safe investment and always profitable.

Owner can sell it anytime to make a profit.

Tenants take good care of these properties.
Disadvantages
Laws are usually Cavour tenants.

Rental rates can't be changed frequently.

Rental income is usually lower than short-term rentals.
Use online tools: The last tip to finding good real estate investment opportunities is to use online tools. Skills are important but tools can help to enhance your skills. These tools make the process easier for you. These online tools and software provide updated information about investment opportunities in a particular area or city. They also help you in data analysis and ultimately support your investment decisions. You can find properties according to your budget, preferred location, or other preferences, with just a few clicks. When you find properties quickly, you can plan quickly and it will keep you ahead of your competitors. However, make sure you are using a reliable tool, as you can depend on it for your investment.
If you'd like to talk more about property management, or you need help with Everest Property Management, please contact us at Everest Realty.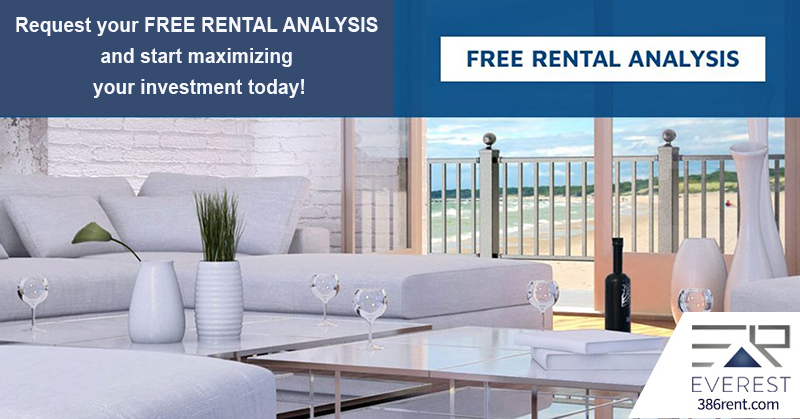 Property Management Service Areas