People want to rent out their properties but finding a tenant is very difficult. People are not interested in your property because you have not prepared it as a rental unit. If you want to use your property as a rental unit, the following steps can help you.
Get information about the rental rules of the community
Many communities are regulated by associations. These associations have rules for rental units. These associations impose some restrictions on rental units, while some associations don't allow rental units at all. So, before starting a rental unit, you need to know local community laws. If you do not follow them, they can charge you a fine as well.
Start with deep cleaning
When you know the rules, and you can rent out your property, start with cleaning. Deep cleaning of your unit will make it more desirable for tenants. Consider carpet cleaning and sofa cleaning as well. When it comes to cleaning, give equal importance to the interior and exterior. If you are offering furnished rental, clean all furniture and appliances too. For exterior cleaning, hiring a pressure washer is a good idea.
Install some more lights
Lights play a vital role to make your property attractive. Bright places give an inviting look and bad light gives a gloomy appearance which no one wants. So, give attention to lights, it's not very expensive to install more lights. Replace dead lights and choose LED lights for efficient energy consumption. Check all light switches, they should be functional. Hire a professional electrician to inspect and fix all electricity-related issues, particularly lights. Keep in mind, natural light is equally important too. So, clean all windows and make sure they allow sunlight to come inside the house. If window glass is blurry or has scratches, replace it too.
Repaint
New paint is like magic for any property. The paint seems old after some time, but a new coat of paint will give it a fresh look. Adding another layer of paint is not the solution. It gives an untidy look and rooms look small. Scaring loose paint is the right way and fill in if there are any holes in walls. After that apply primer and prepare the walls for new paint. Using the same base can save money and time. If the wall is in very bad condition, repair it before repainting.
Do repair and maintenance
No one wants to live in a broken home, so give priority to repair and maintenance tasks. Repairs roofs if there is any leakage and fix broken window glasses. Check shower heads and make sure they properly work. Check everything in the house and repair whatever needs maintenance. Getting help from professional technicians is the right option to save time and get your home ready in a short time.
Check all alarms
Safety is important for everyone, no matter whether they are a landlord or tenant. Check all kinds of alarms on your property. Smoke alarms, carbon monoxide detectors, or security alarms, everything should work properly. If there are security cameras installed, check them too. The safety of the tenant should be your priority and it will make your home more attractive.
Upgrade your property
Time has changed and now people want better living standards. Tenants are also interested in modern fixtures and amenities. So, you need to go upgrade your unit within your budget. You can not change the building but you can renovate it. Adding new appliances to the kitchen will make it more attractive. Similarly, washing machines and dryers also make your unit desirable. Manage a small garden if you have enough space. Similarly, new fixtures in the bathroom can also help. Make changes within your budget and you will see more people will be interested in your house.
Inform your mortgage provider
If you are a new landlord, you have to inform your mortgage provider that you are renting out your property. They should know that the place is no more their primary residence. They have a few requirements, which you need to fulfill. Moreover, every landlord must have insurance. Keep in mind that homeowner's insurance is not applicable if you rent out your property. You need landlord's insurance. It will give your coverage for the damages that tenants cause and reduce the risk associated with renting out your property.
Get help from the manager
When you are done with cleaning and all maintenance jobs, hire a management company or manager for your property. A rental home can be a steady income source but you need to manage it properly. If you are busy in your job or business, getting help from a property manager is a good idea. Moreover, new landlords have no experience in property management, a property manager can solve all their problems. A manager can share your load on everything related to the rental unit. They will prepare a listing and advertise it properly. They will do screening of tenants and do all inspections needed. Moreover, They will take care of all legal requirements too. Once the unit is rented out, They will be responsible for repair and maintenance tasks. Rent collection will also be his job and They will deal with all tenant complaints. If eviction is inevitable, They will manage that as well.
Verdict
Every landlord wants more tenant applications as more candidates means They can choose the best one. The above-mentioned steps will help you to make your unit more attractive and have more tenant applications. You can manage these steps but if you have other things to do you can hire the services of a property manager. However, make sure you hire a professional and experienced manager for your property. They must be aware of the local market and local rental laws. Moreover, They must be reliable and must keep you informed about issues related to tenants. You have to pay them but keep in mind that they will be responsible for the steady flow of income from your rental unit. They will take every responsibility and his fee is completely justified.
If you'd like to talk more about property management, or you need help with Everest Property Management, please contact us at Everest Realty.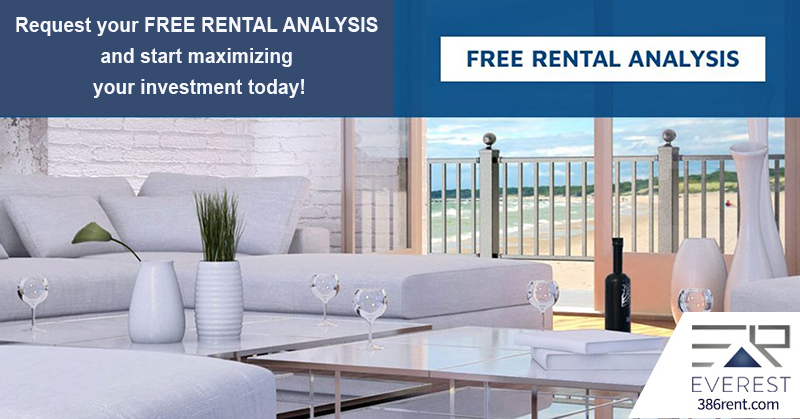 Property Management Service Areas