Owning a piece of real estate is a significant investment, one that can be immensely profitable or incredibly taxing based on a multitude of factors. Among them, the property manager you hire plays a pivotal role. They're not just an employee but a custodian of your valuable asset.
Understanding the Value of a Good Property Manager
Securing the right property manager can elevate the worth of your property and ensure that your investment is not only protected but also flourishing. In contrast, a poor choice can result in endless headaches and financial loss. So, what sets apart an exceptional property manager from an average one?
Essential Qualities of a Stellar Property Manager
Upholding Professionalism

Property managers are the face of your investment. They interact with a diverse range of stakeholders, from tenants to contractors. Whether taking a mild or assertive stance, they must do so with utmost respect and adherence to personal boundaries. Professional demeanor, articulate speech, and appropriate presentation are essential for a competent manager.

Mastering the Art of Patience

Property management isn't without its fair share of challenges. Whether it's dealing with tardy contractors or late rent payments, a patient manager navigates these hurdles with grace, ensuring contentment among all parties.

Balancing Assertiveness

There are moments in property management where patience should be coupled with assertiveness. Whether it's chasing late payments or navigating regulatory challenges, an ideal manager knows when to be firm, yet always remains respectful.

Exemplary Communication Skills

Consistent, clear, and effective communication is the linchpin of successful property management. A top-notch manager must be adept at keeping all stakeholders informed, minimizing potential disputes or misunderstandings.

Swift Responsiveness

Timeliness in addressing issues, queries, or feedback builds trust and fosters healthy relationships. Efficient managers prioritize rapid response times, reflecting their commitment to stellar service.

Organizational Mastery

Multitasking is a daily chore in property management. An effective manager must maintain a keen sense of organization, balancing a myriad of responsibilities without faltering.

Tech-Adaptability

Modern property management is intertwined with technology. Software solutions and cutting-edge tools are continually reshaping the landscape. Thus, an astute manager must not only be familiar with but also enthusiastic about leveraging the latest tech offerings.

An Investment-centric Approach

A stellar manager thinks like an investor. They understand the nuances of the rental market, provide value-add insights, and are proactive in ensuring that properties are priced aptly and maintained impeccably.

Negotiation Proficiency

Collaborating with vendors or contractors often requires negotiation. A savvy manager ensures the property's financial health by securing services at optimal prices without compromising quality.

A Zeal for Continuous Learning

The real estate domain is ever-evolving. To stay ahead, a property manager must be innately curious, constantly updating themselves on market trends, legislations, and more.
Additional Considerations in Your Search
Set Clear Expectations: Open dialogue about your prerequisites ensures that the manager is well-equipped to meet them.

Trust Your Intuition: Your gut feeling can be a powerful ally. If interactions feel insincere or misaligned with your values, delve deeper or reconsider your choices.

Embrace Patience: The quest for the ideal match might be prolonged, but a thoughtful selection ensures a harmonious and fruitful landlord-manager relationship.
In Conclusion: Crafting a Winning Partnership
Your property manager isn't just an employee but a partner in your investment journey. By meticulously vetting their qualifications, expertise, and fit, you lay the groundwork for a partnership that will ensure your property not only thrives but also scales new heights. As the adage goes, "Good things take time." Invest time in selecting your property manager, and the dividends will undoubtedly be rewarding.
If you'd like to talk more about property management, or you need help with Everest Property Management, please contact us at Everest Realty.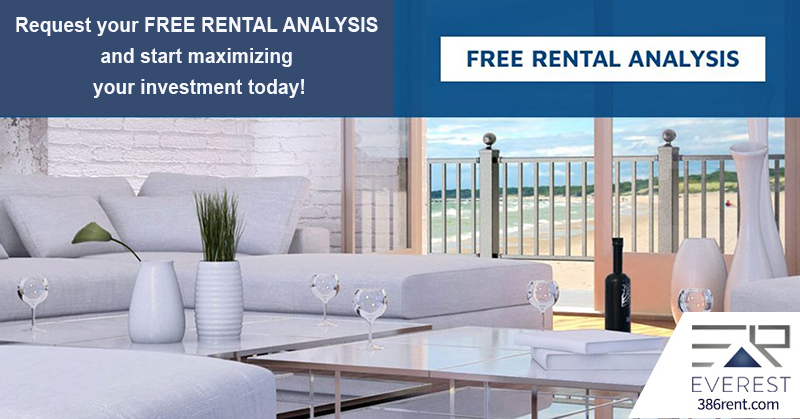 Property Management Service Areas