Short-term rentals are very popular because they offer various advantages. These benefits make them a perfect fit for first-time investors. Investors need a low initial investment if they want to rent an extra room in their house. It's very attractive to have a new source of income without major capital investment. A new investor can start their learning journey with short-term rentals. Moreover, investors can make good money with short-term rentals in a short time. So, people who want a quick return on investment are more attracted to short-term rentals. But like anything else, there are some drawbacks to these rental units. For instance, there is great variation in demand at different times of the year. It affects the occupancy rate and puts the flow of cash at risk.
So, if you are interested in short-term rentals, you need to find the best market. The best market is usually about good location, because when it comes to short-term rentals location is the vital factor. Moreover, you have to take care of the amenities you offer in the rental unit. Add some aesthetic factors too to make your short-term rental more attractive. Keep these factors in mind and decide if short-term rental is the right choice for you.
Short-term rental investment
Short-term rental investment is a popular investment strategy. It involves renting out a residential unit for a short time, usually less than a month. Vacation rentals is the other name used for this investment. Online platforms have played a vital role in its success and now it's popular around the world. Online platforms like Airbnb and many others allow homeowners to offer their homes to travelers and visitors and make a good income. These platforms don't own the properties but their role is to connect owners and visitors. Visitors need a place to stay, no matter whether they are traveling for business, a job, or a holiday. These platforms help them to easily access available places and choose one according to their budget and requirements.
There are no fixed forms for a short-term rental unit, for instance, it can be a small extra room in your house or it can be a big size home. Some people prefer to live in unusual places like cabins. Moreover, the location can also vary. It can be a downtown area of a developed city or a rural area, but there should be sufficient amenities according to location.
Short-term rentals are different from hotel rooms because they offer an environment like a home and that is what visitors prefer. In these units, travelers can cook their food so people with special dietary needs prefer these rentals. However, to keep your unit occupied you need to analyze the market properly and see the features which visitors want. Generally speaking, short-term rental is a good return on investment. Investors can earn well without spending much. After the pandemic demand for short-term rentals is increasing every year, however, you need to be at the appropriate location. Moreover, you need to fulfill legal requirements as well. Proper planning can help you to thrive in the market and earn good profit.
What is the right rental investment strategy for new investors?
For first-time investors, it's hard to decide on a suitable rental investment strategy. They can't decide whether long-term rental is better or short-term rental is good.
When a property is rented out for a long period, it's termed a long-term rental. The renting period is usually six months or more. It is a traditional rental strategy. On the other hand, short-term rental is a modern strategy and is about renting out property for a short period usually for a few days or weeks.
Difference between short-term rental and long-term rentals
These are two different rental investment strategies. The basic difference is the duration of the rental period. Short-term tenants stay for a few days, usually less than a month. But long-term rentals are for a long time usually for six months and more.
Different tenants look for these rentals. Tourists and short-term visitors choose short-term rentals. They are either on business trips or on vacation. So, short-term rentals are successful in those areas which are either business hubs or have other tourist attractions. On the contrary, long-term rentals are suitable for families and couples, who cannot afford to buy their house. For long-term rentals location is important, the vicinity of the school, business center, and access to public transport is important. Moreover, they want amenities that create ease in their daily life.
You need to keep in mind that laws and regulations apply to long-term as well as short-term rentals. Some cities have strict regulations for short-term rentals, and in some cities, they are not allowed to operate. So, get complete information about local rules and regulations, before you start investing in any rental unit.
Which is a better option for new investors?
New investors should start with less risky investments. Short-term rental involves less capital investment, so it can be a good option for first-time investors. Moreover, short-term rental is suitable for those who want to have a side business, other than their job or main business venture. They can learn basic rental lessons while investing in short-term rentals. New investors can learn some basic skills like property management, customer services, and marketing. Later, you can invest in long-term rentals and apply the training you got.
There are various platforms available, where you can list your property. This marketing is free of cost. Some platforms support short-term rentals and provide help if you are facing any management issues. Moreover, short-term rental is a strong market, and according to experts, this will evolve more in the coming years. So, new investors should choose short-term rental as their first investment, it's easy to manage and offers the best return on investment. Less capital investment and better monthly income are possible with short-term rentals if you choose a good location for your unit.
If you'd like to talk more about property management, or you need help with Everest Property Management, please contact us at Everest Realty.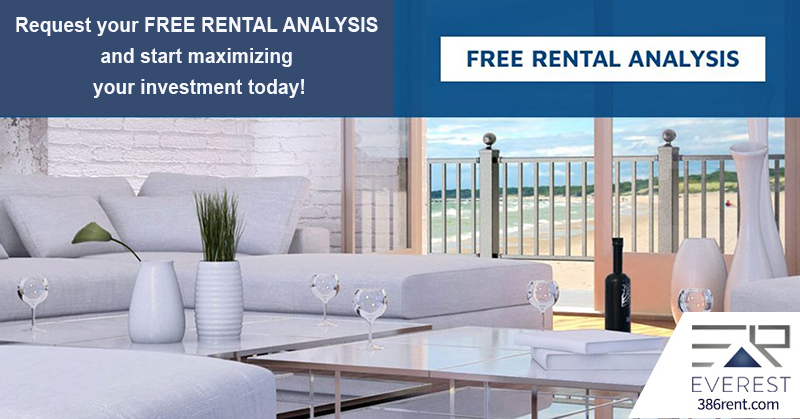 Property Management Service Areas