The year 2022 is different in many ways and single-family housing starts are one of them. In the third quarter of the year, it fell beyond expectations and more decline is expected in coming months. According to a report, in September 2022 single-family housing starts declined, which is the lowest in the last two years. The rate was 4.7%, which is the lowest after 2020. Mortgage rates are very high, so betterment is not expected in the near future. Here we are discussing what single-family housing starts are and how they affect the local residential market.
Single-Family Housing Starts
Single-family housing starts is a tool to measure new residential construction. It is a vital economic indicator too because when new houses are constructed new furniture and home appliances will also be purchased and it will generate a lot of economic activity. Multifamily housing units are also categorized under the same umbrella. Every unit is considered a standalone house. For instance, if a property has 30 units, it will be considered as 30 new housing starts.
Housing starts are vital not only for the US economy but for the US real estate market as well. Not only real estate but construction and banking industries are also related to it. It generates lots of jobs in different sectors and strengthens the income of suppliers and builders. As so many sectors are connected to the housing industry, people are concerned about the development and trends of this market. Some people are talking about a market crash, but there is no chance of a crash in the near future. On the other hand, demand for home construction has reduced to a great extent and according to experts the industry is at risk of collapse.
Factors responsible for the drop in single-family housing starts
Different people have different opinions about the future of the housing market. But this sector of real estate depends on various factors. If you have the basic information about them, you can easily tell which prediction is right. Moreover, if you have basic information, you can make the decision accordingly and save your investment. Single-family housing starts depend on various factors for their decline and advancement. These factors are discussed below.
Competitive housing
When it comes to housing affordability is the first concern, not only for buyers but for investors as well. The pandemic has disrupted the housing market, but it was temporary. The market is emerging back at a faster pace, which is unexpected. Investors sell their houses at low prices, just to stabilize the market. Demand for houses increased during the pandemic. People wanted to buy properties in the suburbs of the city to keep social distance. Buyers were interested in buying new houses which were spacious too. These people were residents of small houses and apartments in cities who wanted to buy large houses in suburban areas. In this situation demand for single-family houses also increased. After the pandemic, builders have a lot of work to do to fulfill the increasing demand for single-family units. Inventory was not sufficient to meet housing demands but it's trying to meet it, slowly.
It also started another trend, high prices of properties. When demand was more and houses were fewer, according to the demand and supply principle, prices of properties increased. The trend Was fast at the end of 2021. Property price at the beginning of 2022 was $380,000 on average and in November same year, it was $480,000. Prices are increasing even now, but at a low pace.
Mortgage rates
Another factor that affects single-family housing starts is the mortgage rates. When inflation increases mortgage rates also increase. Every investor cannot pay all transactions in cash. The majority of investors use mortgages as their financing option when they want to purchase new property. During a pandemic, mortgage rates were low, and investors took advantage to buy new properties. Resultantly, a recovery was observed in the housing market. However, things are changing around the world and now mortgage rates are very high. These high mortgage rates are stopping investors from investing in new properties.
Economic conditions
Interest rates were high in everything from the beginning of 2022. It was expected that mortgage rates would increase by almost 5%, but an international war was not expected. The world is facing a crisis due to war and its affected economies around the globe. Instructions in oil supply were the key factor, around which all economies revolve. Due to a disturbance in supply, oil prices increased and are now all-time high in many countries. High oil prices are affecting all industries. Inflation is increasing around the world and there is no chance of reduction shortly. Economies have to make adjustments at the local level to reduce expenses. For instance, owners are increasing rental rates to meet their expenses and sustain their businesses.
Is 2023 good to invest in real estate?
There is no definite answer to this question because it depends on various factors. Firstly, the financial situation of buyers is important. If you can afford to buy an investment property in the present situation, you can get some good deals. However, it's important to make wise decisions. Secondly, if you are taking a loan, choose your lender carefully. Get information about the present condition of the market. If you want to use it as a rental property, you need to see your options as short-term rentals and long-term rentals and choose the best option. Know the average rental income of an area, occupancy rate, and cash on cash return. These factors affect profit.
Assess your financial situation before any investment decision. Update yourself with the latest market trends, it will help you to adjust according to changing market conditions.
Verdict
It is a fact that single-family starts are dropping at a fast pace, but it's not a discouraging factor for investors. However, you must have a good investment plan and the courage to execute it. Find the properties which give a good return on investment and help you to make a good profit. You can use online platforms to get necessary information but choose a reliable tool.
If you'd like to talk more about property management, or you need help with Everest Property Management, please contact us at Everest Realty.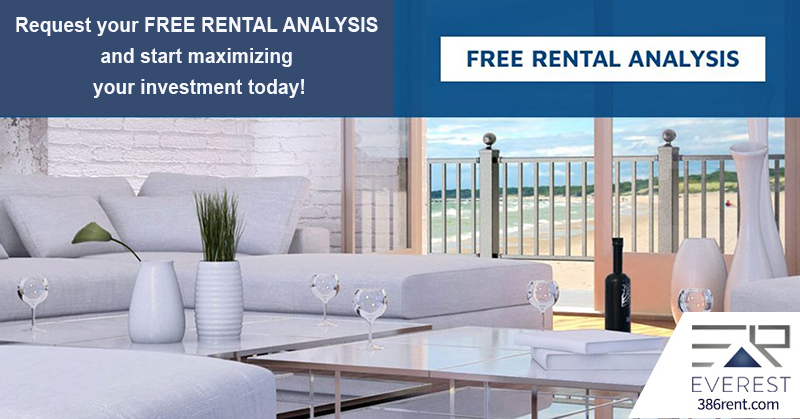 Property Management Service Areas