When we talk about landlords there is a little confusion, finding the right tenant is important and they should be focus to make a good profit? All the property investors know that these two things are closely associated.
The method to make a good profit is to find a good tenant. If they will pay in time your money cycle will continue and to find a good tenant, screening is the right tool. However, many landlords think that screens are associated with different problems and disadvantages. In this article, we have tried our best to burst those myths which stop landlords from doing proper tenant screening. It will help you to understand the right ways of screening without any worry.
Tenant screening is a costly procedure
Screening services are available but when the landlord sees the charges, it seems very expensive. The processing fee for the screening of single-tenants can range from $15 to $70. If a tenant has few applicants the screening procedure will cost them a good fortune.
In some states, landlords are allowed to ask for a fee with the tenant application. The reason is to cover the screening cost and all kinds of background checks. Moreover, there are some platforms available where you can request the tenant to pay for the screening. In this way, there will be no need to ask for the application fee and the tenant will pay the fee if they want to get the house on rent.
Choose the tenant with the highest credit score
When landlords have a few tenant applications, usually they tend to choose the one with the highest credit score. It is considered that a good credit score ensures good handling of finances. It also reflects a responsible person, who will pay the rent well in time. However, experts recommend not to make your decision so quickly. A credit score is not the only criterion to choose your tenant. You need to take some time before you make the final decision.
A tenant having a good credit score is likely to pay his rent and bills on time, but there can be other problems associated with that. He can be a difficult renter to deal with, in spite of his financial stability. They may throw late-night parties, can damage the place, or sometimes these people are difficult to contact even. So being a good tenant and having a good credit score are two different things.
Moreover, some younger applicants have no credit score at all, as they are too young to have a credit history. It doesn't mean that they will be bad tenants. So, credit score or credit history is not a reliable criterion to judge a person's ability to become a good tenant. You can interview all the applicants and consider all the factors to make your final decision.
No one can disagree that the tenant screening process is very important, but at the same time, you have to listen to your gut feeling as well. Calculate all the factors and look at the holistic picture, before you decide.
Tenant screening is not necessary
This is the most dangerous myth about tenant screening. Every landlord understands the importance of tenant screening, but nearly 10% of landlords consider it unnecessary and avoid it altogether. It is very important to understand that your tenants are your business, and no one wants to lose in his business. If you choose not to do a screening, it means you will not check his background. You will not verify the information they provide you during the interview. It means you must be ready for the problems; you might have to face in the future. There can be financial losses as you may have to evict the tenant or bear the problem of unpaid rent for months.
Tenant screening does not 100% guarantee that you will have a good tenant but it will increase your chances to have a good one. Screening is a tool to choose the best available option, so using it is a good idea.
Tenant screening negatively affects renter's credit scores
Some landlords don't choose to screen because they think that it will impact the credit score of tenants. Some tenants also request their landlords not to do the screening for this very reason. It can be true in some cases, but actually, it depends on the type of credit check. There are two types of credit checks, one is called a soft pull and the other is a hard pull.
Hard Pull is done by companies that provide credit cards and mortgage loans. For instance, if a person applies for a new credit card the provider will go for the hard pull. On the other hand, the soft pull is the credit check for the employee and tenants, done by their new employer or the landlord.
So what should a landlord do if the applicant asks not to do a credit check? The landlord should choose the appropriate company for the soft check. In this way, the credit score of the tenant will not be affected and you will be satisfied as well.
Any tenant is better than a vacant unit
Many landlords consider the empty unit the worst thing for their business. The more time it takes to find a tenant; they consider it a waste of money. They want to find the tenant as soon as possible and secure their money stream.
If the rental market is down, landlords want to skip the screening process and they don't even interview the tenants. All they want is a tenant in their house. Moreover, some landlords don't want to deal with the tenant screening process, so they choose the first applicant without any second thought.
It is very important to understand that it can cost you more money in the long run. If you have to evict a tenant, it can cost you rent for two months, on average. Unpaid rent, property damage, and neighbor nuisance can be other problems. So, tenant screening is a must before you choose a tenant. Double-check is always beneficial.
If you'd like to talk more about property management, or you need help with Everest Property Management, please contact us at Everest Realty.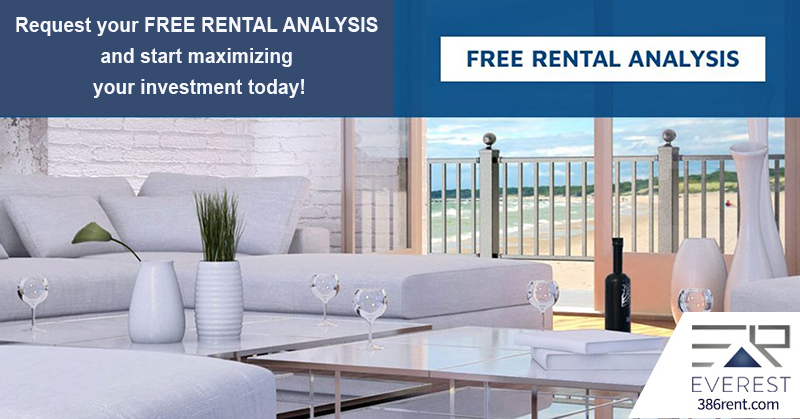 Property Management Service Areas