If you are a landlord, you are very lucky. You have an avenue of passive income, and you can get deposits in your account without any effort. However, being a landlord is not as simple as it seems. You have to get information about many property laws and rules, and you have to do a lot of paperwork. Landlords have to take care of documents and agreements to protect their property and avoid any lawsuit against them. There are different laws and rules in different states, and a landlord must have information about them before he follows these rules.
Documents landlords need
Proper documents are a basic requirement of every business. The same is true for the rental property. If you don't have proper documents, you may end up facing problems. For example, you may need documents regarding management agreements and the recruitment of employees. Other than that, a landlord must have forms or templates for different situations. These forms can be printed lease agreements, rental contracts, termination notices, and acceptance letters. The termination notices can be 30 to 900 days, and acceptance letters can be conditional or unconditional, depending on the situation. The forms may also include pet application forms, move-in, and move-out checklists, and rent increase notices. Besides these notices, you must pay rent or quit notice and eviction notice to send these notifications as soon as a tenant starts causing the problem. Other documents may include rent increase notice, security deposit deduction letter, and lead-based paint disclosure.
What is the best method to create landlord documents?
Proper legal documents are necessary for every landlord, but it's not just about the documents. These documents must have the appropriate language according to the laws. The laws of states specify the information which must be included in different legal documents. Some documents and forms are available on the official websites of the concerned authorities; landlords can access them and download them for the specified purpose. You can also find handbooks which offer the required information. The best method to create forms and documents is to use the official websites containing original forms and other information.
If you want free landlord templates or landlord forms…
Getting the services of an expert is always recommended to check the legal documents related to your rental business. You can find lawyers who deal with landlord and tenant laws and help you prepare all the required documents. Nowadays, many software is available online, which can help you find the forms and documents. You can find some legal companies, who provide these templates online according to your state's guidelines. They can help you to modify these documents according to your requirements. You can add additional clauses and can make amendments within the legal framework. Using these apps and software is very easy. They ask few basic questions about your property and prepare a comprehensive document for your needs. These apps are not very expensive, and you can get discounts as well.
Documents you need to keep for long-term use.
In every business, you have to maintain the record of documents, which is true for rental property business as well. You can keep the record of documents manually, in different files. But now, we have digital platforms available for this purpose. It will be much easier to keep the record if you use appropriate software for this purpose. You can retrieve specific documents even after years. Whether you choose a manual method or software, you have to keep some documents for a long time for legal reasons. You have to keep the tax factor in mind. A lawyer can guide you about the documents you need to keep and the duration after that you can discard them.
Basic documents for landlords
These are some basic documents that every landlord must have
Lease Agreements: lease agreements are important, and you must keep them for the duration of the lease and, in some cases, even after that. This document is proof that the tenant is residing at your property.
Inspection reports: move in and move-out inspections are necessary procedures. You have to make a move-in inspection report about the house's condition before handing it over to the tenant. It must contain pictures, descriptions, and even videos. Similarly, move-out reports are also important to maintain to avoid security deposit deduction issues.
Applications: Different applications are also important for landlords. The applicant must agree to a screening of the tenant, and your application is proof of that. It must have contact information and other screening details. Documents about tenant screening are also very important to keep.
Taxation documents: keep the file of tax documents properly for audit purposes. Again, a professional lawyer can guide you about these documents. But you must keep the receipt of the rent you receive and receipts of the tax you pay.
Other vital Papers
Other than the paper mentioned above, you may need some documents occasionally. These papers can help you in case of any legal issues like eviction disputes.
Written communication: a record of any written communication with the tenant; it can be formal or informal letters, emails, or even messages on the smartphone.
Fax communication: Although the method is almost obsolete now, if there is any fax communication, get that in print and save it for future reference.
Voicemails: Voice mail can also be used as evidence, and you can easily retrieve it from the data.
Phone calls: You can record the phone calls, but you have to keep the state laws in mind if you do that.
Pictures: Pictures of the home before move-in and after move-out are important. They can play a vital role if you file an eviction lawsuit.
These are just a few important documents which you must keep in the record. A well-maintained document record can act as a shield to protect you and your property from many troubles. It is more important for first-time landlords as a part of their learning experience.
If you'd like to talk more about property management, or you need help with Everest Property Management, please contact us at Everest Realty.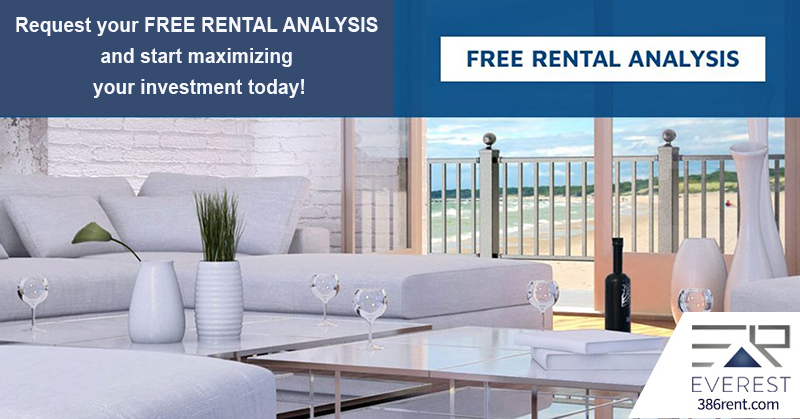 Property Management Service Areas