Many investors choose to invest in multifamily properties; there are various reasons for that. The usual approach is to live in one unit and rent out the rest. The money you make as rent can be used to pay the mortgage. If you choose a duplex, you will not be able to make any profit. On the other hand, if you choose to buy a quadplex, it will be very expensive, so the best option is to buy a triplex.
What is Triplex
A single building with three separate units is called a Triplex. Three residences are under a single roof; either they are built next to each other or stacked on top of each other. If units are stacked, they share the same stairway or elevator, but all units are self-sufficient. Every unit has an independent kitchen, living room, bathrooms, bedrooms, and utility meters.
Small families can buy an individual unit, but property investors buy the multifamily property and rent it out to three different families. The owner can live in one unit and rent out the other two to pay your mortgage and maintenance expenses.
Triplex is a multifamily housing unit, but it gives the living experience which is closest to the single-family house.
Difference between single-family houses and Triplex
The basic difference between a single-family house and a triplex is the common amenities. In a triplex, residents have to share a common roof, pathway, yard, and pool. On the other hand, residents of a single-family house do not share anything with other units.
Single-family home is a residence for one family, and a triplex is a multifamily property with three housing units. In a single-family home, there are no shared walls or roof. The yard and driveway are also exclusive for residents. Entrances for the triplex units are separate, but they have to share other amenities. Triplex owners rent out all three units or reside in one and rent out the rest.
Is triplex a residential property and its commercial
Triplex is a residential property. Many property investors buy triplex with a residential mortgage, which has a low-interest rate as compared to a commercial mortgage. A residential unit having five or more residential units is classified as commercial property.
Advantages of investing in a triplex
Investing in a triplex has many advantages for the owners, which we are discussing here.
A good investment for beginners: if you want to invest in a multi-unit residential building, the triplex is the right choice. You can easily manage renters when they are under one roof. Triplex can be a smooth transition for property managers who are managing single-family homes. All three units share amenities, so it's easy to maintain and repair them. Moreover, when a tenant leaves, you can improve the property and increase the rent. You can renovate individual units, and it can save you money.
Triplex is in high demand: renters refer to triplex as compared to traditional apartments. The reason is more privacy, more indoor and outdoor space, and less noise and distraction. The demand for multifamily homes is always more compared to single-family units.
Renters refer to multi family homes: Small families who want to have a private residential unit but still want to be the art of community refer to living in multifamily homes. Moreover, units in the triplex are affordable for renters as compared to single-family homes. People who want to save money live in these family units.
Triplex qualifies for home loans: Triplex is not a commercial property so you can buy it for residential mortgage rates. You can get a residential loan if you fulfill the basic criteria, but for commercial properties, the criteria are very strict.
Triplex can be owner-occupied property: As the owner of a triplex, you can reside in one unit and rent out the other. The tenant will pay a significant portion of the mortgage. Moreover, you will pay a low down payment as compared to commercial properties. Owner occupant can also enjoy better interest rates.
Tax saving: as a Triplex owner, you can enjoy some tax deductions and depreciation. The repair, maintenance, and utility costs are tax deductible. Tax professionals can guide you better about this aspect.
Vacancy risk is less: When a single-family rental unit is vacant, it's 100% vacant. But if a triplex unit is vacant, it's 33% vacant, and you still have renters. It means you can pay the mortgage even if one unit is not occupied. It ensures cash flow even in difficult situations.
Disadvantages of investing in triplex
Like other things, buying a triplex also has a few disadvantages, which are discussed here.
Triplex is expensive: If you compare triplex with single-family homes, they are expensive. Usually, people don't have enough savings to buy multifamily housing units. Moreover, if you want to take a loan, you may have to pay a high mortgage, and you will be paying huge interest too.
High tenant turnover: people reside in Triplex when they don't have sufficient money. But as soon as they can afford to live in single-family homes, they move out of the triplex. So, the tenant turnover is usually high for multifamily residential units.
Hands-on management: no matter whether tenants live under one roof, you have to take care of their individual needs. Sometimes it becomes very difficult to manage, and you may need a property manager. If you hire a helper, it will be an added expense and economic burden.
Triplex is difficult to find: The number of triplexes in any city is far less compared to single-family houses. So, finding a triplex for investors is not very easy. Most owners live in one unit, so they are not interested in selling the unit.
Buying a triplex has its pros and cons. You can use it as an AIRBNB unit and earn well with short-term rentals. However, in this case, you have to maintain your units in the best possible condition. It is a good investment opportunity for new investors, and if you can find one in a good area, you can have a decent monthly income.
If you'd like to talk more about property management, or you need help with Everest Property Management, please contact us at Everest Realty.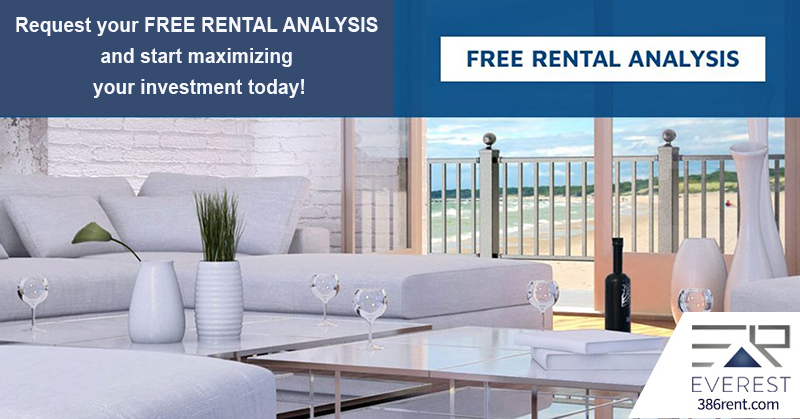 Property Management Service Areas