You need extremely good luck t land yourself an ideal tenant every time you have a vacancy. No one has that kind of luck, so once in our lifetime; we do get stuck with a bad tenant. Renting isn't as easy a career as people think. It's hard, and it takes more guts than anything else. When you are renting out a property, you need to take calculated risks, and even after a lot of thinking and preparation, the tenant is always a gamble.
Renting long term is a lot more different than renting vacation homes for a short stay. Long term means more headaches as well as more damage at the hands of the tenant, if you land yourself a bad one. A lot goes in getting the tenants to your doorstep, and if after all that you find yourself with a bad tenant, it's a huge bummer.
However, what are the signs that the potential tenant is a bad apple? And when do these signs become apparent? Well, the easiest and most straightforward answer to this is at the time of interviewing and screening. Here are a few telltale signs of a bad tenant.
Criminal Background or History:
The security and the safekeeping or your other tenants are of utmost importance. This should be your first priority. So, a complete background check should be at the top of your list. A tenant with a past felony charge isn't something you should take lightly. If they haven't mended their ways, you can face problems like them engaging in illegal activities on your property. And when the time comes, you might be held reliable for turning a blind eye or for not staying vigilant.
So, as a landlord, it's your duty to protect your property against such threats. A thorough screening, as well as a detailed background check, can help you learn a lot about your potential tenants. If they have violent crimes under their belt, like sex offends, drug abuse, and such, it's better to let them go. You are under no obligation to entertain their application.
However, make sure that you are well aware of the state's regulation against discrimination. Every state has it's only laws against discrimination of ex-cons. Make sure you read upon those laws as well as talk to a professional if you aren't aware of the said laws. A little homework will keep you from making a big mistake.
Credit Score:
Now another red flag is the bad credit score, and it's the primary concern for any landlord. Because the whole point of the rental business is to generate ROI and you can't have that unless your tenants pay you on time. Payment delays can are indicated on the credit score. A bad credit score is a significant sign that the tenants aren't reliable enough to make on-time payments every month. Your tenants can have a high paying job, but he can also have a debt that may keep him from making proper payments every month. So, a background check, as well as a credit check, is a must. As a landlord, you are allowed by the law to make such checks, and if someone is reluctant to comply, it's pretty evident that they are keeping something from you.
The credit score limit is between 300 and 850, reject anyone who has a credit score under 600. Your perfect tenant lies somewhere between 700 and 800.
Along with the credit score, you should also check out the credit report. This report is in four parts:
Identifying information
Credit history
Public records
Inquiries
Public records, as well as credit history, are two parts that tell you about both the financial condition as well as the reputation of the tenant in the society. Debts, court judgments, bankruptcies, loans, as well as mortgages are all reflected in these two categories.
Evictions:
How, why, and how was the tenant evicted from their past tenancy says a lot about them. Most of the time, a forceful removal is reflected on the credit report. Still, there have been several cases when the previous property managers didn't report the delinquent tenant, so there is no blimp on their credit report. In such instances asking for reference as well as recommendations will help you know about the past evictions of your potential tenants. Common evictions that you should inquire about are property damage, illegal practices as well as rude behavior and late payments. Always ask the last landlord they will give you a full report on your potential tenant without being biased.
Employment History:
Let's get to the part that concerns all the landlords, the employment history. Make sure that your potential tenant holds a proper as well as a reliable job that pays enough to take care of the rent payment comfortably. If the tenant is working hard to make ends meet, he will have a hard time paying rent on time every month.
If your tenant has a history of irregular or fragmented employment, he isn't a very reliable person to take upon as a tenant. Never take upon a tenant who can't hold on to his job or has a steady job or income, or else in a couple of months, you will be forced to find yet another tenant and go through the motions again. Finding tenants isn't an easy job, its time consuming as well as stressful, so make sure you nail it the first time around.
Dishonest:
The easiest, as well as the most obvious red flag, is lying. Everything that comes out of the mouth of the tenant you are interviewing can be double-checked, so you will know whether they are lying or not. A lying tenant isn't only a nuisance; he or she can also be dangerous. Many tenants lie, thinking that it's just a stupid white lie, but don't fall for that. A lie is a lie; there is no point in discussing or arguing how big or small it was.
Bottom Line:
If there is even the slightest indication that the tenant has something to hide, leave them be and move to the send applicant. Rest assured, your vigilant screening will result in an ideal match.
If you'd like to talk more about property management, or you need help with Everest Property Management, please contact us at Everest Realty.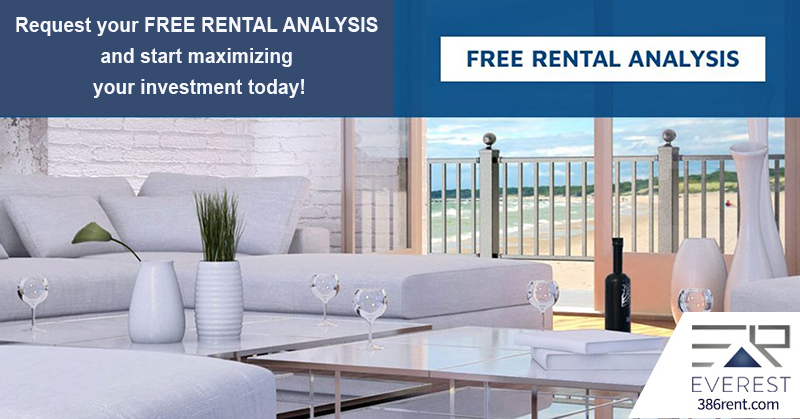 Property Management Service Areas