When we talk about housing units, the condominium is considered the best choice for rental purposes. It is affordable for single families, and real estate investors also consider it a great opportunity. Whether you want to buy a condo for your family or investment, you need to understand some basic things about condo buying.
Proper maintenance of condo complex
Proper maintenance of the condominium complex is very important. Usually, all the owners of condos pay a fee every month for the cleaning and maintenance activities of the complex. The gym, swimming pool, and other common facilities are also included in this fee. There are different signs of maintenance that you must observe before buying the condo. For instance, floors should be regularly cleaned, there should be no garbage in common areas, and lighting fixtures clean.
Moreover, exterior spaces should also be maintained. Proper lighting in the parking area is also vital. The building should have a clean and beautiful look. There should be no signs of wear and tear. These things will help you to understand if the building is properly maintained or not.
If there is no proper maintenance, either resident are not paying monthly charges or the responsible people are doing it properly. Misuse of the fee is also a problem in some cases. Proper maintenance is important not only for the owners but also for the investors. Investors should avoid buying those properties which need immediate repair.
Design and construction of the building
The design of the building is very important if you are thinking about buying a condo. Some buildings show a violation of building codes, and they are not safe to live in, even they are newly built. Buying condos in such buildings should always be avoided. The age of the building structure also matters. Older buildings have older HVAC systems, electricity wires and drainage pipes. So the condo you are buying may need to replace any of these or all of these. Moreover, the older systems may not work properly, and you may find out that the heating and cooling system is not working, or the drainage system is blocked.
So, ideally, you should do a complete inspection of the unit before buying. The inspector can guide you about the building code violation, if any, and point out the potential problems. Financial security and life safety both are important. The same is true for the investors too. Investors should also check the safety of building according to building laws. Once you buy the unit, dealing with all these issues will be your problem. Some problems can be hard to fix.
Neighbors must pay a maintenance fee.
When you plan to buy a condo, you have the right to check the account of the Home Owners Association, which is commonly referred to as HOA. These charges are used for the overall maintenance and cleaning of the building. This is a monthly fee, which every resident of a building pays. Check the record before buying a condo. The accounts will show the amount collected every month and how much is spent on cleaning and other needs. You can get an idea about the money required to upkeep the building. You can notice which residents are paying these monthly charges and not paying them regularly. If some residents are not paying this fee, they are either irresponsible or not satisfied with the service. This is a very important factor to consider. If the service is bad, you may not be able to live peacefully. If you want to rent out the condo, no one will be ready to move in due to bad service. The reselling of such properties is also difficult. So, consider this factor very carefully.
Proper installations
Inspect the condo before you plan to buy it. Inspect minute details about installations. The walls should be properly insulated for peaceful living. Otherwise, there will be a lot of neighborhood noise. For this purpose, you can visit the unit during busy hours and see if it's noisy or quiet inside. If you are an investor, you should be keen on these issues. You may need to fix these problems once you buy the condo. Your renters can complain about noise, and renovation can be very costly.
Adequate parking area
This is also a big cause of concern for a condo purchase. If the parking spaces are less than the number of residents, this can be a problem. If you do not get parking space, you may park your vehicle at an unsafe place like the street. The parking place can be away from the building, and you may have to walk to get to your condo. Some buildings have no parking, which becomes a big problem for the residents. Before buying a condo, please find out about the parking space and its safety. The parking area should be properly lit at night for the safety of vehicles and drivers. If the parking lot is damaged or there are cracks in the area, it can damage your vehicle, and parking will be difficult. If you are an investor, you cannot repair the parking area; it will be very expensive. If there is no parking available, it will be hard to find a buyer for this unit.
Buy from a condo expert property agent.
Property agents usually deal in all kinds of properties, but there are experts in every field. So, buy a condo from an agent who has experience buying and selling condos. A single house dealer may not know about the necessary details for a condo. An expert will provide you with the right information to satisfy all your answers. So, find a specialized condo expert.
Verdict
If you want to buy a condo, don't make a hasty decision. Consider maintenance, design of building and details like installations and parking. The building must follow the building codes and should be clean and presentable. Whether you are an investor or buying a condo for your family, these things are vital for everyone.
If you'd like to talk more about property management, or you need help with Everest Property Management, please contact us at Everest Realty.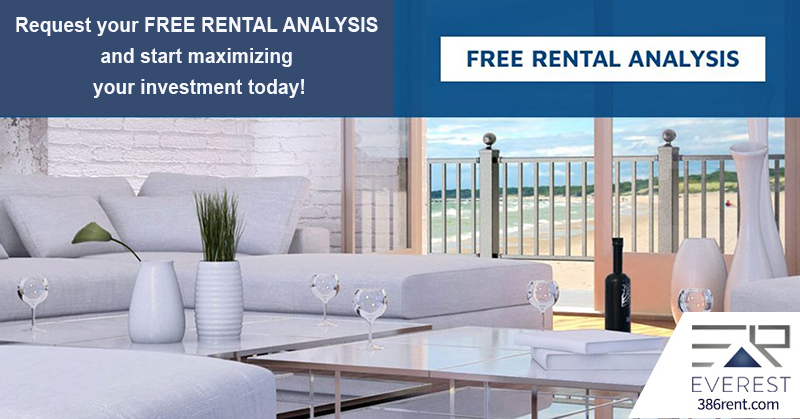 Property Management Service Areas