When we talk about selling a house, it should be in good condition if you want to sell it with a good profit margin. However, if a house has foundation problems, can we sell it? It's a big question because the buyer can find out about the problem during the inspection and there will be problems for you. Here we are discussing the issue and how you can sell a house with foundation problems.
Why is the foundation problem so serious?
Repairing foundations is a great problem, and that is why selling such a house is very difficult. Foundation problems are the biggest cause of incomplete property deals. If the house has foundation problems, there are chances that you will not get any buyer, or you will get very less amount, far less than your expectations.
Should sellers reveal foundation problems?
In the United States, it is the law to reveal foundation problems for the sellers. If it is not compulsion by law, experts say sellers must reveal such issues. If you do not tell, the property inspector will find out about it. So, it's better to reveal such issues in the best possible way.
Should the seller tell about those problems which he has fixed?
There is no need to mention those problems you have already repaired, either about foundations or any other part of the structure. Good quality repairs last long, and if you have warranty certificates, you can show them to the owner too. You can appoint a foundation engineer who can evaluate the foundation and make an inspection report before adding your home to the listing.
Repairing foundation or not doing anything about it? Which is more appropriate?
There are different scenarios in both cases. If you want to sell your house without any repair, you will hurry to sell the house. You may not have money to fix the problem, as repairing is very expensive these days.
However, if it is possible, repair the foundation before listing your house. If you do not repair the problem, buyers think it is such a big problem that sellers do not want to address, so they don't consider buying such houses. People who want to buy a house for investment can buy houses with a foundation problem, but they are not ready to pay the price you want. They will pay significantly low money for the house. So, before listing your house, do an investigation and find out how much money will be spent on repairs.
If you want to sell your house without repairing
It means you want to sell the property as it is; you will not do any repairs or make any changes. If you cannot afford to make repair selling it without repair is the only option. Moreover, if repairing will not add value to the house, selling without repair is the best option. When you decide to sell without repair, two options are there for you. Firstly, list the house and contact a property agent to find a buyer for you. Secondly, you can sell to a corporation, which buys properties and pay cash amount. These organizations make deals. However, they pay a very low price as compared to the market value of the house. In both cases, you will get low price than you expect.
Is repairing important before selling?
You have every right to list your house in any condition you want. If you plan to repair the house, finish it before listing your house. If you have repaired the house, you will be in strong condition to ask for the money you want.
You can delay the repairing activities in some cases, for instance, if you cannot afford to repair. You can sell the house and repair it with the first installment you get. You can delay repairs if your house is at such a place that it is in high demand. People will be ready to buy problematic houses at these places.
Can filling cosmetic cracks will help?
If cracks are noticeable, you can fill them for esthetic value. It is not very expensive and takes a little time. So, if you fix them, the potential seller will not notice them, and you can get a good profit.
The repairing cost depends on the nature of the damage and the type of repair it requires. For basic foundation repairs, you may need nearly $ 4000 to $ 5000. Charges of foundation inspection should also be added, which can be $ 300 to $ 1,000.
Is foundation repaired is covered by insurance companies?
No, usually, insurance companies do not cover the foundation damage. Structural issues develop with time. You can ask your agent and ask about the insurance policy.
How to deal with foundation repairs?
A lot of financing choices are available for homeowners. You can choose the best option based on factors like your credit score, repair expenses and time required for repair and sale.
If foundation issues reveal during the house inspection
It's better to reveal the problems yourself. However, if buyers find out about them during the inspection, you can make yourself clear. You can ask to call a structural expert to know about the extent of the damage. However, he may ask you to negotiate the price of the house.
After the inspection buyer submits a new offer, or he may ask you to do the repairs first. However, if the buyer does not notice the damage and signs the contract, you must compensate for the repairing loss. Try to look at the situation from a buyer's point of view, making it easier for you to decide.
Conclusion
If the house has foundation problems, you have two options to sell it. Repair it before listing the property and sell it without any repair. The choice of any of these options depends on your financial conditions. However, repairing before selling is the best choice if you want to get a good profit.
If you'd like to talk more about property management, or you need help with Everest Property Management, please contact us at Everest Realty.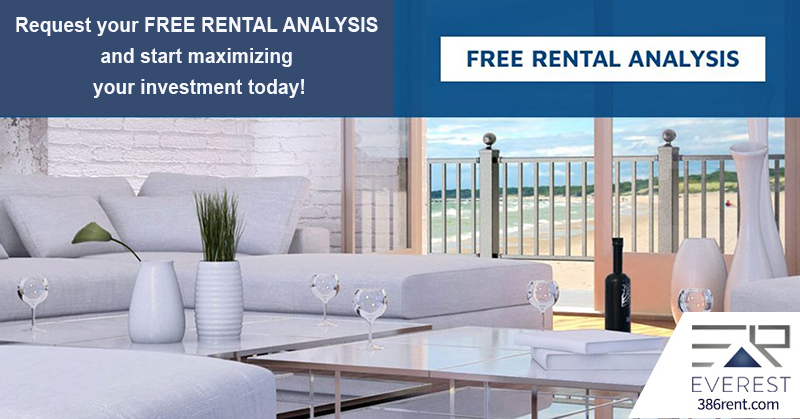 Property Management Service Areas