Everyone wants to reduce the load of manual tasks. The same is true for the rental business. Rental business owners have a lot to do. But if your try automation, you can enjoy many advantages and get assistance in many ways. Let's see how automation can help you.
Advantages of computerizing rental tasks
Here we are discussing a few advantages of automation.
Save your time: If you are a property manager, you can save a lot of your time by automating daily tasks. You can use the time to grow your business or get some free time to relax.
Save money: Owners can save the salaries of management staff by automating rental tasks. They can easily manage their rental units without any assistance. There will be no need to do typical data entry, but software can take care of all the labor-intensive jobs. You have to invest in buying the computer system and software; this investment can save your money and make your work a lot easier.
Precision: Errors are common when humans do data entry, but you can do the job more precisely if you use the software. It is also useful when we talk about audits and taxes. There will be no need to worry when everything is in place already.
Reputation: Automation helps to contact tenants and clients at the right time. Good communication is the key to success for the rental business. It improves your reputation and brings monetary benefits as well.
Hands-on data: Once you automate your business, you will aces data on your smart devices. It will help you to respond to immediate needs. This aspect of automation will make your work easier and save you money.
What are the features you should look for in an automation system?
Software is available for different tasks. You can also use online tools to help you. However, sometimes it isn't easy to use different tools for different tasks. It would help if you had a single software or tool, which you can use for all the rental business-related jobs. Various options are available, but it becomes difficult to choose the right one. Here are some features which you will need for managing your business. If the software has these features, you can choose it as your automation tool.
Bookkeeping and account management
The most time-consuming task for homeowners and property managers is data entry. The software can make things easier for you. Select the software where you have to enter the data just once, and it can link all the records of that rental unit. You can easily link them with related bank accounts too. Some software also generates invoices automatically, making things simpler. You can automate tasks according to your convenience; rental payments, outgoing transactions, and other payments can also be automated. However, you have to make sure that your profiles and categories are accurately entered in the first place.
Rental payment automation
Good software should allow you to automate your rental payments, particularly if you are receiving them online. Your tenants may be paying their rent through bank transfers or credit cards. You can set up a system for that, and if they don't pay the rent till a fixed date, an automated reminder can also be generated. Online payments are a safer method than handling cash for homeowners and renters.
The software will update the account automatically when the payment is received in your account. There will be no need for manual data entry. It will save a lot of your time, as the work is done automatically and accurately. Tenants will also feel convenient if they have the option to pay online. Its time is saving for them too.
Tenant screening automation
Rental automation is not limited to bookkeeping and accounts only. You can link your new rental online applications with this software. The application fee will be deposited into your bank account automatically. The application status will also be shown as pending or reviewed, making things easier for you if you have a big team with dedicated responsibilities. The software should forward the applications to the concerned person for further action.
Rental listing is also a time-consuming task for the owners. The software you select must have the feature to post your units to listings automatically. It would help if you created a rental listing, and a few clicks should be enough to post it to different listing websites and online portals.
The software will make everything right, from receiving applications to preparing screening reports. Moreover, all the work will be done quickly and without much effort.
Automated lease generation and renewal
Once you have selected the right tenant, the software should help you to generate lease forms and send them to selected tenants. Similarly, the software should also allow you to do lease renewal automatically. Other agreements like rental and property management agreements can also be automated using these tools.
You should add the complete details of the tenants when you connect them to your software. The accurate entry of details will do the rest of the job accurately. The reminders and renewals will be sent well in time.
Property maintenance reminders
You can prioritize your work order according to your convenience. Tenants can request the maintenance and repair tasks on the portal dedicated to this job. You should link it with your software and get the request immediately. If you have a maintenance manager, the request will be forwarded to them automatically, reducing your workload. Moreover, you can also set inspection reminders, helping you do all the things in time.
These are just a few features that you should look at when selecting the right software for your needs. Automation will make your work easier and quicker. You will do more work in less time, and there will be no delay in the routine tasks. Moreover, efficiency of your work will improve and you will have all the data of tenants on your fingertips. Tenants will feel comfortable and will be ready to stay in your home for long.
If you'd like to talk more about property management, or you need help with Everest Property Management, please contact us at Everest Realty.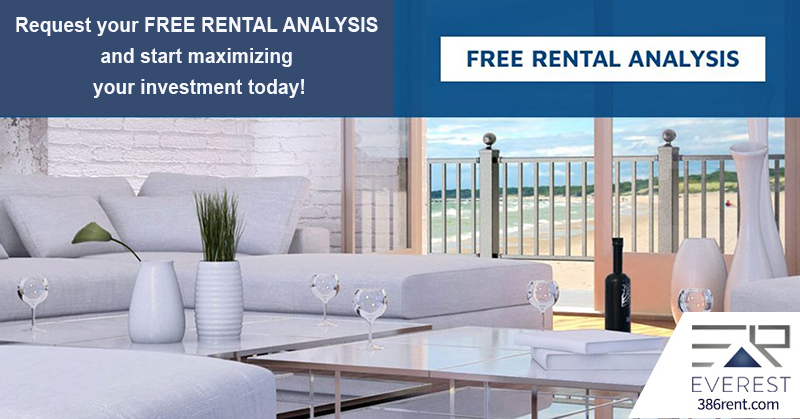 Property Management Service Areas