Property management takes more guts and experience than formal education. It's a game of skills and knowledge more than anything else. If you are looking for mistakes to avoid while managing your property successfully, you have come to the right place. Following are the common mistakes that landlords make and suffer consequences.
Not Recognizing the Importance of Marketing:
The one thing that many landlords don't give enough credit to is marketing. Did you know that marketing, above all, is one step that can make or break your property management career? It's the foolproof way of attracting most elite tenants and landing long-standing contracts.
Many landlords have full confidence on the property, and they think that's enough to attract tenants, however, no matter how well maintained or well cared your property is, you still need marketing to let people know it's up for grabs. Get a quick education on how to properly list your property and how to get the word around. The detailing in your listing, i.e. the photos, tile as well as the description matters more than anything.
Sticking To A Fixed Rate:
Most landlords lack flexibility; you need to go with the flow. There is nothing wrong in sticking to a fixed rate, but you can gain a lot more if you keep your prices a little flexible. Being a smart landlord is all about foreseeing the market trends and adjusting your rate according to that. When the market is slow, offer discount offers, charge higher when it seasonal holidays and when the market is hot. This keeps the vacancy rate low, and occupancy rate high.
Treating Your Job As A Landlord As Part-Time:
So, you may have started managing your rental as a part-time thing, but considering this is a side business is the biggest mistake of any landlord. Being a landlord is a full-time job that demands attention, education, skills as well as a lot of patience. You can't be a successful landlord if you keep regarding your property management as a passive side business. Give it your full attention and make it your priority, and you will experience a mark difference in your ROI.
Maintenance Expense:
Landlords are expected to keep the property in check all the time; however, most of them are reluctant to calculate the maintenance expense. Keeping in check every minor and major repair and renovation will help you calculate your maintenance expense to dot. These expenses are an inevitable part of any rental property; hence you can never underestimate them. Keep aside a respectable amount to take care of any emergency expense so that you never have to struggle for funds in a time of need.
Hiring Managing Companies:
Well, let's start with the fact that when you hire a managing company, you are keeping yourself away from gaining crucial experience. Since the company is taking care of everything, you never get to know how to handle angry calls from neighbors or tackle emergency maintenance situations.
Apart from that, most companies are more excited about notable complexes or clients who have multiple units to take care off instead of smaller properties, so if you aren't in the big leagues, they might not treat you as a priority.
Rental Property Isn't Your Home:
Many a time, the landlord makes the mistake of treating their rental property as their own home. It isn't; it's your business, a place that you earn from, so it's never a good thing to treat your place of work as your home.
When decorating your rental, think from the perspective of the tenants, rather than dominating the place with what you like. Try neutral colors and subtle decor that will be popular with almost all your potential tenants.
The Awkward Tenant Interview:
Interviewing your tenant is the best thing you can do to get to know your tenant; it also helps you assume the right things about the tenant and helps you select the best one. However, you need to think your questions through, and also be polite and tolerant while interviewing the potential tenants. You cannot turn tenants down based on color, race, gender as well as religion. According to the Fair Housing Act, it's a big no and illegal to do so.
Seeking Advice Irrelevant People:
Real estate is just like any other kind of business; so, always take advice from people who know about the trends and workings of the said business. Seeking advice from friends and family who have no inkling of the real estate business isn't a good idea, or a practical one. If you have any doubts or issues regarding the real estate business or your rental property seek out professionals who know the ins and outs of the real estate market and can help you without being biased.
Background Checks:
Every step from interviewing to signing the leasing agreement is important. Tenant screening, interviewing as well as a background check, all are extremely important, and none of that can be skipped. Selecting tenants only because you liked them or on according to you preference isn't practical and may not work well for you in the future. So, the most practical approach would be to do a thorough tenant screening as well as a credit and background check. A background check lets you know that your potential tenant is a reliable and responsible person.
Depending on Verbal Agreements:
The time for verbal agreements is long gone, in the modern world if it's not written, it never happened. So, if you are a mature and professional landlord, depending on a verbal agreement is a rookie move that may not pan out right for you.
As a result of verbal agreements, you may face problems when it comes to security deposits, rent payments, as well as owning up to maintenance costs. And because there is no written contract, you will have a hard time proving anything that was agreed earlier. So, cover all the clauses in a written agreement.
Bottom Line:
Before learning from your own mistakes, learn from the mistakes of other landlords. This will keep you from taking impractical steps and make more mature decisions.
If you'd like to talk more about property management, or you need help with Everest Property Management, please contact us at Everest Realty.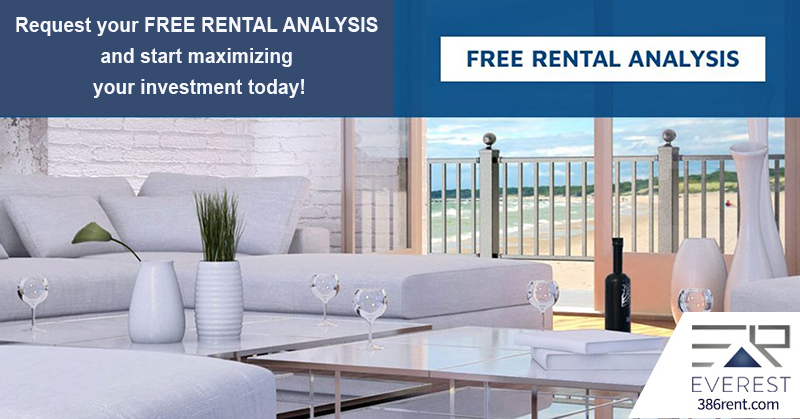 Property Management Service Areas