As landlords, you are very much invested in your property, but tenants are like seasons they come and go. So, you can always be sure whether they will take care of your rental property or not. Tenant screening is one way of knowing a little about the tenant and checking them out. However, you should always double-check and see if the tenants are worth letting in or not. The best way to do that is to ask your tenant a few questions. Yes! We are talking about taking your tenant's interview, a one on one talk will clarify a lot of things, and you will be able to judge your potential tenant as well.
An interview will not only help to see whether the tenant is a responsible individual or not; it will also help you gauge whether the lease will be a short term one or a long term one. Take inspiration from the following reference questions; these are enough to keep your tenants on his toes and portray you as a responsible landlord, but do try to avoid discrimination.
Reference Questions for Tenants:
Why Are You Viewing New Properties?
This may be the first question of the lot, but it's a very important one, listen to the answer very carefully, reasons for finding a new property to lease are significant. The most common reasons are, they are shifting to a new city, they got a new job, they are thinking of a scene change, or they need better space or to upgrade their living standards.
Do They Come With Recommendations?
Recommendations and references are extremely important; ask if the last landlord can vouch for them. If your potential tenants were ethical and responsible for the last rental property, the previous landlord would not hesitate to put in a good word. But if they come up with long exploitation and reasons why the previous landlord won't recommend, do know that they have something to hide. Just make sure you run a thorough background check on this particular tenant yourself to avoid any issues in the future.
When Do They Plan To Move In?
The more eager a tenant is to move, the fishier it is because typically tenants need to serve a 30-day notice before moving out. If they are willing to move in the next day, they might not be very responsible people. You should double-check where they were previously renting and why they are leaving in such a hurry. There might be innocent reasons like a pay cut, change of location city, or even splitting. However, if there isn't a solid answer to this, you better move on to your next reliable tenant.
Salary Per Month?
Don't hesitate when it comes to asking about money matters. They will need to pay the rent on time, and you have all the right to ask about their salaries as well as loans and debts. The monthly income or salary of your tenant should be least two and a half times bigger than the rent you are charging, or else they will have a hard time paying it on time or paying it altogether.
If the monthly rent is around $2000, the tenant should be earning $4500 or more to pay rent comfortably. You wouldn't want to get stuck with delayed rent payments or chase the tenant every month to pay the rent. While screening, you should run a credit check and see for loans, if they are deep in debt, you can always turn them down.
Security Deposit And 1st Month's Rent In Advance:
Toughen up when asking about the payments and money matters, this is what matters the most when it comes to renting out properties. To make sure your tenant will comfortably pay the rent every month, ask them to put forward the first month's rent as well as the security deposit in advance. If they have a stable income, they won't shy away from this demand, as its regular practice. If your tenant is insisting that he will pay a small sum of money every week or if he is reluctant to pay the pet and security deposits, know that this will become a regular practice with rent payments as well. Never give such favors, or you will get stuck with a tenant who is hard to chase, always late with payments, and full of excuses.
Security deposit protects your property against damage, so make sure you don't let that go at any cost. If the tenant leaves your property with brother furniture and stuff, you will be able to compensate it through security deposit.
Have They Ever Been Served With Eviction Notice?
Eviction is yet another question you shouldn't hesitate to ask. This is a question that you should ask directly as well as boldly. Honest tenants will tell you if they have an eviction history, and they will also tell you honestly the reason for eviction as well. Eviction isn't always the fault of the tenant. Credit reports, as well as background checks, are two things that tell you a lot about the tenants.
Inquire About Renter's Insurance As Well:
Most renters are aware that any kind of damage, whether intentionally or unintentionally incurred by the tenant, is the responsibility of the tenant. So, make sure they know about this and have renter's insurance. Prefer tenants who have renter's insurance over the ones that don't.
Lifestyle:
Ask the tenants about their lifestyle casually; this question plays a very important role. This will tell you to have the good and bad habits of the tenants, how much they entertain, how much they go out when they come in at night. Whether they smoke or drink, party a lot of less, comes under this question. All this is crucial information that tells you whether the tenant is likely to follow your rules or not.
Bottom Line:
You can now compare the answers and your screening report and select your best candidate.
If you'd like to talk more about property management, or you need help with Everest Property Management, please contact us at Everest Realty.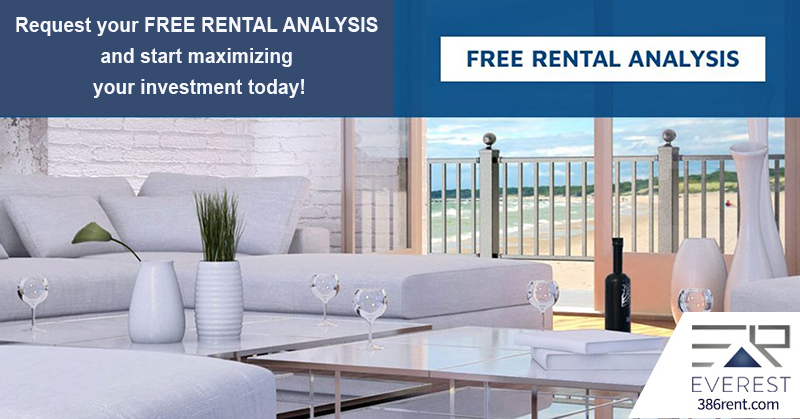 Property Management Service Areas