You can easily find investors around you who believe in doing everything without any helping hand. They scrutinize appropriate property, get involved in repair and maintenance, and do all the paperwork themselves. They do all this just because they want to save money. Hiring a specialist for each task demands money, and they believe more in saving money than earning money.
However, if you have established yourself now, you can earn more by investing your time now. You are well aware of marketing trends, and if you spend some time analyzing the current market trends, you can invest at the right place at the right time. For this, you may need some helping hand, who can help you with routine tasks. No matter the niche of your investment, it can be long-term rental investment, house flipping, or commercial places investment, but all investors have to delegate duties to the staff at some point in time. Outsourcing can help you to have more time to spend on better things.
Hire general contractors
Generally, investors do all the repair and maintenance of their real estate properties themselves. These tasks offer a great learning experience to the newcomers in this field. However, with time you will realize that it's very time-consuming and sometimes can be dangerous too. For the new investors, it's great to do these little jobs themselves, as it will give them an idea about the costs of different materials and get information about the timeline of different tasks. Moreover, they can also get a clear idea about how much labor will be involved for a particular task. But once you have the experience of one home, you can hire a general contractor for these jobs. Contractors have the experience and information about these, and they can give you an estimation of expenses. On the other hand, if they spend more than the allocated budget, they will be bound to give a clear explanation.
Appoint a coordinator
Real estate management is not about a single person. If you have hired a general contractor, they can share your burden, but may not handle all the tasks. For instance, home maintenance involves electrical systems, plumbing, cleaners, etc. Sometimes you will need professional and licensed workers for certain jobs. Sometimes general contractors can find these technicians for you, but usually, you have to find them. Finding these technicians and then coordinating them for their respective jobs will not be easy. If you appoint a coordinator, they can manage all the workers without compromising on the quality of work. You can find an ex – contractor who has contacts in the industry and is aware of the responsibilities associated with this job.
Employ a property manager
If you have more than one properties managing them will take a lot of your time. You have to be there for very little things like unclogging a toilet and fixing a dryer on the weekend. According to a survey, maintenance and repair tasks are the biggest sources of stress for property owners. If you employ a property manager to see issues related to your properties, you will get rid of a headache. However, it can cost you as property managers ask for some percentage of the rent. But the workload the share is worth the money. You can ask your friends and family if they can refer a reliable property manager. You can find one yourself too; he should be communicative, have relevant experience, and be efficient enough to handle the job. Ask for some basic accounting skills as well. Discuss his charges before signing the contract; his job responsibilities should be clear to him.
Hire someone to show properties
When you have to get new tenants for your home, the first person who comes in can be the next tenant. But sometimes, things are not simple. You may need to show your property again and again, and that is very time-consuming. Property managers can do this job, but if he is managing many properties, it will be difficult for him too. Instead, you can hire someone to show the properties to potential tenants. A person looking for a part-time job will be willing to do this job. If your house has smart keyless locks or electronic lockboxes, you can ask the tenants to visit the house and let you know if they like it or not.
Real estate hunter
Most investors search through the streets for the "For Sale' boards, and almost every investor starts his business this way. However, if you have established your business now, you can hire a property agent who can help you find good properties. Hire local agents who are well aware of the local market, emerging real estate areas and the value of different properties in different city areas. They can inform you about the potentially strong properties hitting the market, and you can grab the opportunity quickly. Moreover, you can build a strong relationship with these agents and ask for a discount or decrease in their commission.
Engage a legal
You need to take care of the legal aspects of your investment too. A lot of paperwork is involved; no matter you are flipping the house or just buying a property. Different kinds of legal papers are associated with rental units as well. For example, you need to fill closing papers properly, and you cannot overlook disclosure. Moreover, you need to send notices to the tenants, and sometimes you have to ask for permission from some government department. The solution to all these problems is to hire a lawyer. Paying a lawyer fee can save a lot of your money, and you will also have peace of mind.
Hiring these professionals can share a lot of your load, and you can have peace of mind to think about new ideas of property investment. However, make sure you hire reliable and competent staff, inexperience people can increase your difficulties. A good employ is also an asset!
If you'd like to talk more about property management, or you need help with Everest Property Management, please contact us at Everest Realty.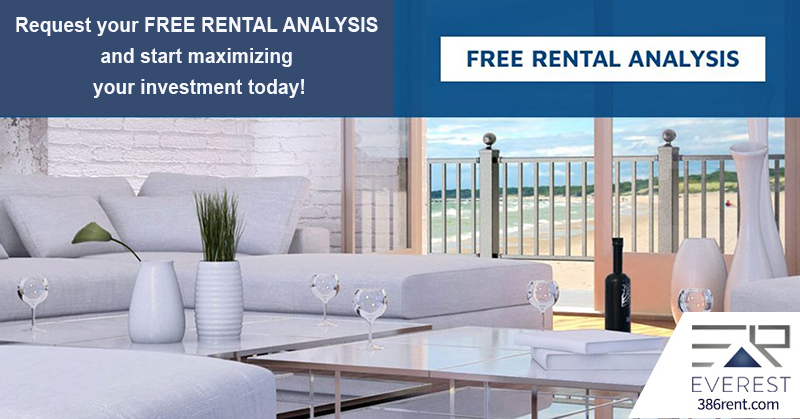 Property Management Service Areas