When we talk about real estate, everyone has a different point of view. Some people want the best properties and invest in them to sell at the best price. On the other hand, some investors want a good monthly return for their investment. If you want a good monthly income, you can choose a multiplex apartment. They give a good return every month. Multiplex has a wide range of living units, which you can rent out at a lower upfront payment.
On the other hand, individual units have high upfront demand, so sometimes, it is difficult to get renters for them. Moreover, cinema is easier to maintain, and in the time of one house, you can manage two or more. If you have no idea about multiplex management, we are here to help you. Reading these few lines will make things clear for you.
Multiplex has various advantages over the single units, but it can be challenging when we talk about their management. Here we will try to find out the problems faced during Multiplex management and solve these issues.
Categories of Multiplex
We commonly see duplexes, and many people consider them the only multiplex residential unit. But it is not true; the basic concept is some, but we have seen many variations with time. We have three, four and more than that living unit in a single building. As the number of units in a building increase, the maintenance time and cost reduction, on per monthly basis.
Generally, the multiplex is called a building with more than one living unit. If it has two units, we will call it a duplex. Building with three units will be called a triplex, and the name of the four-unit building is the Quadruplex, and the list goes on. If we talk about the price of the property, multiplexes are expensive in terms of investment. However, as they can accommodate more families, they can earn good monthly revenue for landlords.
Multiplex management can be difficult and easy at the same time, it can be cheap and expensive too, but it all depends on how many multiplexes you possess. If you have enough money and experience to manage many rental units, you can easily manage multiplex. On the other hand, if you are new in real estate and are short of money, starting with a small unit would be a better deal.
Prepare a management schedule
When we talk about management, time management is the first thing. Preparation of schedule and managing your activities according to that is the skill you must learn. Consider it as the key to success. If you are managing one house or a dozen, you need to manage your time. The houses will have many problems, and you will be able to address them only if you take responsibility and manage your time effectively.
Preparing a schedule is the first step towards effective management. Everyone has different ways of doing things. Some people like to make lists on pen and paper, while others prefer software on their mobile phones. Choose what seems easier to you and stick to it for all your assignments.
After making a schedule, you need to follow it properly. It will help if you manage your time and activities according to schedule. Make sure your schedule address problems on a very initial basis. If you delay them in your schedule, they may become large problems until then and can create urgency even during the night. So, whether they are building issues or appliances related problems, add them to your schedule according to the level of preference. It will reduce your list of urgent tasks.
Hire helping hands
It is a fact that a single man cannot handle everything; for proper management of things, you may need to hire professionals. You can hire people for accounting, maintenance and any other job, which takes a lot of your time. Dividing tasks can reduce your workload, and it will be easier for you to manage your schedule. You can shortlist your duties as a landlord, and employees can handle all other jobs you can easily supervise.
For instance, you can hire an individual for all the maintenance-related tasks. They will visit all the units and make a list of maintenance works. They will start doing them based on urgency, and if any renter is acing any emergency related to maintenance, they can call directly. It will eliminate a lot of tension in your life. Similarly, you can appoint custodians for cleaning and related tasks. It will reduce your workload, and your tenants will also be happy. In return, it can increase the market value of your rental units as good services attract more tenants.
Think before buying new properties
If you are the owner of one or more properties, it does not mean you can buy any property available for purchase. You need to consider a few things before you make any purchasing decision. Firstly, price is the biggest factor, which you must consider. You should buy a property, which has potential. The value of the property should increase in the future. Local real estate market trends can help you guess the increase in the property price after a specific time.
A real estate agent can help you to find the best properties in an area. They have experienced, and they are well aware of the local market. If you need a multiplex, they can help you to find one within your budget.
Verdict
Multiplexes are a profitable business for those who want to invest in property. However, managing a multiplex can be a serious issue, particularly if you are new in this business and have no previous experience. So, new landlords must start with a single unit; it is important for financial safety and learning about a new field. If you have some experience in the field, working according to a schedule can help you. Moreover, you can hire people and manage your multiplex very easily.
If you'd like to talk more about property management, or you need help with Everest Property Management, please contact us at Everest Realty.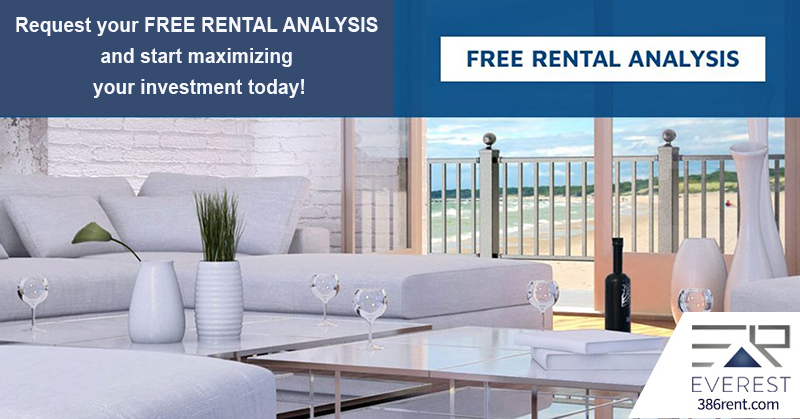 Property Management Service Areas