Infestation is one thing that is an absolute nightmare of both the tenant and the landlord. They are the most dreaded issues that any tenant or landlord has to face. The hassle, the cleaning cost, is something no landlord or tenant is keen on experiencing.
For landlords, getting rid of the infestation is a matter of protecting their rental property investment, and as for the tenant, it's the matter of their peace as no tenant wants creepy crawlies as their flat-mates. Factors that start or contribute to the infestation include weather, cleanliness, wet patches as well as the surrounding properties. If you have pets, or if the last tenant had pets, this could also be the reason for the infestation. Owing to the COVID-19 situation, most people are forced to stay indoors. This means more cooking and less cleaning since you can't call in the cleaning crew. This is also a huge reason for pests to infest the house. More cooling, more food leads to more trash and leftovers. This is like an open invitation for pests to party in your rental home.
Since one can never pinpoint the actual cause of the infestation, the landlord and the tenant keep going back and forth, blaming each other for the outbreak. Exterminators and pest control is a definite solution to this problem, but that comes with a hefty price, and who will bear the expensive is yet another big question. So, to avoid all these headaches, you can start with some preventive measures.
Preventive Measures For Infestation in Rental Homes:
You may have heard the saying, an ounce of prevention is worth a pound of care; it's the perfect fit for this situation. It takes a tiny mistake to start an insect or vermin infestation in a rental unit. A few simple steps can save you from ever having these unwanted guests. Nipping these in the bud can prevent the spread, and you can save a lot of money and avoid a full-fledged fumigation process.
First thing's first, you need to be extra careful about your daily cleaning routine. Make sure you clear all crumbs and leftovers. Also, make sure that you have stored your leftovers in an airtight container. Everything perishable goes in the fridge; nothing is left outside to rot and attract pests. Clean your sink before turning in; you can't leave dirty dishes for creepy crawlies to feast on.
A huge reason for the infestation of insects like spiders is the warm breeding ground created when you don't clean up the cluttered mess around the house. Toys and other storage items create a warm space for spiders to accumulate and make cobwebs.
Did you know that accumulating books, papers, letters, and magazines are ideal breeding grounds for silverfish? Don't encourage pests by doing all of the above. Read on to know simple home remedies to get rid of pests as soon as they start.
Home Remedies:
A lot of home remedies can be used against pests; the usage of essential oils daily can work against multiple pests like mosquitoes and bugs.
Essential Oils:
Take 2 teaspoons of tea tree essential oil and mix it with water in a spray bottle. Now spray this all over your kitchen once you are done cleaning after dinner or lunch. The scent of the tea tree is enough to send the roaches running out of your house. Use peppermint to ward off spiders as well as sensitive rodents. Soak several cotton balls in peppermint and place them around the house, yes! It's as simple as that. To deter ants, use eucalyptus oil mixed with water and spray where you suspect infestation is starting.
Use Spices and Herbs:
You can also use various herbs and spices to deter pests and rodents. Cinnamon, cayenne pepper, as well as coffee grounds, are ideal for keeping ants away from your kitchen. Plants and herbs, including citronella, peppermint, lavender as well as rosemary, are ideal to combats pets and keep them away from your home. Citronella is ideal for mosquitoes, plant it on your deck, and enjoy sunsets without mosquitoes feasting on your blood. If you are planning a summer BBQ or an outdoor picnic, just burn rosemary or sage and keep the mosquito's and bugs at bay.
Although home remedies work, they aren't enough against a full-fledged infestation. You may need to call an expert to get rid of a severe infestation, but who will pay for that? Who is responsible for bearing the expenses of hiring professionals?
Extermination:
An infested rental isn't something you can correct with a few home remedies. It's a serious issue that needs an expert to handle. To fully resolve the infestation issue, you will need proper extermination.
As far as the responsibility of bearing the expenses is concerned, you need to add this clause in the lease agreement. The lease agreement should have clear instructions regarding pest elimination, as well as who will be responsible for the cost and fees.
There are many cases where the responsibility lies in the gray area, where there is no condition stated in the contract. In such cases, the landlord has to take charge, procure, and pay for an exterminator. Because at the end of the day, he needs to ensure that his property is safe and habitable. But this doesn't let the tenant off the hook. An infestation started after the rental agreement, and while the tenant is in the house, it is because of that said renter. Maybe he didn't clean rental properly, or perhaps the infestation is because of their pets. In such cases, the landlord can deduct the extermination cost from the tenant's security deposit.
Conclusion:
To cap it all, professional exterminators can determine the cause of the infestation by taking a closer look at your dwelling. How you live, clean, and how you keep your pets is the easiest way to deduce the start of the infestation. It's in the best interest of the landlord as well as the tenant that the place stays pest fee, so work together and eliminate the unwanted guest before it gets out of control.
If you'd like to talk more about property management, or you need help with Everest Property Management, please contact us at Everest Realty.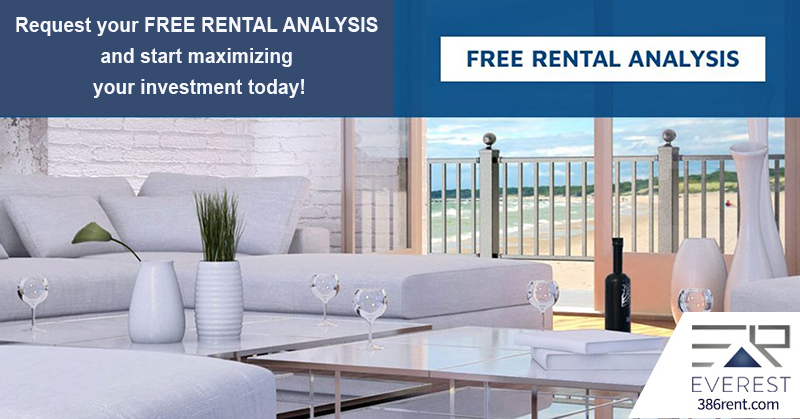 Property Management Service Areas