Ownership of residential homes is not limited to a specific age group. In the United States of America, nearly the owners of 33% of residential homes are below 30 years. Eighteen percent of houses are owned by people between 30 to 45 years of age. Owners of 29 percent of houses are between 45 to 64 years of age, and 20 percent of houses are owned by people who fall in the age group 65 and above.
If you have properly maintained rental units, you will get renters quickly. But it is not all about renters; if you want a good return on your investment, you have to analyze all the factors involved, like promoting your units, maintaining houses, and the rent you are asking. Whether you are an experienced renter or a new investor, everyone wants to get maximum profit from his property.
If you want the best return on investment or ROI, we have some tips for you. Several things affect your return, but we only discuss some important ones.
Choose preventive maintenance over reactive maintenance.
One of the most challenging tasks for rental units is to maintain them properly. You can fix things when broken, and most landlords who take property investment as a side business do the same. However, you have to understand that reactive maintenance is very inconvenient. You might have to get up in the middle of the night to find a handy-person for repairing the bathroom pipe or fixture. If you do not properly maintain the house, you have to replace some things which will cost you more money. If the appliances and fixtures are not properly maintained, they will break down eventually. If you have a job, emergency calls of tenants can be a real nuisance. So, visit the house occasionally and do preventive maintenance, which is hassle-free and cost-effective.
Consider refinancing mortgage
Check the mortgage interest rate you are paying to the rates now the landing agency is offering. If you see a difference, you can think about refinancing the house. It will help you to reduce your mortgage installment. Refinancing is not easy, but it can help you save a handsome amount of money each year.
The money you save can be used to build new assets. It is a common practice that people refinance their first home and use the same to pay the down payment of the other. However, you have to be very careful with the debt. Avoid taking too much debt, which will be difficult to repay.
Fix a reasonable rent
Every landlord has a different strategy, and many of them think that rent of the house should be low if they want to keep it occupied for a steady income. However, it would help if you considered the market rates for fixing the rent of your residential unit. Don't keep it very low, and it should not be very high either.
Moreover, consider increasing the rent with every passing year because the insurance, taxes, and utilities increase every year. With increasing inflation, you have to raise the rent of your units. But do it very carefully; the rent should not exceed a reasonable limit. No one will be interested in living in an expensive house compared to market rates. So, fix a price that is according to the standard market value. 1 – 3 % increase in rent per year is considered the standard rise.
Various tools are also available, which can help you to adjust a reasonable value according to market standards.
Fix leasing contract
Make it a rule for your properties that you rent out your house for a fixed leasing period. Add a clause in the contract about the renewal time of the leasing contract. Once the contract is signed, you will be relaxed that the property is occupied for a certain period. As a result, there will be no vacancy losses.
Have suitable insurance coverage
Insurance can be very expensive, and you may feel that the premium reduces your profit. We have a few tips which can get you to save money in terms of the insurance.
Get quotations from different insurance companies. Know about their terms and conditions and compare them before making any decision.
Choose a company that has an office in your area. It is a common observation that local insurance companies provide better services.
If you have already taken insurance, consider new insurance after a few years. You can save money with this practice.
If you get insurance for all your properties from the same company, you can get some discount in premium. You can get insurance of your primary home, vehicle, and rental property from the same company to enjoy some discount.
Furnish rental property for maximum benefit
It is a common observation that furnished homes are preferred over non-furnished ones. Furnished homes get better rents to increase your return on investment. Renters like furnished houses as it saves their money to spend on furnishings. They don't have to move furniture, which can save a lot of their time and effort. So, they prefer furnished houses.
People who have no money to buy new furniture and other appliances prefer to get furnished rental houses, no matter if they are a bit expensive.
These are the few suggestions to get the maximum return on your property investment. Some of these things might seem difficult and time-consuming, but you have to put in an effort if you want to get a return on your investment. Rental revenue can be a constant source of income, and you can use it to build more assets, but the key is to make some effort. You can use any one of these strategies or the combination of more than one. However, make sure you don't take an illegal route to maximize your return. Property investment is very lucrative, but only if you do it properly. You can get assistance from experts if there is any confusion.
If you'd like to talk more about property management, or you need help with Everest Property Management, please contact us at Everest Realty.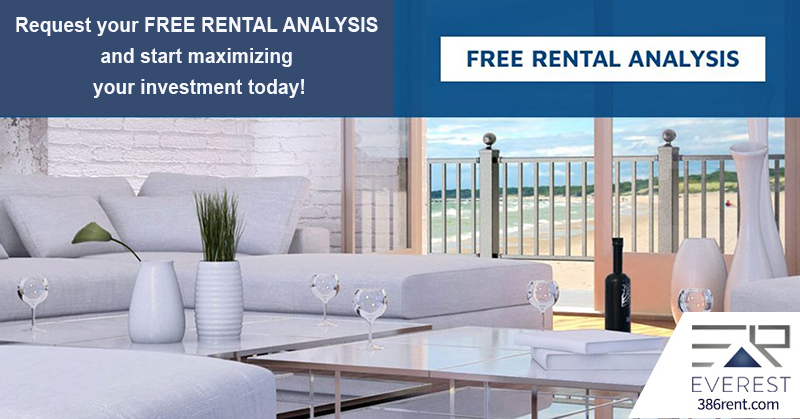 Property Management Service Areas