Finding an appropriate tenant is difficult for everyone, whether you are a new investor or an experienced real estate dealer. Sometimes, you must wait for a tenant for many days as the market is down and there are no tenants around.
A bad tenant can be a great problem in the future, so you have to choose your tenant very carefully. The tenant screening process is a great idea to narrow down the choices. It can help you to eliminate bad options, and you can find the best available tenant. Many landlords consider the screening process a waste of time, but it's important to understand that it's a very important process with its pros and cons. Here we discuss the importance and procedure of tenant screening, which can help you find the best one for your housing unit.
What is tenant screening?
The process through which we verify the history and reliability of tenants is called tenant screening. During the process, property owners or managers ask them for documents like credit records. Sometimes owners ask only for permission to get records from respective departments to get correct information. Property managers can also contact the previous landlord and ask about the payment history and other details.
Tenant screening does not promise that the tenant will not create any problem for you, even with a fair history. But, you feel relaxed and satisfied if the tenant has a fair background. A good credit score is also a great tool to predict the attitude of the tenant.
Process of Tenant screening
Different landlords follow a different procedure for screening, as everyone has different priorities. However, there are some essential elements, which must be part of your screening procedure. Steady source of income: If the tenant has a steady source of income, they will be able to pay your rent in time. So, confirm his source of income, and for that, you can get information from his past employers.
Credit record: Credit record is another tool to check the financial status of the applicant. You can see if they has any pending bills or how much loan they ahve taken over a year. If they have taken more than one loan, you must consider him for your unit.
Criminal record: It is also very important to check if they have any criminal records. Having some speeding tickets on record is not alarming, but if there are some serious issues, you should avoid agreement with such a tenant.
Eviction History: Another important aspect to check is the eviction history of the applicant. Sometimes things look very smooth, but there is a lot of trouble behind the scenes. Don't forget to check with his previous landlords and see if they were ever evacuated before. If you find any such thing, it's worth further investigation; you can ask him the reasons behind this.
Contact his current landlord: You can call his current landlord for a reference. They can tell you about his attitude, how good they are at paying rent, and his attitude with the neighbors. The current owner can also tell you how carefully or careless they keep the house. If you have this information, you can easily decide if they will be your next tenant, or you should look for someone else.
While screening for the tenant, you have to keep in mind that no one is perfect here. It will be really hard to find if you look for someone perfect with the best credit records and no criminal history. Everyone makes mistakes, but that should not be very big. The tenant may have loans, but that should not be more than his income. If they are a responsible person, you must consider him. But if his attitude is not right, may cause trouble for you.
Why should you do tenant screening?
We have already discussed some essential elements of tenant screening; now, let's discuss the importance of this screening. Why is it important to do screening for every tenant? We have the answer to this question in three parts.
You can compare easily.
When you decide you rent your house to a person, the decision may affect you for the many years to come, or you have to bear the person at least for the duration of the agreement. A wicked person can create a lot of trouble for you, and a good tenant will bring peace to your life. So, it's very important to find a "good" person. If you follow a screening procedure, you will see his credit record and past data. Choosing a tenant who has a good financial record, no or fewer loans, and no evictions will be a great choice compared to others. Screening makes it easy to compare when you have more than one applicant, and you can easily choose the best one.
Helps to make a factual decision
People present themselves in the best possible way, but actually, they are not. After a good interview with a potential tenant, you cannot tell whether they were telling the truth or just making stories to get the place to live. So, you have to cross-check with facts. During the screening, you can easily find if they were telling the truth or not. Usually, applicants do not talk about evictions, so it's very important to contact the previous landlords.
Saves a lot of future trouble
No one wants a problem in his life, but if you fail to have a good tenant, there will be a lot of trouble in your life. You should be ready to face unpleasant situations and hostile events. So, if you can avoid all that in the first place, what is better than that? Choose a reliable tenant who has no records of creating unpleasant situations. Then, you will have peace of mind that your property is in safe hands.
Having a good tenant is like a blessing; you can find the best one by doing the screening exercise. It's worth the effort!
If you'd like to talk more about property management, or you need help with Everest Property Management, please contact us at Everest Realty.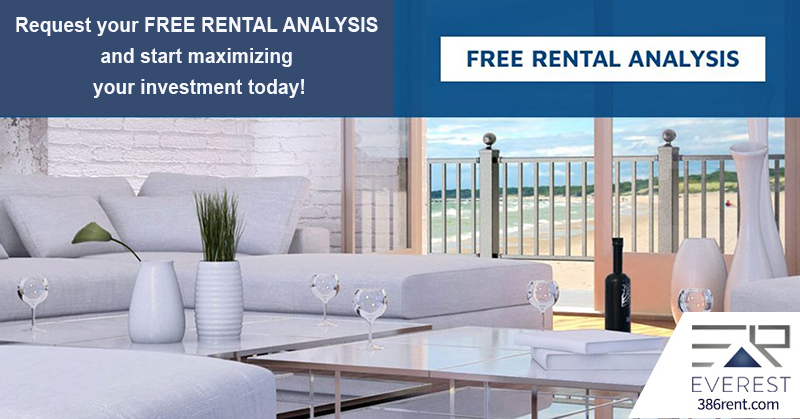 Property Management Service Areas