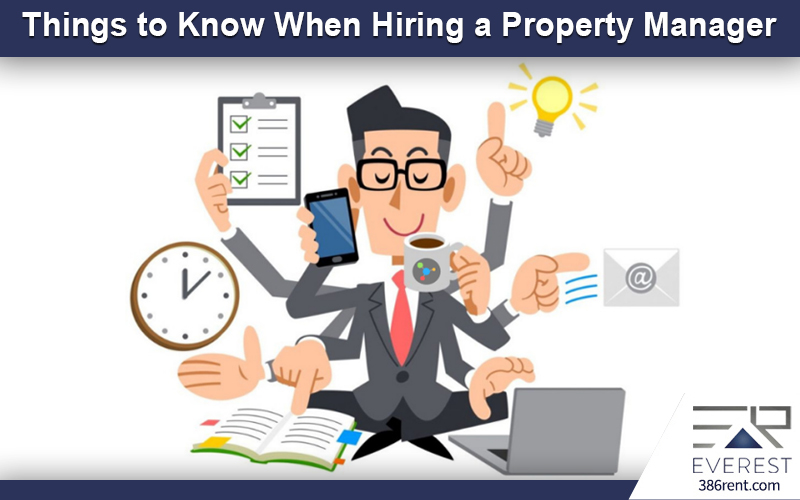 Contrary to popular belief, every rental property doesn't need a property manager. Hiring a property manager depends on a lot of things like how many units are there to manage, your experience in real estate business as well as where the property is located.
However, if you do get the best above the rest, the right one can bring you a lot of benefits. Property Management can be the game-changer of your real estate investment. But how will you land yourself that perfect manager? Well do get the best and efficient property manager out there you will need a lot of searches as well as screen all the candidates with extreme care and sharp eyes. This decision shouldn't be taken lightly; it's a profound decision that will have a significant impact on your investment. Here are a few considerations before you start to hire a property manager for your unit or units.
Experience of Managing Rental Properties:
If you have no experience in the property management field and your sole area of expertise is the investment, your need for hiring a property manager is huge. Why do we say that? Well, because to manage a property and get tenants in and out, needs a lot of expertise as well as broad connections in the real estate market. For a novice landlord, this would be a huge thing to deal with, along with the other things that you may be juggling on a daily basis. Hiring a professional will take a lot of load of your hands, and you will be able to concentrate on other parts of the business.
There are all kinds of things that you need to look out for if you are managing the property yourself. If you untrained, you will make a lot of mistakes that you might not even be aware of until it's too late, like hiring the immature professionals to repair the structural damage of your property. Overlooking or ignoring a small leak that may soon turn into a flood.
If you think you will pick up the expertise as you go and learn from your mistake, you might be committing a fatal mistake. Learning on the job doesn't work in the real estate business. Most tenants are as patient as you might think; your silly mistakes can end up in a lawsuit that could have been avoided if you had a professional to look after your property. For example, you have a strict policy of "NO PETS" on the property, and you denied a tenants service dog, without knowing that there are state rules regarding service dogs. The tenant can sue you for this as service dogs can't be denied to any tenant even if the property has a "NO PETS" rule.
Number of Units:
There is no denying the fact that more properties mean more responsibilities. If you are managing several properties at once, you better be good at multi-tasking, or there will be chaos on your hands sooner or later.
You can't mix up the tenants' management, vacancies, tenants' complaints as well as maintenance of your properties; you will need a property channel to record all of these separately for all properties.
Managing several properties at once and having a full-time job isn't going to give you much time to do anything else. Also, all this running around will decrease your efficiency as well as productivity. You might be able to do this for a couple of months, but in the long run, you will run out of time, and your rentals will suffer. You can either quit your job and focus on your property or hire a professional to do so.
Location of The Property:
The most crucial factor that most landlords don't take into account is the fact that how far do you live from your rental property? The longer the distance, the harder it will be to maintain, and this isn't an exaggeration. If your rental is in another state, it is going to be extremely hard to work out the day-to-day issues. Being in a different state means you will not be able to keep a close eye on the tenants, or check their wrongdoings or tend to emergencies as well as handle maintenance issues. Even collecting the rent on time will be a huge deal. Hiring a property manager will not only help you keep all things in track but also keep you from stressing about your property? You can get daily updates from your manager and visit the place once or twice a month to supervise.
Choosing the Right Property Manager:
Once you are convinced that to make your business a profitable one, you do need a property manager, how can you make sure that you land the right property manager? Well, we are here to help you in this regard.
Recommendations and Referrals:
There is nothing that works better than references when hiring any employee for your business. Have a chat with your local real estate agents as well as other landlords regarding property managers and gather references. You can also make a list of companies that provide such individuals. Recommendations are great, but referrals can be partial. So make sure you get referrals from more than one place to make the right decision.
Online Searches:
Internet is a smart thing and can solve your problems in under a minute. There is so much information out there that it would be very unwise not to check that out. Check out the local property management companies and make a list to interview candidates from there as well.
Interview:
Once you have picked out your candidates, interview them and select your professional. Take ample interviews, with each you will get more adept at distinguishing the good from the bad. Talk about strategies, target market as well as past experiences; this will help you gauge the person and help you see if he or she is any good for your property. You can also quiz them on particulars of tenant-landlord laws, taxes, local rules and regulations as well as basics of accounting. After this rigorous interview, you will be able to find your professional property manager.
If you'd like to talk more about property management, or you need help with Everest Property Management, please contact us at Everest Realty.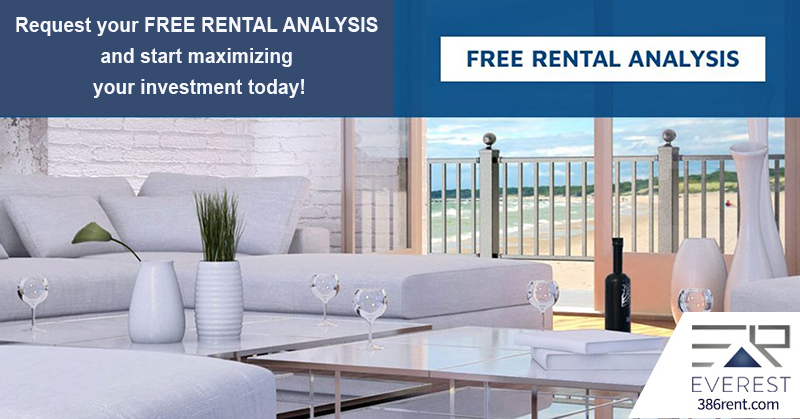 Property Management Service Areas