If you want to invest in the real estate business, you cannot buy every available unit, and you cannot buy any available unit. So you have to be selective about your choices. But if you are new in the real estate business, it is challenging to decide which is the right property for your investment. Rental comps can help you in this situation. This is the term used for the listings of units that you can compare with other similar properties. You can compare all the similar properties in a specific area and know about their value. The performance of properties will tell you about those doing well compared to others, and investment decisions will be easier for you. Here we are discussing details about rental comps. What kind of information do they provide? How can you get them? How to use them properly and how they can help you in investment.
Rental Comps
Rental comps allow us to compare different properties in different aspects, so usually, they are available in the form of excel sheets or as tables. In these formats, the comparison is very easy and quick. When you read rental comps, you will realize that all the available rental units are compared based on specific criteria. The criteria may differ from source to source, but it will be like the size of the rental unit, number of bathrooms in a house, number of bedrooms, and other similar things. Usually, the comparison is made between similar properties; you will not find the comparison between a 2-bedroom house and a 4-bedroom house. Most importantly, these properties will be in the same neighborhood. The price of property and red varies in different parts of the city, so that the comparison will be based on the same locality.
Decide your priorities
We use rental comps to compare properties, but you should be clear about one thing first. Why do you want to compare properties? What is your motive behind this? For example, if you want to invest, you must compare those aspects essential for an investor, For instance, the change in the value of property throughout a specific time. This information will help you to understand if you will get a good return on your investment or not. Similarly, if you want to buy a property for rental purposes, you should compare the matrices like rental income, occupancy rate, and listing price. Once you are clear about your intentions, you will be able to use rental comps properly.
Can you rely on rental comps for investment decisions?
Many people are confused about the use of rental comps. You should be very clear that rental comps are for your help and assistance to give you a start. But when it comes to investment, you cannot rely only on rental comps; you have to consider other factors before investment. For instance, you analyze rental comps and find five similar properties which have many everyday things. Then, you see one property having a higher rental income, and its price is in the average range. Instantly, you will consider it a good catch. However, you have to see ground realities as well. In the above case, the property can be in poor condition, and a higher turnout rate will be reflected as high monthly rent. But when you see the house, you find out that it requires a lot of repair and maintenance to remain operational as a rental unit. So it would help if you did not rely only on rental comps for your investment decisions, instead use them as support to find an appropriate unit.
How to find rental comps?
Rental comps are not something new; this concept was prevailing for a long time. In the past, people were used to drive around in a specific area and collecting information about the housing units. They were used to collect information manually and then compare the features of different properties. However, now that time has changed, real estate agencies maintain the data of rental units in their area. Therefore, you can contact them for rental comps. You can also find online sources; they sell rental comps to their customers.
Different online platforms are also available, which provide well-researched information. You can get real estate analytics and future projections too. These sources allow you to apply different filters to find the properties of your choice. Once you are done with your research, you can download the comps. You can get plenty of information on these platforms, which can help you buy properties and sell your properties. You can see prices in your area and sell your property at a better rate. These sources are regularly updated, and you can get the latest update about the property prices. However, you have to choose your source carefully; if the information is incorrect or updated, it can negatively affect your decision. Don't fall for a scam, there are websites which collect your personal information and do not provide you your required information, be aware of them.
Verdict
A rental comp is a helpful tool, which can save a lot of your time and effort. You can search your required properties without looking through all the properties in your area. It will be effortless to pinpoint your investment options. However, you have to select your source very carefully. If you are using an online platform, it should be regularly updated. If you contact a company that deals with rental comps, find a reliable one with a good reputation. The more versatile an online platform is, it can be more expensive. But if you are getting good information, it is not a bad deal. Getting correct information can lead you towards the right path, and you can invest your money in the right place. So, rental comps is a great helping tool; all you need is to choose the right source and use the information correctly. Don't forget to use other sources before making any investment decision. Utilize every possible source of information before investing your hard-earned money.
If you'd like to talk more about property management, or you need help with Everest Property Management, please contact us at Everest Realty.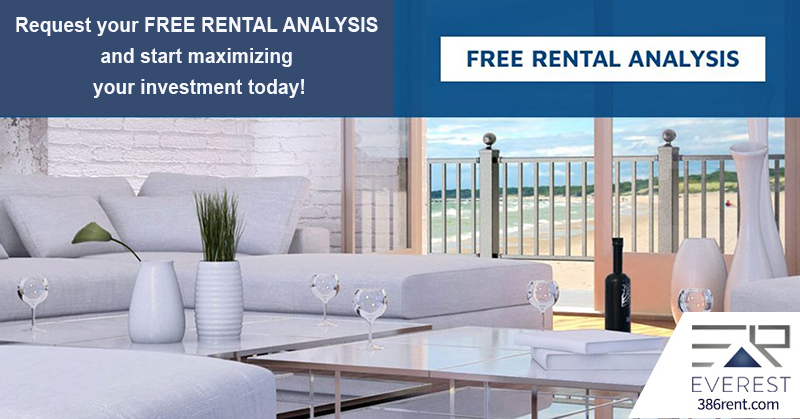 Property Management Service Areas