Real estate investment has several advantages, including the ability to repeat and improve the investment. As such, it will not only provide you with a steady income but also, by utilizing strategies such as those described in this article, you will be able to increase your cash flow as well as enhance your property's management to increase the value of your investment.
You can increase your investment return by upgrading your properties by investing in new real estate and improving your business operations' efficiency.
Invest in renovations and upgrades
If your tenants are moving out, you'll be given the possibility of reworking your property so that they are more attractive to potential renters. This could reduce the time that your rental property is put on the market and permit you to charge more rent.
The most cost-effective upgrades are simple and can make a huge impact on the value of the house. This usually means improving aesthetics. However, it could also be about improving the quality of life of your home. Some examples of cheap renovation ideas are:
A cost-effective alternative to replacing the entire cabinet is to change only the doors. Be sure to choose high-quality wood and paint your cabinets with a trendy color. It might be worthwhile to switch the knobs and hinges - the cabinets will appear as new.
Paint more than just your kitchen cabinets after tenants are moving out. Paint the walls to clean any dirty or worn areas, and it has a significant impact on the appearance. Additionally, you can choose the latest color trend, but an alternative is to request new tenants to tell you what colors they would like to see.
A pressure washer purchase is an excellent long-term investment. It is used regularly to clean balconies, porches and entrance ways.
After a couple of months, you'll be able to recoup the money you spent on the installation of a dryer and washer within an appliance. You can also buy second-hand appliances, but be aware that they'll require replacement sooner or later.
Make sure your investment strategy is up to date
If you've been renting out your property investment for a long time, It could be the right time to review your strategy to find out the areas where you may be missing out on possible gains.
In addition, you must be evaluating how much you are charging in rent regularly. It is crucial to strike an appropriate balance between charging most tenants will pay and minimizing vacancy time.
You can determine the cost of renting by a variety of methods and methods, such as obtaining a Rent estimate performing an analysis of the rental market using and analyzing the market demand for homes similar to yours. Be aware of the laws governing rent control which allow you to raise the rent by a predetermined amount each year.
If you're in a situation to expand your range of doors, then this is the most efficient method to take an investment plan to the next step. Even though there are many factors to consider when selecting the next investment property to purchase, selecting the best place is essential. To do this, it is essential to know the key indicators that determine the ROI of real estate.
It's also worth looking into different types of property. If you're a homeowner of single-family homes used for long-term rental reasons, you might want to look at commercial or short-term rental properties. There are many advantages to owning commercial properties.
They are, for instance, likely to be much less costly to buy than residential properties; however, they do gain value in time. Additionally, the initial return on investment could be between 6 to 12%, as opposed to 1% - four per cent on a home.
Short-term rentals permit you to get into the market for vacation properties or lease to those who are looking for something beyond a hotel during an official trip. Depending on the kind of property, you can be rented for just a few nights or even a complete month.
Prices per night are more expensive than those for a long-term rental. However, upfront costs can be higher because you have to decorate and maintain the property in a very high-quality manner.
Lower your overheads with better finance management
Returns are calculated based on the money going out and also the amount coming into. A poor financial management system could cause greater overheads than is required.
Consider the areas where you can reduce expenses. For example, suppose for several years you've had the same insurance company or mortgage lender or energy provider (in the case where you pay for your utilities instead of your tenants). In that case, likely, you're not getting the best rates. Compare the options or talk to your current service providers to determine which ones offer better rates.
It is also worth considering whether hiring a property management company is cost-effective for your particular situation. The expansion of your real estate company into other areas or different types of properties might make it more challenging to manage it on your own.
In particular, there's a greater risk of problems if you own commercial property (including more vacancies than you're used to and obligations) or short-term leases that need the owner to be more involved.
You'll have to handle the constant change in your property and ensure that you provide consistently excellent service to your guests. But the hiring of a property manager is only one option. Using rental management software could be an alternative.
The best option would be Landlord Studio. It will allow you to manage every aspect of rental accounting, including expense and income recording, receiving receipts electronically and producing end-of-year report reports.
Also, you can streamline other aspects of property management, such as locating the tenants and screening them, managing communications with tenants and online rent collection, and much more. For more experienced users, it could integrate with accounting software like Xero.
Conclusion
There are various ways to boost the return of your investment property venture. It's never necessary to feel as if you're left with no options to keep your company expanding. A variety of solutions can increase the burden for you, particularly those that provide the most lucrative profits. Therefore, growing your business could be the perfect time to consider using renting management tools. You can test Landlord Studio for free before purchasing the plan. Start your 14-day trial today.
If you'd like to talk more about property management, or you need help with Everest Property Management, please contact us at Everest Realty.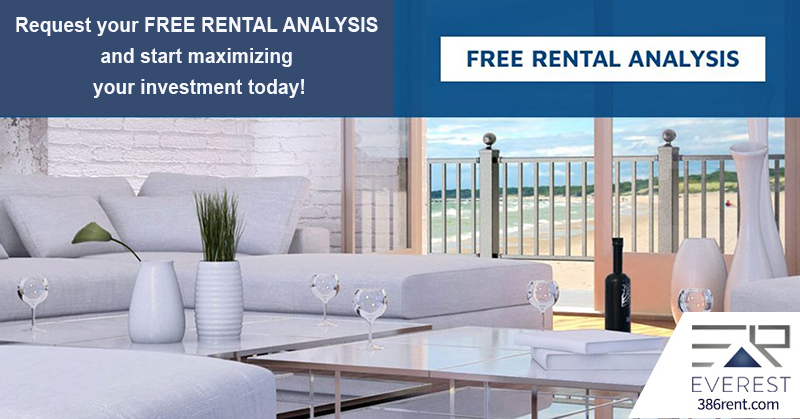 Property Management Service Areas