Starting in 2023, beginners are advised to be cautious or to wait until economists have more certainty about the economic future before investing in real estate. You probably want to begin earning money as soon as possible, but if you are learning to invest in real estate for a profit. What is the best way of investing in real estate in 2023 without incurring financial risks?
To determine if it's a good idea to invest in real estate in 2023, we will briefly examine the financial landscape of today's economy and the real estate market. The best real estate investment strategies for beginners will also be covered.
How Do I Invest in Real Estate in 2023?
Inquiring about how to make your first real estate investment may cause you to feel hesitant. It is crucial now that we're entering a new year when financial indicators aren't optimistic or certain about the future of the economy or the housing market.
There is no such thing as a perfect or a worse time to invest in real estate if you're looking to invest in it. Whatever your location or where you want to invest, there are always opportunities to learn how to make money in real estate.
Investing Out of State: What Are Your Options?
In 2023, investors should also consider the method of investing in real estate. You can buy a house and rent it out relatively easily if you're close to home, but if you want to invest further away, the process becomes more complicated. In most cases, traditional real estate investment strategies require the investor to be hands-on in managing the property and tenants.
However, as we will find out in the next section, there are great ways to invest in real estate and make money without leaving your house. One of these methods is becoming very popular among beginner investors and young adults who cannot afford a house in 2023.
Real estate investment trusts allow you to take advantage of real estate profits without much involvement. We have tips and strategies to learn about, regardless of how you invest in real estate in 2023.
Investment options for 2023
In 2023, it is important to avoid making risky investments due to the uncertainty of the economy. In the past couple of years, property prices have gone up dramatically quickly, so buying a property for future resale might be risky. Despite an upward trend, many experts and housing market forecasts predict a crash shortly.
It is best to use safer investment strategies that will generate money and won't be as affected by the economy's volatility if a crash occurs.
Invest in real estate in 2023 with these four tips.
Investing in REITs (Real Estate Investment Trusts)
Investing in REITs allows beginners to generate a passive income without running and managing a rental property in 2023.
By doing so, beginners can partially own real estate without buying it. Investors fund real estate investment trusts, buying and operating investment properties and splitting the profits.
REITs: Advantages
Anyone considering investment trusts in real estate in 2023 has two main advantages. For those looking to diversify their investment portfolio, real estate investment trusts are the perfect form of real estate investment. A diversified portfolio minimizes the risk of losing money due to market volatility, especially in 2023.
Real Estate Fix-and-Flip
Investors who want to profit quickly rather than generate a passive income over a long period will benefit greatly from fixer-upper strategies in 2023.
What is the best way to execute this strategy?
Although property rehabilitation can be expensive, you make up for it by buying a cheap property due to its inhabitable condition.
Foreclosed properties can often be purchased by bidding in auctions or purchased directly from their owners. When doing a fix-and-flip strategy, beginners need enough money to buy the property and pay for rehabilitation.
They need to understand the market to profit from the property after rehabilitation. They must sell the property for more than they paid in the purchase and repairs.
Fix-and-Flip Advantages
Fixer-upper investments in 2023 have a lot of advantages because there are so many foreclosures and so little housing inventory. As a result of the COVID-19 lockdown, new real estate properties have declined sharply in the US housing market in recent years.
Renting long-term
The ideal way to invest in real estate in 2023 for any beginner investor is to buy and own a long-term rental property. Rental properties have all the benefits that make them attractive to both beginner and experienced investors. Investors strive to achieve their dream of generating a steady stream of rental income while also earning extra income.
The demand for rental properties will rise in 2023, even though property prices are much higher than they were a few years ago. It's hard for beginners to analyze markets and buy properties in 2023, but there are tools you can use to do so.
Rental Property Investment Advantages
Rental properties in 2023 offer the largest advantage of paying for your mortgage and interest rate. As long as you qualify for a mortgage and can afford to buy the property, you won't have to worry about its running costs or fees as long as you qualify for a mortgage.
Renting short-term
In contrast to long-term rental strategies, short-term rental strategies only need one room. You can make serious profits in 2023 by renting out a room on Airbnb, the most modern way to invest in real estate.
In short-term rentals, you rent out only a room in your own home or a few rooms in your own home. It's possible to make extra money from your home if you struggle to pay your bills, property taxes, or other recurring expenses by renting a room on Airbnb.
As the name implies, you will only rent the room for a few nights or weeks. Since your guests will pay per night, you can adjust your nightly rate based on the demand or profit you hope to make.
Short-Term Rental Advantages
Recent years have seen a rise in short-term rentals, often outperforming hotels in their areas. The demand for short-term rentals has risen sharply in the last year as people wanted to travel and visit new places after the lockdowns were lifted. The increase in short-term renters will continue in 2023, so beginners can take advantage.
How to Find Lucrative Real Estate in 2023
You will need a tool to make passive income when you invest in real estate through a trust, foreclosed, or rental property. It is important to look at the real estate market in 2023 before purchasing an investment property.
A key step in your investment journey is to research the different markets and analyze them to find one that suits your investment criteria and is affordable. Fortunately, many digital tools and platforms assist you with real estate investment and analysis.
Conclusion
These four methods are ideal if you want to learn how to invest in real estate in 2023. Whether you invest in a REIT, fix and flip a house, or rent a room in 2023, analytics will be important.
If you'd like to talk more about property management, or you need help with Everest Property Management, please contact us at Everest Realty.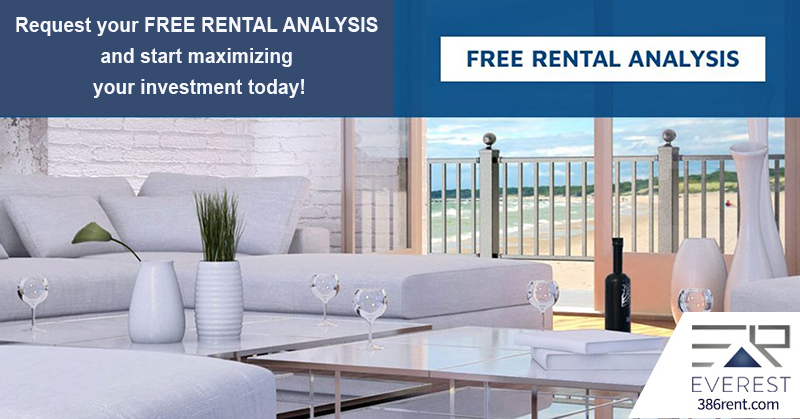 Property Management Service Areas