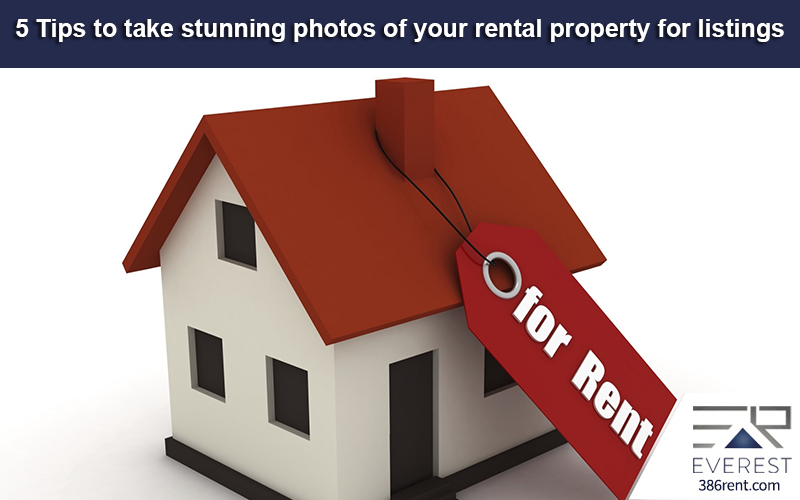 If you have purchased a rental income property recently, it is important to market it aggressively to catch the attention of potential renters in the area. One way to catch the attention of your target group of renters is to make use of beautiful photos in your listing. Here are some easy tips to make sure your photos for listings are beautiful and eye catching for the audiences.
Adjust settings of your camera
If you have decided to click the pictures yourself with your DSLR, make sure that you check the settings so that the images do not turn out to be blurry or full of grains. You need to capture the positive features of your rental property and your camera settings can help you in achieving your objective. Try out various settings according to the lighting inside your rooms to make sure that you are able to click high quality images to impress potential renters in the area. White balance is a setting that allows you to click high quality photos whether you are taking them in sunny conditions or indoor lighting.
Natural light is best for exteriors and open spaces
When you are taking images of the exteriors, natural light is the best form of lighting. Choose a day when there is abundant sunlight when clicking picture of the outdoor spaces in your property as photos turn out clean and very clear under natural light. You don't need any kind of flash and no adjustment of settings in your camera is required when capturing images under natural light. Natural light is the best even when you have to take photos inside your home. Choose daytime when the sun is shining brightly in the sky.
Get rid of clutter from the interiors
The best time to take pictures of your property for the listings is when your tenants have moved out as you have the liberty to arrange furniture and other items according to your liking. However, if you have to take photos with tenants living inside, you can still click beautiful photos by getting rid of the clutter with permission from your tenants. Furniture arrangement for photos for listings is usually different form the setting that is used in day to day living. You can experiment as much as you like and rearrange the furniture in different positions until you are satisfied with the results of your photography. You can even hire special furniture items to stage your home for clicking the pictures for the listing.
Highlight the positive features of your rental property
The aim of posting pictures of your rental property in the listings is to highlight all its positive features to catch the attention of potential renters. Whether it is the kitchen, the living area, or the bathrooms, all of them should be captured in an alluring manner so as to rouse the curiosity of your target group of renters. If you have made efforts to improve the curb appeal, click photos so as to create a nice impression on the readers. Do not forget to click photos of your garden if it is full of greenery and flowering plants. Take photos of the countertop and all the appliances in the kitchen that you are providing to your tenants.
Take help of a professional
If you do not have a DSLR or the necessary skills to click stunning photos, it is better to leave the job of photos to a real estate photographer. This becomes necessary when you have several properties as clicking beautiful photos requires lot of time and effort on your part.
If you'd like to talk more about property management, or you need help with Everest Property Management, please contact us at Everest Realty.
Property Management Service Areas
Palm Coast Property Management
Flagler Beach Property Management
Ormond Beach Property Management
St. Augustine Property Management
Daytona Beach Property Management