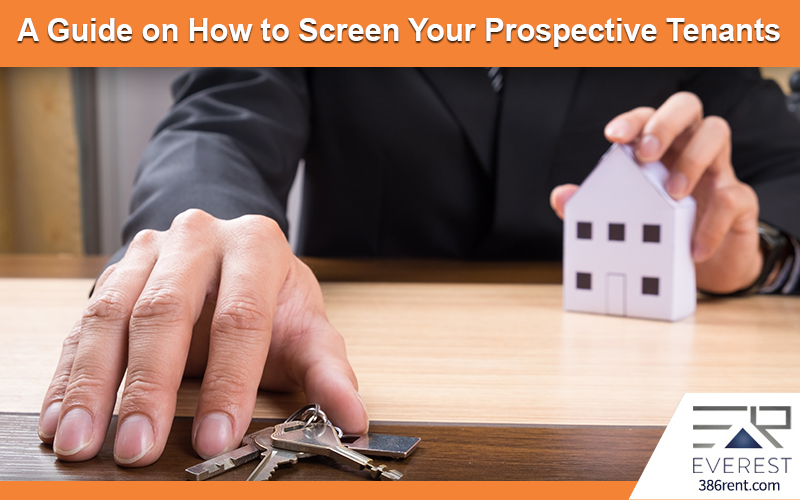 There is no way a smart landlord would let new tenant enter the house without screening, but the question remains, is your screening foolproof? Slacking while screening or not being vigilant enough can cost you a lot if it already hasn't. The golden rule to successfully run a rental property is to screen your tenants properly.
Why is Screening Tenants important?
They need the house, so obviously they are going to pretend to be the ideal tenant. They will make promises and make you believe that they are clean and they will take care of the house like their own. It would be very gullible to fall for such tactics. Please don't trust any body's words, even when they arrive with ironclad references. Here's how you can screen all your potential tenants, before taking them into your rental property.
Jot Down The Qualities of Your Ideal Tenant:
Every tenant needs to meet a standard; you can't let in just any tenant. Before putting up your property on a rental site to attract potential renters, you need to know what you are looking for. To ace the screening process, you need to ask the following questions.
Can they pay rent?
Can they pay the rent on time?
Is their work and pay stable?
Is their salary enough to pay the rent on time and with ease?
Do they know how to take care of the property?
Do they have a criminal record?
In reality, there is no such thing as perfect matches; however, if your tenant answer these simple questions; they are perfect for your rental place. These are the kind of tenants who will stick around for a long term contract and will keep your place maintained.
Outlining tenant Requirements:
When posting a listing on any real estate web, apart from making a great post to attract potential renters, you should also add your requirements. For example, if you are looking for big families, bachelors would stay away from your post, or if you have added pet's allowed, you will be able to attract more people. With requirements clearly stated you would attract the right kind of tenants and keep the rest away.
Credit Screening:
The most crucial part is credit screening when it comes to checking the background of your potential tenant. It doesn't matter how polite or honest they seem, never take on a new tenant without checking out his or her credit history. Demand a credit report as it will help you get an idea about his payment history. Their creditworthiness, identity, employment history as well as their rental history will sum up everything about them as a tenant.
The red flags that red flags you need to keep an eye on the credit history are evictions, foreclosures on the house as well as bankruptcies. Credit history will also tell you about the current or past loans you potential tenant took.
Background Checks:
You may regard this as tedious work, but trust us all of these will help you get the best tenant and save you from unnecessary trouble. A background check will minimize the risk of taking in a dubious tenant. A background check will enable you to know about any criminal records, candidate's character as well as past history. By asking around you will also get an idea about the temperament of your tenant, you wouldn't like daily fights with the neighbors, would you?
Rental Applications:
Don't just glimpse through the applications, but sit, relax and scrutinize each and every one of them carefully. Again, this may seem like a lot of work, but it will pay off when you get the ideal match for your property. Here are several details you should never ignore.
Full name
Current Address
Current phone number
Driver's license details
References from past Landlords
Occupation details as well as references
A reliable tenant will fill the form with precision, hiding nothing.
Meet with the Tenants:
Your meeting with the tenant is more of an interview than a meeting. Once you are satisfied with the background check, you need to have a heart to heart with your tenant. You may have talked to this tenant on the phone or have met them at the open house, but a one on one meeting will help you get to know your tenant more.
Landlords are allowed to asked questions regarding the lifestyle of the tenant, so don't hesitate to do so. However, no discrimination or racism is allowed, so be mindful of that. You might want to check out the laws as well as the Fair Housing Act to get to know more about this.
Tenant Screening Services Are A Thing:
If you have a lot on your plate and can't deal with the screening process, or you are unaware of how to work it, there are many services you can hire to screen your potential tenants. These services almost always have the same features like checking credit score, payment history, as well as a background check.
Websites like Rentberry are one of the best rent sites ever; they not only post your listing on multiple websites but also help you screen your potential clients. The website lets you screen and does a background check on your prospective tenant, free of cost. It's an entirely transparent site that is made to help smart landlords.
Another great site is "Smartmove" that helps you to select a package according to your requirement. So this way you can have all the features you need and avoid the rest. So, you can easily choose between a thorough check and a casual check.
Conclusion:
So there, armed with this guide, you can screen your tenants better and get the ideal matches for your rental property. It's important to follow these steps so that you can get rid of any dubious applications even before they come and see you in person. It's not an ideal thing to have a quick word with your potential tenants at the open house and think they would be great for your rental property.
If you'd like to talk more about property management, or you need help with Everest Property Management, please contact us at Everest Realty.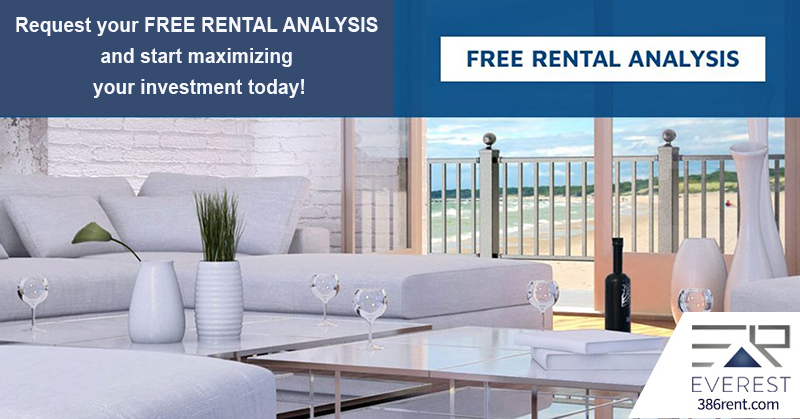 Property Management Service Areas