Renting a property comes with numerous challenges and risks that require a calm, tactful and firm response to maintain your passive income stream. Dealing with unauthorized tenants, squatters and long-term guests is a significant and common challenge landlords struggle with. How does one deal with unauthorized tenants who are living on your property without paying rent?
Naturally, landlords shy away from creating legal troubles, but understanding your rights and responsibilities is crucial to deal with this issue. Keep reading to learn about unauthorized tenants and how you can deal with them.
Unauthorized Tenants: Who are these People?
An unauthorized tenant is an occupant living on your property without being authorized by the rental agreement or paying the rent. For instance, a tenant who moves into your rental property after signing the agreement decides to bring his/her significant other into a permanent living situation. In this scenario, the significant other of your tenant will become the unauthorized tenant.
At times, tenants bring in long-term guests while helping out friends or family members who are struggling to find themselves a suitable accommodation. Other times, the tenant opens up your property for squatters and loungers who cause damages to the property.
Unauthorized tenants are a threat and challenge for the landlord because they can cause several problems, primarily property damage. Typically, tenants are responsible for the property damages caused by their guests and visitors, however, it's hard to maintain accountability and transparency when dealing with unauthorized occupants.
The loss of rent is the biggest challenge, as unauthorized tenants do not carry any responsibility to pay the rent as did not sign a lease. So, if the tenant decides to vacate the property but the unauthorized person continues living there, evicting them can prove immensely challenging. The eviction process will result in loss of rent as you won't be able to vacate the property for new tenants.
The frustration of dealing with unauthorized tenants who do not comply with the rules and regulations enshrined in the lease agreement is immensely overwhelming. For instance, authorized occupants who smoke, deal drugs, or keep pets can disrupt other tenants, damage your property and violate the local codes and regulations.
Dealing with Unauthorized Tenants
Even the most cautious and diligent of landlords can end up in a frustrating situation dealing with unauthorized occupants who refuse to leave. These situations can arise even after taking numerous precautions and implementing strict regulations. Evicting an unauthorized tenant is the most challenging eviction process that is time-consuming and overwhelmingly costly. So, how can you deal with unauthorized tenants?
Here are some measures that will prove effective:
Schedule a Meeting with your Tenant
The first step is to schedule a meeting with your tenant and learn about the reason behind the presence of their long-term guest. Are they staying for a specific time period, or do they want to share the accommodation? Learning more about the unauthorized occupant's plan will help you make a pragmatic decision.
When the tenant fails to satisfy your questions, it's crucial to bring up the terms of the lease agreement and remind them of their commitment. The contract must have a detailed section of clauses specifying the rules around allowing long-term guests.
It's crucial to learn as much as you can about the unauthorized occupant, and obtain their contact information so you can communicate with them directly. Whether this meeting turns out productive or unproductive, it will send a stern message to the tenant, deterring them from violating your rules.
Dispatch a Written Notice
Once you've decided to proceed with the eviction process, you must dispatch a 'Fix or Quit' notice to the tenant. This notice will serve as a written request to remove the unauthorized tenant or vacate your property.
It's crucial to check out the state and local legislation governing the process of eviction. In some states, the landlord can evict the unauthorized tenant and allow the authorized tenant to continue living on the premises. However, in some states, the landlord will have to evict both, the tenant and the unlisted tenant.
Initiate Eviction
When the in-person meeting and legal notice fail to result in the departure of the unauthorized occupant, it's time to take a firmer approach. We advise landlords to initiate the eviction process when all else fails.
It's crucial to examine the state and local legislation, and maintain a comprehensive record of all documentation, notices, written communication and paperwork. If the lease agreement does not include a clause regarding the presence of unauthorized occupants, it will prove challenging to substantiate it as a violation. The lease agreement is a significant shield of defense that protects landlords from challenges and disruptions. A clause on unauthorized tenants will make it easier for landlords to undertake a speedy and streamlined eviction process.
A Comprehensive Lease Agreement
A well-written and comprehensive rental agreement is a crucial undertaking to deter your tenants from allowing unauthorized occupants to stay on your property. The lease agreement must carry detailed guidelines and regulations with regards to the tenant's responsibilities. The presence of unauthorized tenants should be categorically stated as a clear violation of the legally binding agreement.
This undertaking will help you prevent the challenges of dealing with unlisted occupants. We advise landlords to consult with legal attorneys who specialize in real estate and are well-versed in the state and local laws.
Conclusion
Are you an absent landlord or do you have a healthy relationship with your tenants? This is a crucial factor that weighs on your ability to manage your property effectively. Maintaining a healthy and courteous relationship with your tenants will help you avoid the issue of unauthorized occupants. It will allow open communication so your tenants can open up about their struggles and challenges.
Dealing with an unauthorized occupant can prove challenging, but you must act promptly and decisively. Use the lease agreement as your shield and issue a stern and firm warning to your tenant, and be confident to follow through with your warning.
If you'd like to talk more about property management, or you need help with Everest Property Management, please contact us at Everest Realty.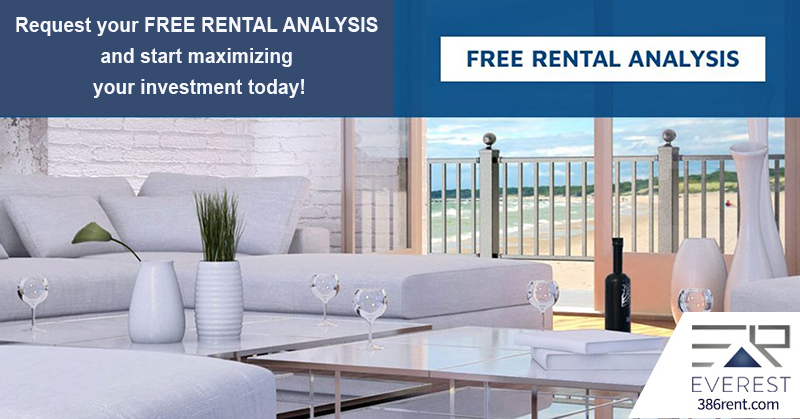 Property Management Service Areas