Airbnb is an attractive business, and people are earning well with this rental opportunity. You need to be focused and well prepared before starting Airbnb for rent. If you haven't done it before, here are a few important things that you must know to get the maximum out of this rental business. It will help you avoid mistakes, and you will be able to do this venture successfully.
Set your goals
The first thing is to set your goals. You should be very clear about the outcome you want from this business. What is your goal in terms of monthly income, and how often do you have to rent out your house to achieve this goal? However, make sure your goal should be realistic according to market potential and turnover management. Another thing you have to decide is the extent of your interaction with your guests. Some people want just business relationships, while others are interested in building social relations. It will determine your interaction with your guests.
Understand Policies
Airbnb has some rules and regulations. If you visit the website, you can find a complete section about the rules for the hosts. You can find a clause about insurance, safety, and other things here. Read those regulations carefully and make sure they are compatible with your culture and values. No matter what business you do, it is very important to understand the rules of that business.
You may find some rules very challenging for you. For instance, you can achieve super host status if you get 4.8 stars on average for the 10 stays at your place, and the duration should be less than a year. If you have super host status, you may lose it if you cancel 1 booking out of 100. Other than these rules, there can be some local rules as well.
Do calculations
Short term rentals seem very attractive, and owners prefer them. But it is important to understand that short-term rentals have some disadvantages. For instance, when people are on vacation, they expect some special amenities that long-term rentals don't expect. It includes long hot showers, Cable TV, professional cleaning services, 24/7 Air conditioning, bottled water, etc. These services can increase your expenses, and short-term rental services may not be as profitable for you as you think. So, calculate all your expenses and see what will be your profit margin.
Arbitrage opportunity
Airbnb offers arbitrage opportunities to the hosts. When you decide to sublet your property on Airbnb, your income must be higher than the rent and other expenses. However, you must know all the regulations as many cities do not allow their residents to sublet their properties. Moreover, you meet certain criteria as well. For instance, you must have permission from the landlord to sublet the property. If your landlord allows you, it can be a life-changing opportunity for you. You can start your business with no investment and scale faster to grab more opportunities.
Pay your taxes
When you list your house on Airbnb, you are ready to make money. According to the income, if you are earning, you need to pay taxes. You need to mention this income in your tax return. So, when you calculate your expenses before renting out, add these taxes to the rental costs.
High cleanliness standards
Airbnb works on very high cleanliness standards. To maintain them you have to work hard and if you cannot do it, hire professionals for this job. Make sure that the appearance of the place is very clean and tidy, not only indoor but also outdoor. Moreover, you need to pay special attention to the hidden places like mattresses, linens and pillows. Additionally, bathrooms should also be very clean.
Have quick access to emergency support
There can be plumbing or electrical emergencies at any time, so you must have contact with trustworthy technicians. They must be able to handle any emergency in your unit, including keypad fails, overflowing toilets , and electrical issues. However, if you find these things difficult to manage, you can hire a property manager.
For things other than property, insurance is also very important. It will protect you in case of any lawsuit. To ensure guests' safety, you can install smoke detectors and fire alarms. Installation of CCTV cameras will also be a big plus.
Stock supplies
Guests feel very happy if they have sufficient supplies. For instance, you can keep shampoo, conditioner, soap, hairdryer, towel, and toilet paper in stock for bathrooms. Similarly, hand wash, coffee, tea, sugar, salt, pepper, and basic cooking spices should be stocked. You can also keep bottles of water, ceramics and paper towels there. Don't forget to stock garbage bags as well.
Besides the kitchen and bathroom, you should keep a stock of hand sanitizer, cleaning supplies, extra blankets, and local maps.
Discuss with your neighbors
It is very important to talk to your neighbors before starting the Airbnb business. If they have any reservations, you need to resolve them before listing your house. If your neighbors are angry, they can file a lawsuit against you, and you can be in serious trouble.
Be patient
When owners list their properties on Airbnb, they become desperate for success. They make very wrong decisions to earn money. For instance, they allow any number of guests to stay, they are very flexible with the cancellation of the booking, and there are no criteria for minimum nights per stay. It is important to realize that these are wrong decisions, and you may lose your worth in future.
You can earn money according to Airbnb policies. For instance, you can charge extra if guests use more electricity or water. You can also charge for each additional guest.
Set the right rental price
You need to set your price according to the market. You can optimize it according to the situation and with time. For instance, you can change the price according to the tourists' season. In the off-season, it can be low, but when demand increases, the price also increases.
These few things can help you earn well with Airbnb, but you need to plan your business carefully, according to the rules and regulations.
If you'd like to talk more about property management, or you need help with Everest Property Management, please contact us at Everest Realty.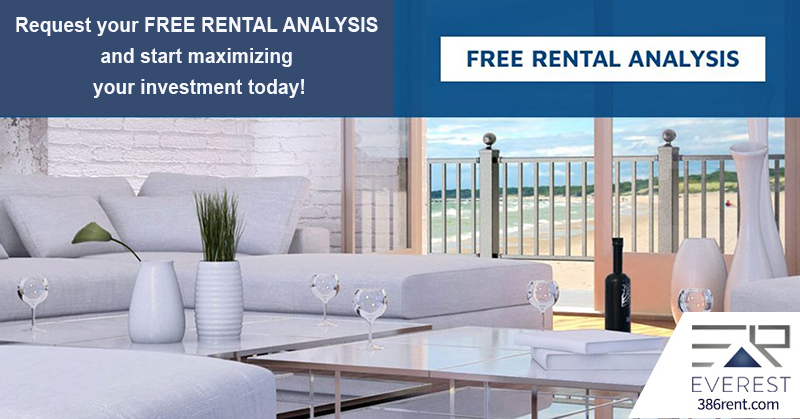 Property Management Service Areas