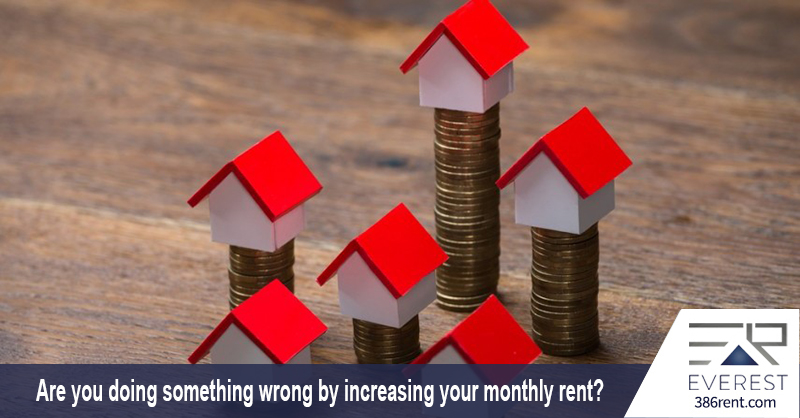 Prices of properties are increasing in all parts of the country though this increase has somewhat slowed down in recent times. Property owners are also increasing their monthly rents correspondingly. This is good news for landlords but not so good for tenants. There are experts who say that rents will continue to increase for many more years to come. As a landlord, you are happy because increased rent increases your rental income and therefore positive cash flow.

However, it is not possible for you to increase the monthly rent anytime citing increased expenses on maintenance and repairs. There are some rules in place to check landlords form increasing their rents abruptly. You must follow these rules so that your increase in rent is considered legal. First, you cannot increase the rent in between the duration of your lease agreement. It is a legal contract and you must follow the terms of the lease during its duration. Lease agreement contains the monthly rent and you cannot increase this amount during the term of the lease. Even if rent increase is inevitable, you need the consent of the tenant before you can increase it and charge it from him.

If you include a clause that entitles you to rent increase during the term of the lease, it is possible to cite this clause and raise the rent during the lease term. For this, you need to take help and advice from an expert lawyer who knows how to manipulate legal terms and insert a clause in your favor. Also, tenant and landlord laws in your County must give permission for the inclusion of such a clause.

Wait till the expiry of the lease agreement or just when it is about to be complete. This is when you can tell your tenants that you are going to increase the monthly rent. However, before you start talking informally, it is necessary to send a written notice to your tenants about this proposed rent increase with reasons why it has become necessary. Generally, this notice needs to be sent to your tenants 30 days prior to the date on which rent increase comes into effect. This looks very formal, but you cannot increase the monthly rent before sending a written notice to this effect to all your tenants. However, to be sure you need to consult a lawyer to know the laws about rent increase in your County and state before taking any action. Remember, your rent increase may be declared illegal if you have not followed the rules and the procedure of increasing the rent.

Even if you are following all rules and procedure prescribed by the authorities, it is important to consider the rental market condition in your area. You would be ill advised to go for a rent increase if your housing market is not hot. If your tenants start to leave instead of accepting to pay the increased, rent, you could suffer a big financial loss in terms of your rental income. If your increase is nominal and even the tenants are mentally prepared for it, you can go ahead with your plans.

If the rental market in your area is not super-hot and you expect some of your tenants deciding in favor of leaving your rental property, it is prudent not to carry out your rent increase plan. Tenant turnover is a big problem and it can lead to loss of rental income that is certainly not acceptable as a landlord. Once a tenant leaves, you must be ready to carry out repairs to make the unit ready for the next tenant.

Think before increasing monthly rent and never forget to follow the rules and the prescribed procedure.
If you'd like to talk more about property management, or you need help with Everest Property Management, please contact us at Everest Realty.
Property Management Service Areas
Palm Coast Property Management
Flagler Beach Property Management
Ormond Beach Property Management
St. Augustine Property Management