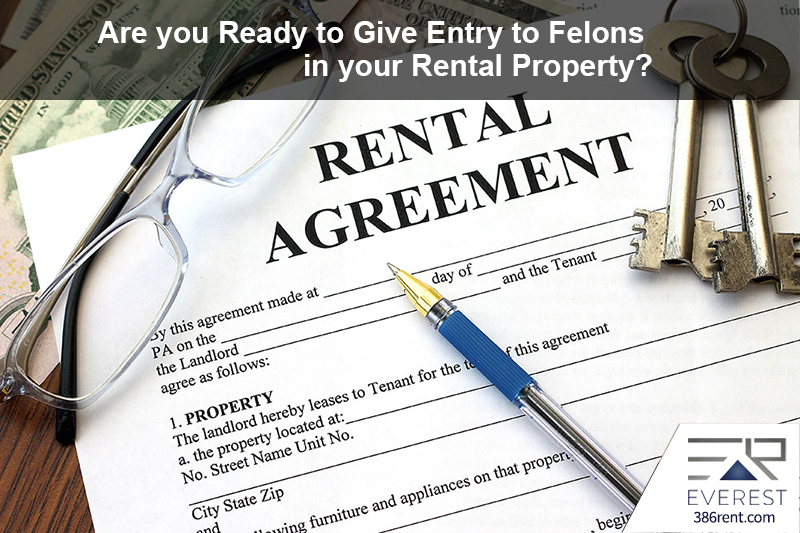 There are some guidelines issued by HUD to landlords recently that have created unrest among them. This unrest is because of the misconception that HUD had asked landlords to not discriminate based on criminal records of some of the applicants. Many landlords are asking how they can allow rental applicants having convictions in cases of murders and rapes into their properties. But it is a misconception only because of the poor understanding of the guidelines issued by HUD.

The new guidelines were issued by HUD on 4 April 2018, creating a hornets' nest among landlords. Angry landlords started to protest these guidelines saying they violated their rights. Most landlords believe they have been asked not to discriminate against felons.

They only rephrased an old law

However, this is certainly not what the authorities meant when they issued these guidelines. Moreover, they are not new rules as they have been in place for a long time now. In fact, these are just guidelines or guidance given to the landlords by HUD and not something that they have to strictly follow in letter and spirit. However, it seems that the federal government desires to implement fair housing laws going into the future. These guidelines are not a law yet but there are indications that HUD desires to prosecute landlords who violate them.

Civil Rights Act paved the way to end discrimination

In order to understand why HUD felt the need to remind housing providers about this kind of discrimination, one needs to read the Doctrine of Disparate Impact. It was in 1968 that Civil Rights Act was passed. It highlighted discrimination in the housing sector where a person was denied housing or a house on rent on the basis of religion, race, or nationality. In this act, it was clear that violators acted intentionally even though it was not done in an over manner.

Those who have been discriminating against certain sections of the population do not deny housing or a rented unit by directly saying the reason on the face of the individual. They do not say we are refusing your application because you are of African origin or a Muslim. Instead, they push the individual in another direction saying certain neighborhood or part of the city would be more suitable for him. Another way of refusing is to say there is no vacancy when someone form a religion called while saying units are available when someone from another religion made an inquiry.

One thing common in all such cases of discrimination against people in matters related to housing is that perpetrators acted intentionally to deny housing to certain classes of individuals. This is the reason why they can be defined as instances of discrimination.

New, clever ways of discrimination

With passage of time, discrimination in housing decreased in most parts of the country. However, people started to discriminate against families in a new and creative manner. For sample, some landlords refused applications from families that consisted of more than 3 people saying they do not rent out their rental property to large families. This was discrimination denying people having more children. This is an example that fits into the doctrine of disparate impact.

The underlying reason why landlords started to refuse their units to families containing more individuals was based upon thinking that more people means higher utilization of utilities and hence more damage. Realizing this subtle manner of discrimination against individuals and families, the Supreme Court, in a ruling, said that creating artificial barriers through arbitrary rules is not only illegal but also leads to disparities.
If you'd like to talk more about property management, or you need help with Everest Property Management, please contact us at Everest Realty.
Property Management Service Areas
Palm Coast Property Management
Flagler Beach Property Management
Ormond Beach Property Management
St. Augustine Property Management
Daytona Beach Property Management