Having a rental property is an easy way to make money, many people have this perception. However, reality can be different, it might not be as easy as it seems. Being a landlord is very challenging and demands a lot of time and money too. These challenges vary in different situations, but here are some typical ones, which you need to address before you think about investing in the real estate market.
Find appropriate property
When it comes to rental properties, finding the right property is the most important factor and the first challenge for investors. If you buy a very expensive property, all the money you earn will go for mortgage payments and you will be left with nothing. On the other hand, buying a cheap one also has limitations and you will not get a tenant to live in miserable conditions. So, you need to strike a balance. Buy a property at a decent place and make necessary repairs to make it attractive for tenants. However, for this plan to execute you must have sufficient time to invest. This plan is not for you if you already have a job or full-time business. Repairing a renovation involves a lot of skilled workers and demands time. A property manager can help you if you are ready to pay his fee. They will take care of all repairing work, making things less stressful for you. Moreover, property agents can help you to find a property within your budget. They know properties that are not listed and available for sale.
Renovation of the rental unit
Once you acquire a property, the next task is to convert it into a rental unit. A rental unit has to be functional and attractive for the tenants. Fresh paint can change the look of the house. If the floor is dirty and you have the budget, you can think about fresh floors as well. Maintenance of lawn, replacement of window screens, and fixation of pipe leakage are the issues that you need to address. A property manager can help you with this renovation. However, you need to decide your renovation budget and stick to that.
Finding good renters
The next challenge which landlords face is to find good and reliable tenants. Various online platforms can help you to find tenants. Some real estate companies also offer the service to their clients. Some real estate agents offer the service and help you to find tenants and they ask for a commission. Moreover, you can ask friends and family to recommend someone, if they know a person looking for a rental unit. When you find an appropriate tenant, check his credit history and background. It will save you from many problems in the future.
Emergencies in rental units
Even a well-maintained rental unit faces emergencies. Some common ones are broken pipes, broken springs of garage doors, and blocked drains. You need to address these problems immediately. Roof leakage after a storm and the fall of a tree on the roof also demand quick action. So, you need to get ready for these emergencies and save the contact number of skilled men, who can help you in the situation.
Troublesome tenants
Tenants which cause problems for landlords are also a great challenge. They annoy you by making daily calls and don't pay rent on time. If you give them a notice to leave the house, they don't care about that and drag you into the legal process of eviction. Such tenants cause damage to the home before leaving and you have to make costly repairs.
Expensive maintenance
Everyday maintenance activities are not very expensive, but you have to spend money on them. However, sometimes you have to spend a good amount on expensive maintenance activities. For instance, the installation of a new roof is very expensive. If you have to replace an electric appliance, that can also be very expensive. Similarly, new carpet, new floor, or driveway renovation are some costly jobs. These expensive maintenance activities can reduce your profit margin for months and even for years.
Low-interest rates
It's another challenge to cope with Interest rates. Sometimes people buy rental properties when interest rates are low, in such situations, demand for rental houses decreases as people can easily buy homes. If you reduce the rent, you have to sacrifice your profit.
How to make money with a rental unit
Once you overcome these challenges, you are all set to make money. However, many people have no idea how to use the rental unit for maximum profits. Different approaches are popular, you can choose one according to your circumstances.
Live–in strategy: That is a famous strategy and suitable for those who want to manage rental units without getting help from the property manager. Owners purchase a double-unit house, reside in one, and use the second as a rental unit. Owners are always available for renters and take care of every problem they face. However, since it's the only property you have, choose your tenants carefully.

Start with basic amenities: First-time investors can start with basic amenities to reduce their investment costs and risk of damage. For instance, you can rent out your unit to college students who need basic amenities and have nothing to do with fancy decorations.

Long-term rental agreement: Some landlords don't make money with their rental units. There is very little difference between the rent they take and the expenses of the unit. In such situations, you can mortgage a house and use the rental amount to pay the mortgage. Once the mortgage payments are complete, sell the house and make some money.

Be a serious landlord: Next strategy is to work as a landlord with your full potential. Buy a spate rental property, renovate it with all modern amenities, and earn a good profit. It will require a lot of energy and effort and you have to spend some money as well, but it will ensure a steady income stream too.
Being a property owner is not as simple as it seems, you have to be prepared for the challenges. If you feel some problems, property managers can help you.
If you'd like to talk more about property management, or you need help with Everest Property Management, please contact us at Everest Realty.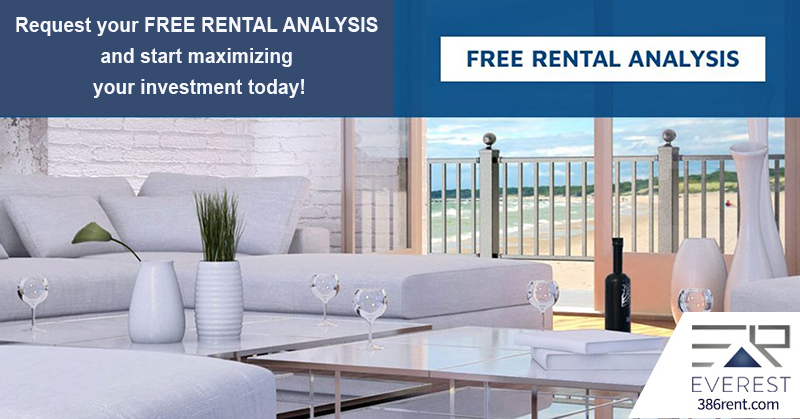 Property Management Service Areas