Property management is not associated with any season, but fall is considered the season to make a commercial property budget. The operating budget is significant for the successful operations of commercial properties. If you have planned your budget correctly, you will control and manage your expenses without any problem. Moreover, analysis of revenue will be more accessible, and you will grow your business. Your tenants will be, and your units will never remain empty.
The commercial property budget is based on various components. As a landlord or property manager, you should be aware of these aspects. Here we are trying to help you to know the process of budget making. We will provide you with information about property inspections, tenant surveys, and standards maintenance procedures. These are known as pre-budget activities and help you during the budget-making procedure.
Here are the four essential activities, which you can use as a tool for smooth property operations.
Inspection of commercial properties
When we talk about property inspection, there is a long list associated with that. The first important thing is the visual inspection regularly. But a complete inspection is vital to avoid any unplanned expenses. So, you can control your budget if you do the inspection regularly. It would help if you talked to the tenants about that, and you should also communicate with the maintenance professionals. You have to ask them to check all the mechanical items, which are having problems, and the ones which seem to work correctly, too. If the inspection team has a checklist, it will be easier to do the kind of inspection you want. Moreover, it will help you plan your budget for long-term expenses like parking lot repairing, updating bathroom tiles, and other similar maintenance activities that are not frequently done.
You have to make this checklist for the inspection team. However, the checklist varies according to the building. For retail shopping centers, it will be different, and for an office, the building checklist will be different. There are a few items in this checklist that are mandatory for every commercial building. Your list must include,
Roof inspection
Interior and exterior surfaces
Mechanical systems
Elevators
Electrical systems
Fire safety equipment
Structural inspection
Landscape inspection
Pavement checking
Sanitary and plumbing inspection
Checking ventilation system
Inspection of a common area like restrooms and lobbies
Once the inspection team is done with this checklist, they can identify several potential problems. It's essential to do the proper documentation by taking pictures and recording videos. These documents can help you to make a proper budget, and you can prioritize maintenance tasks.
Tenant Survey
Landlords or property managers have to manage different properties, and usually, they have no time for a thorough inspection. In this situation, the tenant can be your source of information about your property. They can tell you about problems which need your attention. You can ask your tenants about the survey of your property. They can point out those problems, which you may not know. For example, there may be some maintenance issues that surfaced after the move–in property inspection. Many software and online tools are available for these surveys. You can find some free resources for this purpose. This kind of activity helps to build a better relationship between Landlord and tenant.
Communication between the property manager and Landlord
Property managers have to communicate with the landlords for successful property management and property budgeting. Discuss their short-term plans about the property and what the goals are about individual properties. It will help you to manage their properties as they want you to. Moreover, when you have budget discussions with the owners, you can discuss annual expenses like insurance premiums and leasing agent fees. You have to consider these expenses for budgeting.
Making requests for proposals
If any units are vacant, you can make formal proposals or RFPs and send them to vendors. Usually, three bids are considered sufficient for any project. In some exceptional cases, you may need more. The more bids you will get, you will be able to get a competent price. Moreover, more bids ensure better services too. Rebid is important to keep the contractors on their toes. If they know they have competition, they will provide better services and ask for economic charges. If you are a property manager, it is your responsibility to hire the best contractors at an affordable price.
When you are developing requests for proposals, you have to be specific. Mention the quality level you want, the required design, and the material you want for a particular project. If you write industry-specific code, it will be easier for the contractors to understand what you want. Mentioning a specific period for the completion of the project is also vital. If tenants get disturbed, you need to complete the project as soon as possible. You can give incentives to the contractors for a quicker job.
If you are working with a large company, you may find people with personal interests. They may disagree with your decisions. For instance, if a property manager has a contractor friend, they will prefer to hire him at any cost. Usually, contractors have professional relationships, and they favor each other for different projects. However, it is essential to prefer the best quality work and give the contract based on the best price and best quality of work. Re-biding frequently can help in this situation.
Verdict
These are some suggestions which you should consider before making a budget for commercial properties. Considering these will maximize the value of your property, and you will be able to control the operating expenses in a better way. In addition, if you meet the property goals of your owner, he will be happy, and you will have a secure job. Budgeting is a complex procedure, but it will be easier for you to manage it without any trouble if you consider these few points. You can add more according to the type of property you are managing.
If you'd like to talk more about property management, or you need help with Everest Property Management, please contact us at Everest Realty.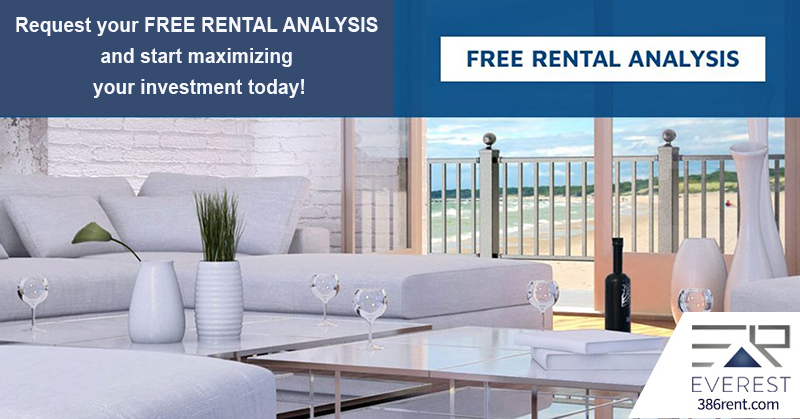 Property Management Service Areas