Condo investing can be an excellent way to generate passive income and diversify your portfolio, but as with any investment it's essential that you carefully assess its risks and rewards before making your decision. In this blog post we'll take a close look at condo investing both now and last year 2022, assessing both years' risks and returns of investing in condos.
Comparing Condo Market Conditions Between 2022 and 2023
In order to understand the risks and rewards associated with investing in condos this year as opposed to last, it's crucial to look closely at both years' markets.
In 2022, the condo market was marked by strong demand and rapid price appreciation in areas with dense populations. There were concerns regarding oversupply in some markets and potential interest rate hikes in the near future.
2023 promises mixed predictions for the condo market, though demand should remain strong. But rising interest rates, potential regulatory changes, and increasing competition from single-family homes and townhouses raise concerns that may impact sales in 2023.
Risks of Condo Investing in 2023
Like any investment, condo investing carries risks. Here are a few to keep in mind when considering whether to make such an investment now as opposed to last year 2022:
Market Volatility: Real estate markets can be unpredictable and subject to periodic shifts that are driven by various influences such as changes in interest rates, economic conditions and consumer sentiment. In 2022, condo markets experienced rapid price appreciation which may lead to correction or slowdown at some point later. Furthermore, rising interest rates and potential regulatory changes could adversely impact demand for condos in 2023.
Competition: Condos aren't the only housing available to buyers and renters - there are also single-family homes, townhouses, and other types of properties that may attract potential purchasers and renters. Condos faced competition in 2022 from single-family homes located in suburban and rural areas while 2023 could bring additional urban options as competitors for buyers' consideration.
Fees and Expenses:
Condo ownership comes with various expenses, such as association dues, maintenance costs and repair bills that can quickly add up over time, diminishing its profitability as an investment vehicle.
Rewards of Condo Investing in 2023: Compared to Last Year 2022 While condo investments carry risk, they also present rewards. Here are some potential gains to consider when considering investing in them:
Rental Income: Condos can be an ideal source of rental income in markets with strong demand and limited supply, such as 2022-2023 where renters will likely be searching for urban housing solutions - making condos an attractive investment choice.
Appreciation: With time, condos can appreciate in value, providing potential capital gains for investors. In 2022, many markets experienced rapid price appreciation which may continue in 2023; otherwise it may still offer solid returns for investors.
Tax Benefits of Condo Investing: Condo investing offers tax benefits such as deductions for mortgage interest, property taxes and depreciation that can reduce overall ownership costs while increasing profitability of an investment condo.
Factors to Consider for Condo Investment
When making an informed decision regarding investing in condos in 2023 compared to 2022, several key points should be kept in mind in order to make an informed decision. Here are a few essential considerations:
Location of Condo: Location is one of the key components that determine a condo's rental income potential and appreciation. In 2022-2023, urban areas with high population densities are likely to be strong markets for condo sales; however it's important to take into account factors like neighborhood quality, transportation accessibility and amenities nearby when making this decision.
Market Conditions: The overall real estate market can have an enormous impact on demand and appreciation of condos. In 2022, many markets saw strong buyer interest and rapid price appreciation while by 2023 this may change due to potential interest rate hikes or regulatory changes.
Financing Options: Financing options have an impactful influence on affordability and profitability in condo investing. Rising interest rates could play a part in this decision as interest rate determination could affect affordability/profitability ratios in 2022-2023.
Condo Fees and Expenses: Condo ownership can have significant costs associated with it that can diminish its profitability, so in 2022-2023 it's critical that investors carefully evaluate all fees and expenses associated with buying one, such as association dues, maintenance fees and repair expenses. It is also worth taking note of this tips for Condo Investing 2023 for more assistance on this front.
Are You Planning on Investing in Condos This Year 2023 as opposed to 2022? Here Are a Few Pointers:
Assimilate Your Research: Before investing in any property, it's vitally important to thoroughly examine both its risks and rewards. This means conducting extensive market research, evaluating property values and rental income potential as well as understanding fees and expenses associated with ownership.
Consider Financing Options: Before purchasing a condo, it is crucial that you carefully assess and select the financing solution that will meet all your needs and goals best. This may involve exploring various mortgage rates and terms or investigating alternative financing sources like private lending.
Work With Professionals: Real estate investing can be complex, so working with an agent, financial advisor, or another expert to guide the process and maximize potential rewards is highly recommended. They can provide insight, advice, and support that can assist in making informed decisions that maximize returns from investments.
As with any investment, it's essential to stay abreast of market conditions and trends affecting condo investments, including interest rates, regulatory changes and any other influences that might impede demand or curb its potential appreciation.
Conclusion
Condo investing is an attractive way to both diversify your portfolio and generate passive income, but it is crucial to thoroughly examine both risks and rewards of condo investing today as opposed to 2022, taking into account factors like location, market conditions, financing options and fees and expenses. By conducting thorough research with professional assistance and keeping an eye on market changes you can make an informed decision as to whether investing in condos is a smart move compared with last year 2022.
If you'd like to talk more about property management, or you need help with Everest Property Management, please contact us at Everest Realty.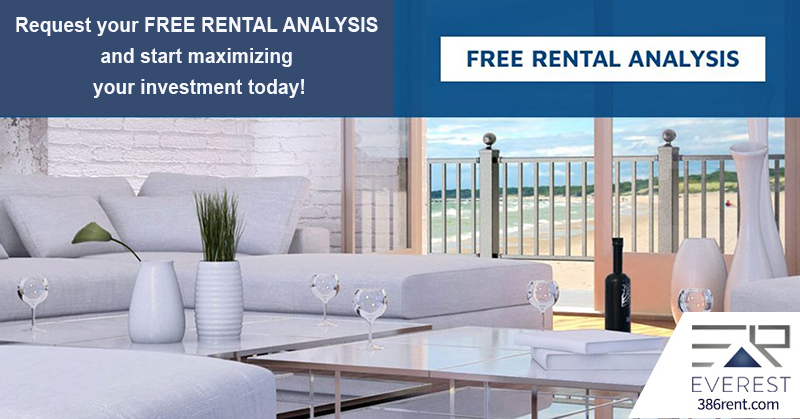 Property Management Service Areas