When you live in a close community or a shared community, there is always the issue of privacy. However, there are ways you can save your sanity. Let's discuss how you can keep your home safe and private amid a shared community.
Whether you rent a home or buy a property, it should be your haven, living in a collaborative community or a shared neighborhood; this isn't something you can achieve easily. Most people don't understand the struggle, explain it in easy words, think your home is a glass fishbowl, and everyone can see you swimming around. This is how a shared community works; however, it's not as hard as you think; what you need are some great tips and foolproof ways to secure your privacy. The first time towards ensuring your privacy is a detailed inspection of the interior and the exterior of your property.
To know what you are looking for, you need to ask yourself the following questions:
Who do you need privacy from, street, neighbors, housemates, or all of these?
The view from your door covers how much of the house, as in how much the visitor will see if he stands at the door?
Take a stroll around your house and check how much can you see from the street?
If there are buildings around you or you live in a multi-story property, what can people see from above, below, or their balconies in front of your house?
These questions will help you understand where you stand in terms of privacy, and the answers to all these will help you devise a plan to secure your home from peeping toms.
Here's how you can create privacy from inside the house:
Curtains and Sheer Screen:
Think hotels have multiple rooms on one floor. Still, they successfully create a private sanctuary for their guests. The first thing they do is install window dressing and window treatments to make sure their guest feels safe and secure in their rooms. These window treatments are a great way to get light and a view whenever you need them. Most of these hotels have a couple of options and multiple layers. With sheer curtains, you can keep your privacy and get natural light in your room. You can apply the same pattern to your home, get multiple layered curtains. This will not only give you privacy but also help reduce the cost of energy bills as you can regulate the temperature of your house through these heavy drapes.
Plant Walls And Indoor Plant Pots:
Big vases and wall plants are ideal for creating privacy as well as bring color home. Potted plants add color and fresh air to the surrounding, and you can use the right-sized plants to solve your privacy issue. Such plant walls are great for keeping your house secure from passerby's direct view to your home. There are many ways you can incorporate plant life to create a sense of privacy and security. Placing a console directly under your window and decorating it with plant life will easily give you the secrecy you need without being too obvious.
However, if you suspect people snooping around your house too much, you better complain to the authority or call the cops on them.
Furniture Placement: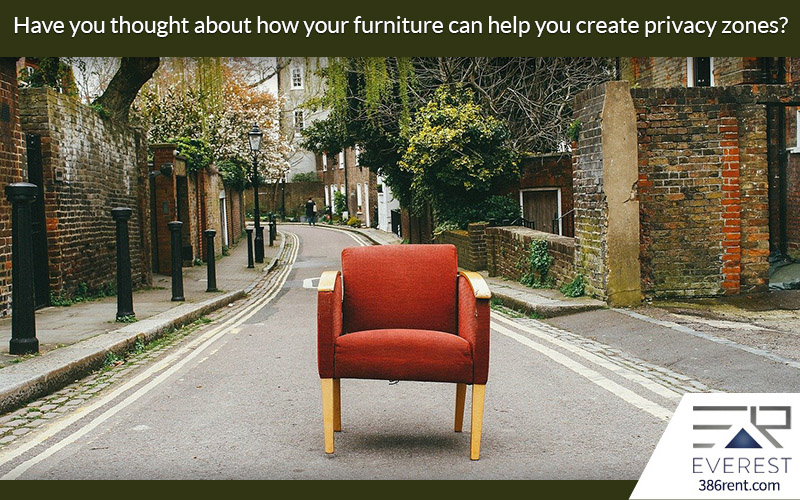 Have you thought about how your furniture can help you create privacy zones? Well, it's very easy when you look for options that can work. For example, a bookshelf can work great as a divider between two spaces. You can also use room dividers; if you're the view from the door shows too much of the house, you can use contemporary dividers to obscure the view and make your place look chic and modern. These dividers and contemporary bookshelves are both functional and versatile. However, between the two dividers are better as they are easily moveable, fold-able, and are also easy to install. Bookshelves are more of a permanent fixture.
Stick on hooks:
Most landlords do not allow drilling and holes; in such a situation, to create a privacy zone, you can use stick-on hooks. The technology of stick-on hooks is getting pretty sophisticated; you can easily hand Faux ivy, stringed flowers as well a fairy lights to obscure the window and limit outside view. The plus point is that all these ornaments and window dressing can be found on a limited budget and are also pretty easy to remove when it's time to move or when you need a change. Dangling lights not only blocks the view but also adds a cozy charm to the decor of the house.
Cling Film:
Cling films are easy to install; they are cheap and a great way to perk up the windows.
Adding a window cling or reflexive film to a window is a great way to allow in light while blocking the view from the outside world. You can use full blackout clings or get reflective ones to throw light in the house. These are great for kitchen windows, bathroom windows, and even windows of the main house. Moreover, you can get many design options for climb films such as frosted, blackout, opaque and translucent. If you want to go even higher, you can get reflective films, but they can be expensive and can also require professional installation; but once installed, they do look beautiful and gives the house a very modern touch. Reflective films create the one-way mirror effect, but you can only enjoy this feature in the daytime. At nighttime, the window becomes as ordinary as any other window of the house.
Outdoor Privacy Tips:
You can give your house an upgrade for the house door and keep the busybodies way with the following tips:
Trees, bushes, and tall hedges are a good idea, but they take time and are not allowed by the community's authorities.
Huge umbrellas or awnings are fantastic to limit the view of your patio or balcony.
You can obscure the view of certain areas by using a trellis, freestanding screens, or wooden slats. These are a great way to gain privacy and add a curb appeal to your property.
If you'd like to talk more about property management, or you need help with Everest Property Management, please contact us at Everest Realty.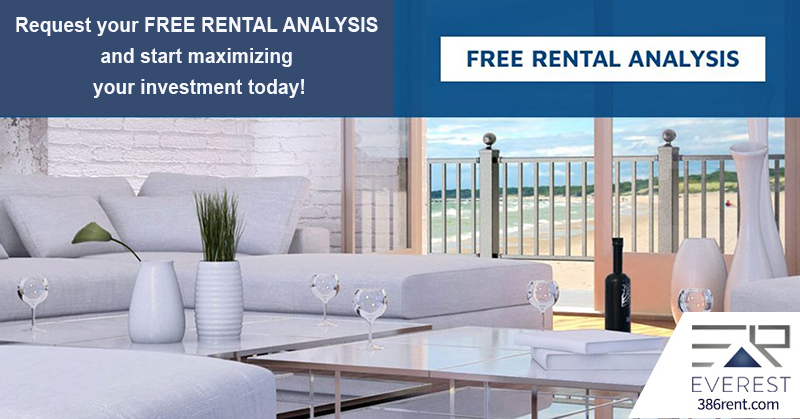 Property Management Service Areas